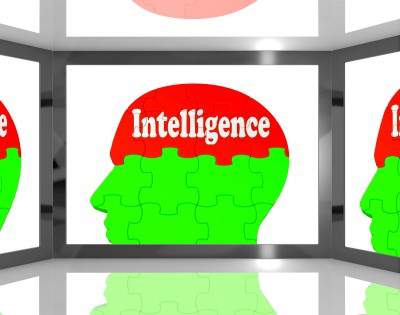 I'm so fortunate to have good blogger friends that were able to write my blog posts for me this week, so my blogs wouldn't be empty for the second week in a row.
Writing a blog post takes more than just putting words together, it takes your soul to be in it, and I've yet to be able to do this right now.
So, when my good friend, Dana Gore, accepted my request to write a blog post for me today, I was really glad.  Without further ado, I leave it to Dana to tell you about Emotional Intelligence.
Now before I go on and explain what this is – let me assure you that just because I may have developed an understanding of what emotional Intelligence (and lack thereof) is doesn't mean that I've mastered it.
Quite the contrary – in all honesty.
This is a work in progress…as am I – and such is life.
There is no arrival date when it comes to the idea of 'reaching enlightenment'…but there is a HUGE difference between being aware of the journey in and of itself – or bumbletrippin' through life without a clue as to how to best get to know thyself.
And in regard to getting to know ourselves…this is where our emotions come in to play.
What Are Our Emotions Designed To Do?
In a nutshell, our emotions are our very own internal guidance system.
They are meant to let us know how we feel about ourselves, our circumstances, the world and life in general.
They are meant to tell us how we feel in response to everything we experience.
Figure that anything that surfaces in your life and causes some sort of 'welling up' of emotion in you has something of value to be identified. It's an opportunity to allow the Truth of you and of life into your immediate awareness.
The pickle that humanity seems to get itself into though is the fact that over time – the notion that we're supposed to run from pain and instead 'cope with' or numb our emotions has become rather popular.
And I'm just gonna come right out and say in public that as a result of the aforementioned statement – most of us don't know who we are because we are only associated with the programming that makes up the story of us.
So with this being the overall level of consciousness that the majority of the human race operates on – we create our lives by default by not listening to our feelings and instead, intellectualizing ourselves right on out of them.
The good news though is that there is a solution.
That solution is developing emotional Intelligence.
What Is Emotional Intelligence?
Emotional Intelligence (notice that the "I" in Intelligence is capitalized because this level of Intelligence stems from a place of higher awareness) is the act of allowing our emotions to do as they were designed to do (again – which is to act as our internal guidance system) and use the information as a means to get to know about ourselves.
I had written about this in a couple of other posts – one for Adrienne Smith titled "The Courage to Be You" and in one of my own posts written when I was in a terrible funk.
See – when we feel emotional pain, it's in our nature to run from it.
Society hasn't exactly done us any favors either by the constant promoting of mind numbing pharmaceuticals in an effort to mask the symptoms of our distress either.
When we use our emotions for what they are intended to do – they may tell us things about ourselves and the world in general that we may not like…but until these things are faced, owned and met with a level of curiosity…freedom will always be elusive to us.
We can't create freedom in the world if we don't understand how we aren't free in our minds and therefore, our own lives.
When we run from our emotions – we are causing a blockage of the flow of Truth.
We then misuse the intellect by talking and rationalizing ourselves out of our feelings and we then build our character from this very place…and wonder why so many of us are angry, disillusioned walking reactions to life.
Emotional Intelligence is the act of using our emotions to communicate with us, facing the messages they have to offer and then allowing ourselves to deliberately respond (act) from a place of true understanding.
Using Emotional Intelligence Wisely
The way to use our emotions wisely is to allow them to surface freely and to stare them right smack in the face.
Ask them what they have to tell you.
I know it's a scary thing to do, but think of it this way…
The fear of facing your own emotions comes from the act of judging them. If you understand that you've always done what you knew how to do based on how you've interpreted (based on programming) whatever information was available (or unavailable) to you at any given time…
Then what's to judge?
It doesn't mean to forget that you may have done bad things, or that others have as well.
But when judging them leads to the fear and therefore, refusal of looking at things head on – then these acts are still controlling your life (and the world) by default – whereas when we face our emotions…we then have a chance to see reality for what it is and then deliberately ACT from a place of knowledge and wisdom and Truth.
When you realize that this is a useful way to look at why we have become who we are – then we understand that facing our own emotions is an opportunity to see why things have turned out the way they have and how we'll get to (based on new and relevant information thanks to the messages of our emotions) get to do things differently…
Which will create different results all on their own.
Facing Our Own 'Stuff' Leads to TRUTH and Healing
I have personally gotten to a place in my own life where I welcome any negative emotion to speak to me. All I need is a whisper and I'm in full attention.
I literally invite my emotions to stay and communicate with me…and I ask for the ability to understand what they have to tell me – even if the answer isn't obvious right away.
I treat my emotions as though they are a welcomed guest in my life…whereas back in the day – I used to medicate them away. As a result, I know myself better than ever and I am aware of the conditions of the world in a way that I could have never understood, or accepted before.
I know that when my emotions begin to whisper – it is nothing to be afraid of.
However, if I do sense a feeling of fear or disdain on any level – I know for a fact that it is either something that runs my life because it exists within my subconscious mind, or because it contains additional evidence of the reality of the condition of the world and deserves attention.
When you realize that most of the thoughts we think are actually thoughts that we DON'T KNOW WE'RE THINKING…you see how the emotions are in fact telling you (via your reaction to circumstance) how you are maneuvering your life based on the thoughts that are thinking you.
So then it becomes a matter of simply seeing this for what it is – and instead of running from such an awesome opportunity to get in touch with the 'you' that's trying so desperately to communicate 'you to you' – you welcome it.
Because allowing our emotions to speak to us is nothing more than the act of accepting hidden, but incredibly relevant information into our immediate awareness.
Look, I know that it's scary to allow pain to surface – but what's worse?
Pain that runs our lives anyway? Or knowledge of how this pain runs our lives combined with an opportunity to transcend it and start living in the presence of Truth and inner-peace?
I just want to express gratitude to Sylviane for inviting me to chime in here on her blog. Considering that I find her to be someone who understands the dynamics of human behavior – the fact that she finds my voice to be one she welcomes here is a huge compliment J
So how about you? Do you find that it's scary to face your emotions? Do you have any stories about how using emotional Intelligence has benefitted you? I'd love to hear about it.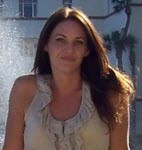 Dana Gore
Creator of I Choose Awareness and author of the book "A Simple Guide to Exercise Safety – (What You Don't Know CAN Hurt You)", Dana Gore completed the curriculum at Fitness Institute International, Inc. as an outstanding graduate in 2009.