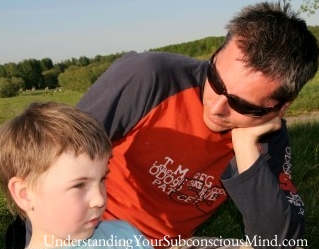 Are you or have you been a victim of bullies?  Are you a bully or have you bullied someone in the past? Are you aware that a lot of "normal" people you see walking around have been bullies at some point in their life?
Recently, a young woman told me that one of the team leads who works in her office used to bully her when they were in high school. Can you imagine that?
Why am I talking about bullying today? Because being bullied does affect the mind of the victims.  People need to be prepared to react in a positive way against bullies, and speak out to stop it.
So read along and, please, share this article if you know anyone that is or has been a victim of bullying.
Bullying is Like a Disorder
Bullying someone is one of the most pitiful things a human being could do to another.
If you are a bully it usually means at least two things; first- you are not comfortable in your own skin due to some negative things that has happened to YOU, and second- you have a tremendous lack of confidence and feel better only when you pick on someone else that you see as a weaker person.
What do I know about bullying you might ask?
Well, I know it first hand as I was the victim of bullies from age 4 to age 16.  That's 12 years of bullying 101 along with what I know now that made me an expert.
Who are Bullies?
Bullies are children or teenagers who are a danger to their peers. Bullies should never be taken lightly, because bullying can have grave consequences as some recent enough news has shown us.
Bullies are like predators and will attach anyone they feel are weaker than them.  Some people may think that bullies attack only odd individuals, but that's not the case.
Bullies attack anyone that they subconsciously see as a threat to them.  Not a physical threat, but a psychological one. Often, it will come from an inferiority complex.
Some of the factors that can trigger a bully are:
Jealousy

Envy

Instability at home

Verbal and physical abuse

Uncaring parents
Why Bullies are Dangerous?
In the past, bullies were not considered to be dangerous and for the most part their behavior was simply ignored.
However, today, our society is realizing that bullying can't be ignored anymore because there are some unseen dangers directly related to this.
Beside the fact that bullying could be dangerous in a physical sense, it is not the most dangerous and common effect of bullying.   The most dangerous and common effects of bullying is the psychological dangers which can sometimes turn into health issues, and even suicide of the victim. Or in some extreme cases, mass murder.
In my case, years of bullying made me develop a stomach ulcer, and various other physical side effects, but most of all, it also affected my very peace of mind to the point that I became a complete nerves wreck, and affected my overall self confidence for a very good chunk of my life.
Really, severe bullying calls for therapy.
To some degree, you never fully recover from bullying. There's always a part of you that will still be affected by this.
This is why bullying is so dangerous.  Even though it's not a physical virus that can make you physically sick, it's a virus that can leave you with emotional and even physical scares for life.
The best cure against a physical virus is prevention. That's why people get vaccinated.  The best cure against bullying is also prevention.  And prevention starts with awareness and accepting the facts.
What do you Need to do if you are Being Bullied?
Speak up
As soon as you feel the first effects of bullying don't just sit there or try to ignore it. Act now and help stop the virus it starts spreading.
If you are victim of any type of bullying, physical or emotional, you need to speak up right away. Do not keep it to yourself in the hope that it will go away.  It won't.  If you are a victim of bullying at school you need to let your teachers and your parents know immediately.
If you let your aggressors win by keeping quiet and being intimated you give them more power and your case will get worse over time, not better.
Aggressors tend to "improve" their skills, so to speak, and while they may start slow, most likely their bullying methods will escalate.
Do not Fear
I'm sure you know how a dog can smell fear.  In some cases if a dog smells your fear it can trigger some aggressiveness.  Well, this is not a fact only with dogs.
Humans are just like dogs. Sorry if it's sounds bad for some; it's just the truth.  Some people will react exactly like aggressive dogs.  If they feel your fear, they will attack.
Now, most aggressive dogs will not react aggressively when faced by a confident person.  I've witnessed that several times myself. And it's the same thing with bullies.
If you do not fear bullies they will feel that and leave you alone.
A friend of mine always tells me "bullies were afraid of me" even though he wasn't a bully but rather an advocate for them, bullies knew to leave him alone because he would have fought back and win.
I've seen this with dogs and I've seen this with bullies – it works just the same way.  It's all about being able to go beyond your fear, and send vibrations of confidence that let bullies know not to mess with you.
I know it's not easy. While I have that now, I didn't have it then.
Alert People around you
If you find yourself cornered in a school yard and feel threatened, voice it! Alert people around you. What do you have to lose?
What makes bullies stronger is that the victim stays silent and people standing just a few yards away might not even be aware of what's going on.
If I were to be bullied all over again that's what I would do.  Alert people around me.
If you yell loud enough, believe me people are going to turn their heads and you are going to get their attention.  When you do get attention, speak up about what's happening to you, and make sure people understand that you need help. Thing 911.
If I had done that myself when I was bullied in school, my suffering would have never turned inward and given me the trauma that it did.  Speak up, and speak up as soon as possible.
Reach out with your Story
This is something that wasn't easy to do when I was victim of bullies, but today we have something called the internet and social media where you can tell the world about what's happening to you and seek help if nothing else has worked before.
If your school doesn't care, believe me, someone will somewhere.  All you have to do is tell publicly about what's going on. In today's media it will get a lot of attention, and things will change for you.
You don't have to suffer for 12 years like I did. Not anymore.
You should never be scared or ashamed about telling on your aggressors.  Being bullied can literally ruin your life in many different ways, and I'm not kidding or exaggerating.  I'm sure you've heard about enough sad cases to know that what I'm saying is true.
So, don't let the bullies win by any mean.  Defend yourself by any safe and legal means that fit best to your case.  The important thing is that you do something to stop this type of abuse.
What does being Bullied has to do with your Subconscious Mind and the Law of Attraction?
Maybe you've been wondering this all throughout this post.  What being bullied has to do with your subconscious mind and the law of attraction?
Do you think I was bullied for 12 years of my young life just by chance?
Of course not!  When you are being bullied and don't do anything about it, it becomes your "normal" and it affects your subconscious mind in a negative way.
Then, in turn, it makes you attract more bullies into your life.   I kept attracting bullies for 12 years in a row through 3 different schools.  The law of attraction is always at work.
Don't let bullies take over your mind and life. React to stop it.  Prevent it, just like a virus.
If you are the victim of bullies I hope this post was helpful to you. What about you? Have you ever been a victim of bullies? Please, tell us your story in the comment area.