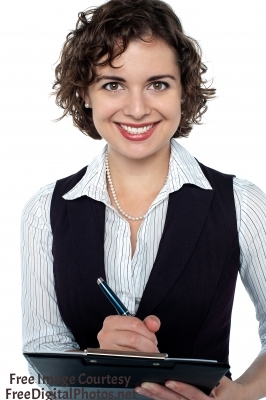 This is a short one for you guys on the Memorial Day!
I hope you don't spend to much time at the computer and enjoy this sunny beautiful spring day!
What is a Ghostwriter?
Maybe you're still confused between what the difference is between a ghostwriter and a freelance writer and rightfully so. People use both terms interchangeably without a second thought. But is there a difference between the two? I'm sure you won't be confused again by the time you've reached the end of this article.
Well, a ghostwriter is a writer who writes without credit to its name.  This means that they write and the client gets to put his or her name on the work, or leave the article or blog post without signature.  However, a freelance writer can also be called a freelance writer since he or she is paid to write anyway.
You might be surprised to how many autobiographies, articles and blog posts are written by  ghostwriters.
Ghostwriters write mostly, books, eBooks, newsletters, sales letters, email campaigns, articles, blog posts, and more.
People use ghostwriters because of two main reasons:
1)      They don't have the writing talented needed.
2)      They don't have the time to write their own content as they need to concentrate on other parts of their business.
A good ghostwriter should be able to adapt and write with the voice and style of their client, especially if they write an autobiography.  In such case the style of their client should come through the writing of the ghostwriter.  One of the best qualities of the ghostwriter is to be adaptable to take on any type of situations and writer styles.
What's a Freelance Writer?
A Freelance writer just like a ghostwriter writes for pay, but his or she gets credit for the article or book by signing it.  Freelance writers write for blogs, article directories, online and off line magazines, websites, and more.
A freelance writer doesn't have to "be" someone else but still needs to adapt their style to the different clients as the topics they are writing about can vary quite a bit.
Freelance writers need to be able to write flowers and weddings one day, and about technology and iPods the next.
A good freelance writer needs to be writing with the type of readers of whatever topic they are writing about in mind.
Can a Ghostwriter by a Freelance Writer and vice versa?
Yes, they sure can and they do for the most part.  All the freelance writers that I know (myself included) are all doing both ghostwriting and freelance writing.  As a freelance writer I do not necessarily look for work where I can put my name to every time.
It's good that I am able to so sometimes, of course, because this is proof of my work that I can use in my portfolio, since I can't use ghostwriting as proof of my work.  However, at the same time, I am not going to turn down a great well paid job, and a cool client, just because my name won't be on it.
Pros and Cons Ghostwriter vs. Freelance Writer
Freelance writer
You name is on your writing piece and you can use it as a proof of your work for your portfolio
While you can keep your writing style and voice, you need to be adaptable to various different topics
You can charge as much for freelance writing as you would for Ghostwriting
Ghostwriter
Your name doesn't show on your writing piece and you have to disown your work as you deliver it to the client
You need to adapt the style and voice of your client
You can't use your writings as proof of your work in your portfolio for you future clients
Both freelance and ghost writing, however, give work to the writer, and both are acceptable work to take on for most freelance writers.
You turn now, did you know the difference between a ghostwriter and a freelance writer?