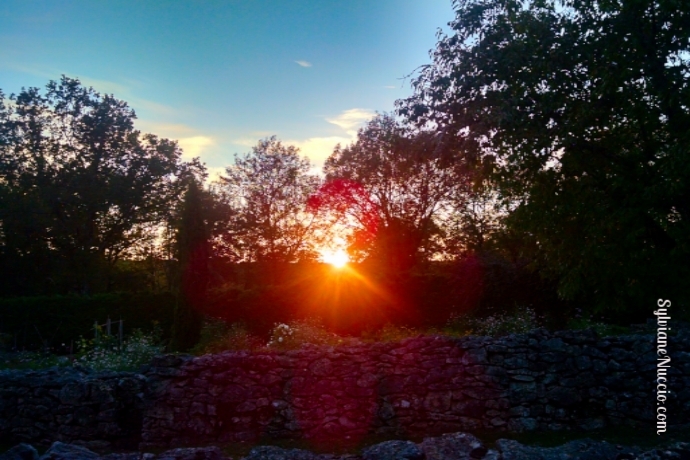 Even after you've consulted with one coach after another, you may still have what we call subconscious issues.
Maybe you've even hired a very expensive coach only to find out that you haven't progressed that much.
Believe me, I know the feeling, that has happened to me more than once in the past. But one thing I can tell you it's that if you haven't been able to make progress in your life, career or financial situation, it's because you have
But one thing I can tell you it's that if you haven't been able to make progress in your life, career or financial situation, it's because you have subconscious issues, also called block.
Those are blocks that will keep on coming between you and what you want.
There is a huge invisible factor that is always there, no matter what, and that factor is called the subconscious mind. Unless you learn how to change its programming it will always deliver based on what's in there.
Unless you learn how to change its programming it will always deliver you stuff based on what's in there.
Let's see why…
What Makes your Subconscious Mind?
Your subconscious mind is that part of your person that is pretty much unknown to you. It is the part of yourself that you're not aware of.
And that's why it's very sneaky and elusive to most of us.
It's hard enough to control what we say and do consciously, so how in the world are we supposed to find out what's deep down in our subconscious mind?
Plus, the subconscious mind does a very good job at not revealing itself to us, unless we find ways that are not well known or popular yet, by any means.
Our subconscious mind is what makes us do things or not do things that we seem totally unaware of.
Our subconscious mind is also responsible for most of the content of our dreams,  our intuition, what we are attracted to or repulsed by, and just about anything we like or don't like in general in life.
But most of all, our subconscious mind is where all the unwanted that we've been through in our life is stored as well. Small or big.
So, for most of us, the majority of our subconscious programming is "bad programming" we'll say. Data that we want to get rid of.
You might have heard or read that the subconscious mind is like the tape of a recorder, because it has been recorded with your early life's events, without judgment whatsoever, taking is as it was, just like a recorder. The problem is that what was recorded, is then played over and over all throughout our life.
A very easy to understand example of this fact is relationships we form, which I've recently written about in great details. If you subconscious was messed up in regards to interaction with other human beings in any way, chances are you've attracted less than desirable relationships.
Again, this is just an example, the subconscious works the same way for everything in life.
You might have also heard that since the subconscious mind is like a tape, we can simply tape over it with new information, just like on a real tape, so that the information will be changed to your liking. And that is true too. Many people have done that and it worked.
At least, to a point.
But what I'm here to tell you is that if it hasn't worked for you, it's because you haven't done an important thing that you must do in order to make sure you don't carry any type of residue that could make you fail or fall from grace when you expect it the least.
You need to clean up behind the scene, so to speak.
What's the Behind the Scene?
Have you ever heard of someone who seemed to have it all, yet they've fallen from grace big time? Or maybe you've even seen one of those great spiritual teachers that ended badly themselves.
I'm thinking of a popular life coach who appeared in the movie The Secret who ended up in jail.
Why do such things happen?
These type situations are usually due to an unhealed subconscious mind.
And what does an unhealed subconscious mind do?
More often than not, it comes back with a vengeance. Which means that sooner or later, when you expect it the least it will start showing its ugly head again.
The subconscious mind can show its ugly head in many different forms, but at this stage a very common form known to most coaches is diseases.
Diseases that can go from a simple recurring common cold to deadly cancer.
Sometimes your subconscious mind will send you mild signals such as a recurring cold to let you know that you have some serious unhealed subconscious issues that need your attention. If you ignore those signs, you may be heading for something more serious in the future.
However, if you are able to recognize that a mild body discomfort is often time an alarm for you to take action and that you do take such action, your chances of full recovery are high.
I remember years ago a clairvoyant friend of my mother told her that her recurring common cold was due to some internal issues. Sadly neither my mother nor I knew, back then, what to do with such information. So we did nothing, even though, even back then, I was convinced that that person was right.
Just 2 to 3 years later, my mother was diagnosed with dementia which I know now to be directly related to some subconscious issues she had.
Our life is like a show. We have a tendency to be so focused on what's happening in front of us, that we forget about what's going on behind the scene which is where the show is actually managed and controlled.
When you are watching an actual show, like a play, you see the actors on the stage, but what you might not be aware of it's that there are actually more people behind the stage, making sure that the actors are dressed and made up correctly.
That the lightning is right, that the décor and the furniture are just as they need to be where they need to be.
You even have someone who follows every word being said by the actors to make sure that nothing is forgotten or added.
You have people taking care of putting away the costumes, cleaning, helping the actors change, and so on…
So, while you're enjoying a beautifully organized show, it can only happen because the show is well run from behind the scene.
If it was messy and unorganized from behind the scene, it wouldn't take long to show up on the other side. Even if it took a while, eventually, sooner or later, it would happen.
It's the same thing with us. Subconscious issues do exist. 
When it's not right behind the scene (our subconscious mind), eventually, sooner or later, it does show up in front of us, also known as our life.
That's why we see so many rich and famous people being totally dysfunctional. That's why we even hear of people who teach others, falling themselves at times.
They have serious subconscious issues that have never been resolved to start with.
That's why it's essential that you heal your subconscious first and foremost.
But how do you do that, you might ask?
How to Heal you Subconscious Issues
I'm not going to beat around the bush here, while I can give you some advice about healing your subconscious mind, there's only so much you can do on your own.
If you are truly wanting to heal your subconscious mind, you will need a coach to help you with that.
This said, here are some tips you can start applying right now.
1- Face your Pains and Hurts
Think about what has hurt you the most in the past. Especially between 0 and 16 years of age.
This is the one time where you're allowed to go as negative as it needs to go.
Try to find out what has really affected you negatively in your young life.
Some of it will be easy to find, but some of it won't be, because the mind is a master at repressing bad memories for survival, and that's why a coach can be most helpful.
2- Face your Fears
Get to know your fears up close and personal. Do not try to run away from them.
Think about what you fear the most, and try to find out WHY you have such fear.
Fears are often not based on fact, but more on perceptions.
Some people fear of being alone, yet they've never been alone.
Some people fear of losing what they have, yet they've never lost it.
Some people fear of speaking in public, yet they've never had to speak publicly before.
Some people fear of being judged, etc.
What do you fear?
The more you'll get in touch with your fears, the sooner you'll be able to heal your subconscious mind from fears.
3- Admit Openly to what you Want
You'd be surprised to know how many people do not ever openly admit to themselves and to others about what they truly want.
We live in societies where some things are OK to want, while other things are not OK to want.
For example, it's OK to want to have a family, but it's not OK to want to be rich. subconscious issues.
This is just a basic example, but there are many things like that which are dictated by society but are far removed from our true self.
Your true self knows what you really want, but because of the family or society you were born in, you may have learned to suppress it.
As a matter of fact, where ever you were born, even in the best of circumstances, chances are that they were some underlining rules of what was OK to want and what wasn't.
Even though I was fortunate to be born in a place where freedom was abundant, I was still able to find some of those "not allowed" things to want in my subconscious programming, so my guess is so will you.
This is just a starting point, there are many other things you can do to get in touch with what's deep inside your subconscious mind, and I can't reveal them all in a blog post. However, I've revealed enough tips for you to become more conscious about what's going on behind the scene – your subconscious mind – so you can start fixing the issues and reap the rewards. Subconscious issues.