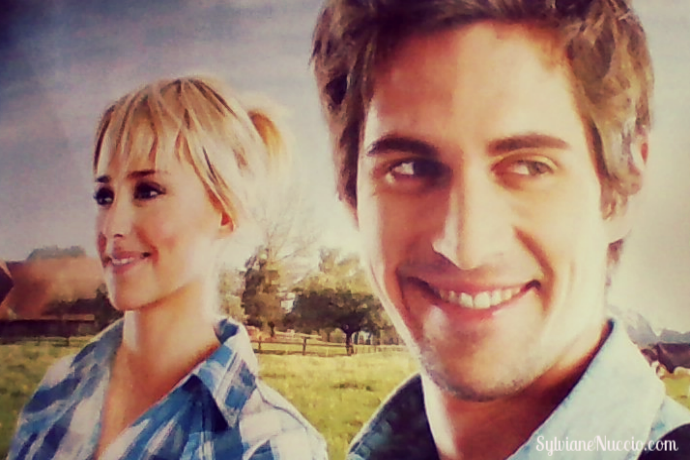 About half marriages, not only in the United States, but in many other modern countries of the world, end in divorce
And that doesn't include relationships without marriage, which many also end in separation.
Yet again, not all marriages and relationships that do not end up in divorce or separation are bliss either.
So what does that leaves us with?
Obviously, many of us are making the wrong choice when it comes to romantic relationships.
But why?
In this article, we are going to analyses why so many of us enter relationships that cannot last, and how to avoid this in the future.
Put your seat belt on, because this is deep, but it's really going to reveal to you how relationships work, or should I say, why they don't on a large scale.
Why so many People Start Relationships that can't Last?
There's a very simple answer to this question, but most people don't know it.
The reason that you and I have had a fair share of bad relationships, is that we don't make a conscious choice when it comes to falling in love, or even being attracted to another person.
This is because the REAL motivator behind it all is our subconscious mind.
Of course, you would never consciously want someone that is condescending and abusing you verbally, or even physically. But if as a child you had the misfortune to be verbally or physically attacked, you have a very, very high potential to be attracted by someone who is going to be that way with you.
This is one subconscious factor, but that's not even the only one.
As a matter of fact, unless you get to understand this fully, you will most likely repeat the same mistake over and over.
This is because your choice in partners is not made consciously, but subconsciously.
This is a basic, yet crucial understanding that you need to have when it comes to relationships.
So let's dig a little, shall we?
What's the Difference between Conscious Choice and Unconscious Choice?
There are two very fundamental differences between conscious choice and subconscious choice which we also call unconscious choice.
Let me explain…
For example, if as a child you were told that showing emotions such as being sad, depressed or even crying was a bad thing, what happened is that, as a young child, you learned how to suppress those feelings of sadness and the demonstration of it.
However, the problem is that it didn't prevent them to exist. You've just learned to hide your emotions. You buried them somewhere because you were told that is bad to show emotions.
As an adult, you came to consciously know that people may at times be sad or feel depressed, and cry, but by then, you couldn't show such emotions yourself.
At this point, you are not able to show any of such emotions because when you were just a child what your parent told you became subconscious. You are now subconsciously programmed not to show negative emotions.
Your subconscious programming in this regard is saying that sad emotions and feelings are bad.
What you didn't know yet, it's that this problem has a huge potential of creating dysfunctional future relationships.
Let's see how…
How a Suppressed Negative Emotional Programming can Affect your Future Relationships
Emotions are natural, weather they are positive or negative. They just serve us to know what is wanted and what is unwanted, so we can move towards better experiences in life.
The problem is that when you were denied to express negative emotions as a child, you were denied a crucial and very important mechanism that is necessary for being balanced in life.
Now, instead, you have a big void.
Here is an example…
Let's say it's 120 degrees Fahrenheit outside, but since this is way too hot, your parents tell you to brake the thermometer so you can try to ignore that it's too hot.
The problem with that it's that it's going to be the same temperature still. It won't cool down just because you've broken the thermometer.
When a confused parent told you as a child not to show emotions of sadness, when you were actually sad, they did the same thing as braking a thermometer to ignore the heat outside.
The fact that your parents tell you don't be sad, don't cry or don't be… feel the blank, doesn't make it stop. But what it does is that it teaches you to suppress it consciously, and then eventually you suppress it subconsciously.
Do you want to know what happens to us with feelings that we have suppressed subconsciously since childhood?
We are looking for someone else to feel the void.
In this case, basically what's going to happen is that you are going to subconsciously attract someone who was free to express their emotions as a child.
Here is a very concrete example…
My own.
When I was a child I was allowed to feel everything I wanted. My mother was great that way. Never did I hear her say, don't cry, finish your plate or even go to sleep.
The only thing we were told not to do is eat unhealthy snacks that would ruin our appetite.
You could say that my mother was way ahead of her time in this regard.
She knew that a child cries when he needs to eats when he's hungry and go to sleep when he's sleepy. And she was right. We just did.
So my subconscious programming in this regard is totally fine. No hick-ups, thanks to my understanding mother.
However, on the other side of the coin, I was seriously bullied in school starting at age 4 until age 16, which is most of all the crucial years where our subconscious work is done, so to speak.
So in this regard, my subconscious programming says it's OK to be bullied. Because that's what it learned to be an everyday occurrence.
On one hand I grew up free of any stress at home, and on the other hand I created a serious stomach ulcer at age 14, due to the stress I was living at school.
What did these two subconscious programming facts were going to do when I'd be looking for a partner?
I'd be looking for someone who wasn't allowed to express any emotion and most likely was reared by strict parents, and turned out to be a bully himself because of it.
Because a person that has been deprived of showing emotions is going to be attracted to someone who has no problem with her emotions, so it can feel the subconscious emotional void they are craving to fill.
However, if that person who is looking to fill that emotional void is also a bully, he's going to be attracted to someone who both is free emotionally, but whom subconscious mind says it's OK to be bullied.
This unfortunate mixture made me a "perfect" match for a bully that was forbidden emotions.
And I sure did. I always managed to attract this very singular type of man.
Because subconscious programming + law of attraction never fail. It's one of the laws of the universe in which we live.
In fact, I was always attracting the same person with just different bodies, you could say.
It worked every time. Because that's how we attract our relationships.
It's all an inside subconscious work, even though you may think that it's a conscious choice.
This is why, before you enter a relationship you need to know yourself deep down inside, and question WHY you are attracted to that person.
The Vital Question you need to Ask yourself when you Start a Relationship
A very important question you need to ask yourself when you feel attracted to someone and thinking about starting a relationship is…
What could I subconsciously be looking for in that person?
Because in one way or another, you are going to be a match to someone who is going to be filling your voids and vice versa.
That's why when we say "perfect match in even" we don't even know how true that is. The only problem is what type of "perfect match" we're talking about.
If you have been attracting the same type of partners so far, and if they were not the type of people you wanted to attract anymore, you need to do two things.
Fix that subconscious programming of yours, which keeps leading you into the wrong relationship.
Stop starting relationships until it's fixed.
Rushing into a relationship when we are not fully aware of our subconscious problems (when it's obvious that we have some based on our past experiences) it's like to keep filling up a bucket of water before we fix the hole.
Truth be told, it's very hard for you to discover your own negative programming. It's like trying to spot a stain on your own face without a mirror.
However, it's way easier to get to know what's going on in your subconscious mind with the help of a coach. A coach is really like a mirror to the person that's being coached.
Conclusion
If you have been attracting Mr. or Mrs. Wrong your whole life, It's because you've been attracting people whom you had to fill a void for or people who had to fill yours.
This type of matching, never works, because it's like one problem multiplied by two, or one problem that becomes two problems.
This is why so many relationships are set to fail from the get-go, and are doomed.
Don't make that mistake again, or ever.
It's your duty to know yourself better and be better prepared to enter a healthy relationship and let go of the ones that are infected with a serious ailment that can only be fixed from the inside.
I hope that if feel that you've been attracting the wrong person one after the other, you'll be wanting to know yourself better before you're looking for another relationship.
In the meantime, please, leave your comments or questions below.