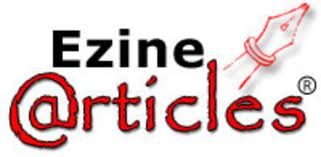 Do you remember the days you could publish a 250 word article on EzineArticles? Well, I do.
Yes, as incredible as it may sounds today in 2013, back in my article marketing days when I started writing on directories, and up to 2010 you could get away with a ridden keyword very short promotional article.  To give you a visual of what a 250 word article is, that's not quite up to the end of the second paragraph of this post.  Needless to say that those days are over.  So, what's the difference between article marketing then and article marketing now, and what was acceptable then and what are the standards today?
The Old Standards of Article Marketing
Until 2010 you could write very short articles that said little.   I remember writing 300-400 word articles for clients who wanted up to 8-10 keyword phrases per article.  I don't know if you realize that, but 10 keyword phrases in a 400 word article that's a keyword ever paragraph.  That's pretty heavy.  I remember searching for ways to add keywords purposely, which in my book made no sense and was just ridiculous, but that's how most article marketers wanted it done back then.  If you tried to reason with them that it was just too much and looked forced, they didn't want to hear it.  All they cared about was to have the right percentage of keywords to rank high on Google.  That's how it was and that's how it worked.
For example, in one of his eBooks three years ago, article marketer Mark Thompson wrote this: "An ideal article for sites like EzineArticles is about 250-280 words.  Try not to go above 300 words, as this is where people start to lose interest.  With 250-280 words you won't give too much important stuff away for free and your resource box will be above the fold where it will be seen without the reader having to scroll down the page".
It sounds pretty bad for today's standards, but they had a recipe for article content that went like this: Articles no longer than 300 so your resource box would be visible without the reader scrolling down your article.  Write your resource box with a specific keyword phrase as well as the literal URL to the page you want the reader to land on.  Write a "camouflaged" resource box (especially on EzineArticles) so the reader wouldn't even know that he or she was reading the resource box thinking they were still on the article.  Over all, leading the reader to that darn sales page by writing fluffy content that was only meant to entice them almost in some kind of hypnotic way to your sales page.
Now, if you'd follow this recipe on any article directory, today, you wouldn't even make it to ever be published at all, and if you were to persist long enough you'd probably be band for good from the directories you're trying to post on.
Years of Trash Content Resulted in Google Slap
Such article marketing recipe sounded great for some and it works wonders for many, however, it didn't last forever.  After all, bad quality never last, does it?
In 2010 Google started noticing that they were ranking an overwhelming amount of low quality contenr, and they decided that it was enough and started taking action.  They called this, Google slap, and slapped people in the face they certainly did.  EzineArticles and Squidoo were two mammoths that were so much affected that they had to take drastic measures to comply with Google new rules or else.
The real slap, however, was not so much on the directories in the end as much as it was on article marketers.  Bye-bye the 250-300 word articles, bye-bye the resource boxes above the fold, bye-bye the articles ridden with keywords and most of all bye-bye fluffy promotional articles.  This was quite a slap on the average article marketer back then, indeed.
I remember how mad and outraged some article marketers were, wondering what had happened.  On the other hand, even though I was also an article marketer myself, I was happy and relieved that after all this time Google and article directories were saying that articles online were not meant to just sell, but to inform and educate.  Yes, I was happy, because I have never liked to write promotional articles and never felt comfortable doing it even for myself or client either, unless I was writing a sales page.
Article Directories Rules Have Changed
Since Google slap, articles directories rules have changed greatly and the most notorious for this is Squidoo where even someone like me who has never really written any promotional articles have seen half of my Squidoo articles, called lenses, being blocked or deleted, and over a dozen of them have got from completed and published to uncompleted and unpublished according to their over the top strict rules.
However, at this point I am not going to worry about this.  I've backed up the ones I cared about for now and eventually I will delete all the ones they unpublished. Few months ago I've written a post about why it might not be to your best advantage to write on Squidoo.
EzineArticles, however, have changed a lot of their rules, but are more reasonable and easy to figure out than Squidoo is.
The main new rules of EzineArticles are the following:
Must be at least 400 words

Must not be Private Label Rights (PLR) articles
Must not be a press release, news article or time sensitive
Must not contain self-serving promotional content
Must not contain rehashed content
Must not have more than 2% keywords
According to their new rules, if you published a 400 word article which would be less than half this post ( I suggest you write a bit longer articles), you would be allowed about 4 keywords, which is plenty in my book.
How to Succeed with Article Directory Today?
Write the same type of articles that you would write on your blog.  Your articles should have moderate keywords, not be promotional, not copied in anyway, and not re-worded Private Label Rights.
Just like for a blog post, an article should not serve you, but your reader.  In the end if your serve your reader, you will serve yourself, anyway.
Just like on your blog, if you write articles that are not helpful, not interesting and only self-serving no one is going to be motivated to click on your links.  Anyone can use directories to create more backlinks and expand (I still do), but you need to do it the right way for it to work these days, and in my book it's a positive thing.
So, over to you now. Do you write articles on directory to expand yourself online? Do tell us…