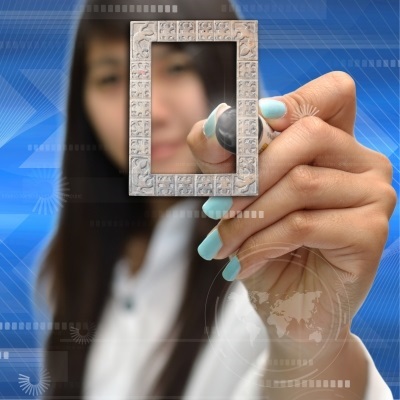 As bloggers, writing online each day or each week, week after week, month after month and even year after year, we should always be looking to improve the quality of our writing.
Quality doesn't necessarily mean how good your grammar is or even your writing style.  It also means how interesting, useful and unique your content is.
In this post today, I wanted to give you 5 tips that that will help you improve the quality of your writing regardless of your writing skills.
 1) Be a Good Listener
When I was on my very first year of Drama class this is the first thing I've learned; to become a good listener.  Being a good listener is key to improve acting skills.  That's why to this day I still pick up more than the average person, and remember everything people tell me (and catch them in a lie at times), because once I hear it, it's stuck in my head forever.
Yes, I picked up this old habit a long time ago when I developed my listening skills to improve my acting, but I still use it for my writing.
Being a good listener will help you develop and improve the quality of your writing.
When you write you want to write as you speak, but you can get great inspiration by listening when other people speak. Start noticing by listening to others how things sound to you.  Does it sound very convincing to you?  Notice when what they're saying sounds soothing to you. Notice when what they say sounds rough to you.  In other words, notice what is said and how it makes you feel.  Is it the words? Is it the tone of voice?  Is it the context?  How does it affect you, and how is it done?
Always remember that people react MOST to what makes them FEEL. Invoke feelings in your writing.
As a bonus, besides noticing the choice of words and the feeling they convey, when you're trained to listen you will find more topics to write about.  What you will be hearing, at times, will give you great ideas or topics to write about.
Being a good listener can really help you develop the quality of your writing more than you may think.
2) Think Out of the Box
It has been said before that there is no topic that hasen't been written about before and whatever you or me can write about is just another way to say something that has been said before.  Well, that's probably true.  Thus the need to always try to think out of the box.
Sometimes, writing ideas may come to you in ways that you don't expect.  If you don't pay attention they may come and go without you noticing them at all.  Thus the need to listen.  Thinking out of the box means that you have to dig in different places at times.  Maybe unusual places where you've never thought to  find inspiration to write.
I know what you may be thinking right now; thinking out of the box has its problem, which is, well, the ability to think out of the box.  Maybe it's because you are missing out on the next point.
3) Be Observant
Now you might say, being observant is the same as being a good listener, isn't it?
Well, no, not exactly. To listen to someone implies that they are speaking, while being observant may have nothing to do with any type of sounds at all.  Just a year ago, observing a bird's nest above my entrance door inspired me to write a post that related to blogging.
You could observe a situation, an event, people, your pets.  You could be thinking about a writing idea while watching a movie or a TV show.  You could be inspired watching children at play or witnessing the beautiful sight of an old couple holding hands.
You can gain writing insight by observing anything under the sun, and drawing some inspiration from it in order to write.  No matter the theme of your blog.
Do not underestimate how observing things around cab help you gain  insights that will improve the quality of your writing.
4) Ask Yourself Questions
As yourself questions such as, what do my readers really want to read from me?  How could I surprise them in a good way?  How could I be of some help to them? Where could I find inspiration to write? what type of subjects get the most traffic? what's going on in the new that I could use in a post? So forth and so on…
Asking yourself questions like these can really boost your inspiration and bring a stream of ideas to write about.
The more you ask yourself questions about how to improve and how you can best serve your readers, the better the quality of your writing will become.
5) Try to Be Unique
Going back to my acting background, there's something that drama teachers like to see in a new acting student, its originality and uniqueness.
The good thing about people is that we are naturally all different, and therefore, unique.  So, instead of trying to conform and blend in, it's better to be yourself.  Cultivate that uniqueness instead of trying to copy others.
When you are being YOU that's when you can freely express who you are.  When you express who you really are your uniqueness is bound to improve the quality of your writing.
What is it about you that is most original and interesting that you could use in your writing? And don't start arguing that there isn't anything, because there is.  Each one of us is as unique as our fingerprints.
Trying to find what is unique in YOU will help you develop your quality of writing.
So, there you have it 5 easy tips that can help you develop the quality of your writing.  What do you think about that?
Your turn now. Let me know what you think down below in the comment area.