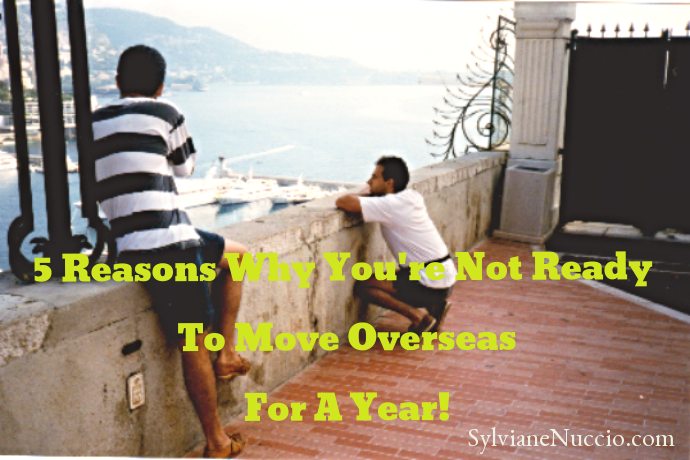 We are at Charles de Gaulle Airport in Paris, and my husband (now ex) have a 6 hour wait for our connecting flight that's going to take us from Paris to Lyon, France.
While waiting, I decide to walk around the airport to make the time go by faster, and my husband says to me; could you bring me a cup of coffee?
Without even thinking that we are now in France and no longer in the US, I say yes, and start walking away in the direction of a coffee shop.
As I'm walking, an alarm goes off in my head – like my subconscious mind awoke me – hey, we're in France here, we don't bring coffees. We come to the coffee, which is served only in real coffee cups and consumed on the spot.
A rush of old memories came back to me.
When I first arrived in New York, one of the first things I told my mother on the phone was; "mom, they walk in the streets with coffee cups here!"
It was something new to me.
My mother and I, both had a good laugh.
As all of this is rushing to my mind, in that busy Paris airport, I'm walking back to my husband and tell him; "we're in France here, so I can't bring you a cup of coffee, you need to go in that coffee shop yourself and drink it there."
So, let say that you're an American, and never been to France before.
How do you react to that?
Does it bother you to no end?
Do you fuss and complain?
Or do you just accept the fact that you're not home anymore and there's going to be a few things – beside the language – that's going to be different from home.
Now, think about it…
Why would you want to go overseas to live the exact same way you did back home anyway?
Well, you'd be surprised.
Some people who go overseas, even move overseas, do complain when things are not as they are used to be back home.
So in this post, I wanted to talk about 7 reasons why you're not ready to move overseas for a year.
If you fit those reasons, think about it carefully before you make the plunge.
By the way, I have a friend that can help you to move to France for a year, in case you'd be interested. NOT an affiliate link at all!
1 – You're not Willing to Try New Things
When you move overseas, no matter where you're going, you are going to have a culture shock.
The minute I landed in New York 20 years ago, I had a culture shock.
There's no denying it. You just look around and you know you're not home anymore.
The official language, the food, the way things are done (like my coffee story), the way people act, etc.
All of that is going to be different.
So, if you're not someone who is willing to try new things, instead of having the time of your life, you are pretty much going to be miserable.
So, be willing and ready to experience new things!
2- You're Feeling that your Culture is Better than any other out there
Different parts of the world, different countries, different languages, are bound to bring on different cultures.
There are things that will be easier to adapt to than others, I'm sure, but I can promise you that you will notice differences.
When my mother and aunt used to come see me in the US three months out of the year, they noticed all those culture differences.
Since they were rather open minded, it never really bothered them.
More often than not, it even made them smile.  They thought that it was interesting.
What about you?
How do you react to culture shock?
Are you bothered by it, and wish they were like home?
If, yes, then moving overseas might not be for you.
Since the culture is not going to adapt to you, any time soon, you need to be ready to adapt to the culture if you want to move overseas for a year.
3- You're not willing to learn other ways of life
I know that some people in the US have a tendency to think that their way of life is THE way of life, but people (countries) outside of the US don't necessarily think that way.
Now do they?
Flash news!
Some things that you are taking for granted here in your home country, may not even exist in other countries.
And vice-versa of course.
So, make sure that if you are going to move to another country for a year, you are going with an open mind. Willing to adapt to another way of life.
Some things will be easier than others.
Some things you're going to miss. I promise you that!
But, remember that's part of the challenges of going outside of your own country.
That's the beauty of it all!
4- You're Not Ready for New Challenges
Moving to a foreign country, even for a relatively short period of time, like a year, will bring its fair amount of challenges.
Are you ready for challenges?
Are you ready to embrace them as they come, even with a smile?
In most of the countries of Europe, you can't really do business between lunch hours. Many shops and offices close between 1 and 3 hours at lunch time, depending on the country.
If you don't master the language, you might have a hard time at times to get and explain what you want.
How do you order from a menu with no picture in a language that you hardly understand?
How do you go to a post office and ask for what you need?
All of these and more can be challenging situations.
Are you ready for them?
If even the smallest challenges at home make you skin crawl, then moving to another country might not be for you.
Be open minded and ready to laugh at yourself. It will help tremendously, I promise!
5- You're Not Ready to Leave your Life Behind
If there is anything that you don't want to leave behind at home, then moving to another country for a year, is probably not for you.
I could never have moved away from home when I had my furry babies (my cats), for example.
When I almost moved back to France in 2001, I was going to take my cats with me, there was no way I would have left them behind.
So, look around your house, look around your life and make sure that your life allows you to move away for a year, with no regret whatsoever.
If not, then you're probably not ready to leave your life behind, pack up and go, yet.
In this case, maybe it means that the right time hasn't come up for you yet.
In Conclusion…
In order to be ready to move away for a year in another country, make sure that:
You are willing to try new things
You are willing to adapt to a new culture
You are ready to welcome new challenges
You are ready to embrace a new way of life
You will have no regret
If you enjoy this post, please leave your comments and SHARE it!