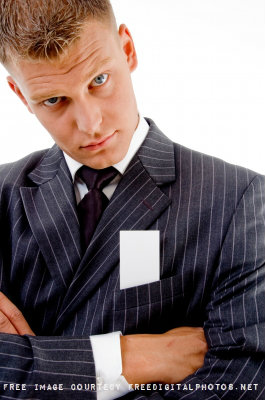 A lot of readers of this blog would tell you that I'm pretty good with blog commenting.  I was told a couple of times that I am everywhere, and that reassured me that I'm doing fine with my blog visiting and commenting.  I love visiting other blogs and see what people have to say.
Visiting other blogs is a great way to get to know other fellow bloggers while you can also learn bunches from them.  However, even someone like me may be tempted not to come back if your blog is not visitor friendly.
In this post I wanted to tell you about the 5 main reasons why I will stop coming and commenting on your blog.
Now, when I say "I", you can be sure that a lot of people are feeling just the same way.  So if you're falling in the following categories, and would like more people visit your blog, comment and share your content like mad machines, you need to make your blog more visitor friendly.
Note: This is not addressed to any blog or blogs in particular, so please, don't take offence, but what follows needed to be said.
1 – No, Are you Still Using Blogger?
Of all the things that bother me the most when I visit a blog is probably when I see that the blog is on a Blogger platform instead of WordPress.  I'm not a technical person by any mean, neither an expert in blog platforms, but I don't know any professional blogger who is still using Blogger.com as their blog platform.  If you are still using such platform I would LOVE to hear your reasons down below in the comment area.
You see, when you're using Blogger it forces the person who wants to leave a comment to do so through a Gmail account or other methods that are really not practical. At least not for everyone.  For example, I have several Gmail accounts and I often end up with a comment signed with one of my pen names that I don't even use anymore and don't want there anyway.  Yet, for some reason, that's what Blogger decides to show on my comment.  On top of that, instead of my avatar, I end up with that faceless ugly generated avatar.
So, I am asking you, who wants to leave a comment on your blog in such condition? I know I don't, and if you see me there is more out of good will, then because I want to.  Now, sometimes my good will run out, because how long will I be willing to help you if you don't want to help yourself? This is MY question!
2 – Is your Content very Plain and Basic or even Promotional?
As much as I love to help people out and want to syndicate their content, if your content doesn't offer anything or it's low quality (like a selling post), I am not going to want to share such content. The main reason why is because it's going to make ME look bad, and I would start losing my followers' trust for sharing such low quality content.  Even if I just comment on your blog without sharing it, who wants to comment on low quality posts anyway? Some promotional blogs will actually give you bad backlinks. No good blogger would want that!
It is your duty to want to go above and beyond to keep your content interesting, educational, or even entertaining.  But make that content agreeable to the reader.  The only way you will be able to do this is if you are dedicated to blogging. If you can't be bothered to be dedicated enough to interest your readers with valuable content, why would they want to bother visiting your blog and leave comments?
3 – Who are you to Think that Blog Commenting and Sharing is a One-Way Street?
Blog commenting and blog sharing is not a one-way-street kind of thing. If you want more people visit your blog, well, you're going to have to comment on their blog and share their posts as well.  I know that some successful bloggers out there will feel that they are so superior that they don't need to try to connect with the "little people", but they are totally wrong!   As a matter of fact, there are even some not so big bloggers that think that way too.
Every single little visitor to your blog is a potential buyer.  So, unless you don't care about making any more sales, you should care about building relationships with smaller bloggers.  Yes, every single legitimate visitor.  If you don't, they will eventually get discouraged, stop visiting your blog, and never buy anything from you.
When was the last time you were mistreated by a big company or store just because you were only a little customer? Most likely you haven't.  You were greeted politely, treated well, and they even took back that return of yours with a smile.  Yet, you were just a drop of water in the ocean of their customer database.  Are you more successful than those big companies that  you can afford to ignore some of your visitors?  I think we all know the answer to that question.  So, bottom line, you have no reason what-so-ever not to treat everyone like they deserve.
This is really important guys!  To tell you the truth, there are some bloggers that I started to dislike just for this reason. There were too good to ever come to visit me, so not only did I stop visiting them, but I don't have a very good opinion about them either. I will never buy from them and I will never refer anyone to them.  That's how much you lose for not taking other bloggers into consideration. Hard price to pay, don't you think?
4 – Are you Ignoring Comments?
I have to say that this is not something that happened to me too often, but I've heard a lot of people saying that it happened to them.  There are some folks out there who are not even polite and respectful enough to reply to comments even with a simple, thank you.  What's even worse is that you might see that they've replied to other people, but skipped YOUR comment.
Not only replying to comments is the right thing to do to acknowledge the blogger that took some of his or her time to leave a note on your blog, but it also opens the dialogue and shows other readers that there is a discussions going on.  Replying to all comments keeps your blog alive and it makes every body happy.
5 – Are you Blogging very Irregularly?
I have been shocked sometimes to see how irregular some people have been with blog.  Now I know things can and do happen, but at least let your readers know so they will understand what's going on.
I've been visiting blogs that I found out later were just abandoned because the owner didn't feel like blogging anymore.  I've seen that on blogs that had a nice amount of visitors too.  I don't know about you, but I think that this is not professional and it's not very respectful to your readers either.
If you decide to slow down on your posts or not post anymore for a while or for good, just be nice enough to write that post that will let your readers know what's going on.
If you want to keep your visitors and even get more as time goes on, you need to keep a regular schedule for your blog. I am not someone who think that you need to post everyday, but once of week is plenty to keep your readers come back and comment on  your post and share them.
Conclusion
If you fit in one of those 5 categories, you might want to take a look at your blog and fix the problem.  If you do, your traffic will improve greatly.
So, what do you think? Are you making any of such mistakes? Let us know what you think…

Blog Commenting A Solid Way To Increase Your Traffic With Very Little Writing
Five Golden Rules To Leave Blog Comments That Will Benefit You And Your Site