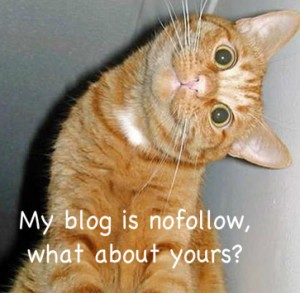 Blog commenting is one of the best ways to build natural traffic to your site.  If done correctly, blog commenting will bring you traffic in two different ways.  However, if not done correctly you might just be wasting your time.
So, let's see how you can encourage people to comment on your own blog and how you can comment on other people's blog so you can create a two way stream of traffic source.
But first thing first, you need to let people comment on your own blog to benefit fully from blog commenting.
Making sure your own blog is comment user-friendly
Have you noticed how some blogs out there are just not comment user-friendly at all?  Not fun is it?
To me the two main purpose of a blog is this – give and take.
If you are using your blog to take only, then you probably don't give the chance to your readers to comment, or you do it in such a way that doesn't encourage or even make it very hard to do so.  That's really NOT what you should be doing with your blog.
If you do, what you are really doing is discouraging people from coming back to your blog.  So, to be inviting people to leave a comment on your blog, well, the first thing you need to have is a user-friendly commenting plugin while you leave out the spammers.
I think that the best plugin you can get for a WordPress blog is a plugin called commentluv.  I love to comment on blogs with comment love and this is why; it allows you to link to your last blog post automatically as soon as you start typing your comment in the box.  So, your comment will show not only your name but the clickable title of your last blog post, or any one post of your choice among the last ten.
This is what you give to your readers, but there is a sweet little catch for you, the blogger.  You can set that to happen ONLY if your commenter registers to your blog.  So, they can choose to either leave just their name as a link to their site (without registering), or they will be able to show one of their 10 last posts as a link with their comment (by registering).
You can also choose to allow this to everyone if you prefer.  It's up to you!
If you are a smart blogger, you will of course choose the latter option, because it will definitely encourage more people to register to your blog.
Comment but no spam
How do you love those spam messages accumulating faster than you can get rid of them on your WordPress blog dashboard? I know it sucks!
Well, there is a great way to get rid of those forever by getting a plugin called GASP (Growmap Anti Spambot Plugin).  This great little plugin was referred to me by Ana Hoffman.  This little guy will add a check box under your commenting box that will ask your commenter to confirm that he or she is not a spammer.  Don't you love that?
This is much more user friendly than a CAPTCHA, and spambots can't see that check box, and therefore, can't check it either.  This means that such comments will never go through whatsoever.  You've got to love it!
So, there you have it.  To start a good blog, you need to have a comment-friendly and comment-smart plugins to make sure that your blog is ready to attract more and more readers and encouraging them to leave an insightful comment.
Commenting on other people's blogs
I am not going to lie to you, commenting can be time consuming, but it is also well worth your time.  But before you start commenting on blogs you need to do find blogs that are:
Niches related to yours
Dofollow
Important enough in ranking
Recently, I met a cool marketer named Sarah Russell who's got a great easy to understand little video about ways to find blog commenting sites.
Writing your comment
Once you've found a good blog to comment on, you should do it again; just one comment on a blog once will not take you very far.
This is how you do it.
Think of a comment as a mini article.  Do not leave a comment that says good job, great post, interesting, etc…  Even with commentluv you might get deleted after a couple of those.
First thing first, read the post.  I know it takes some time, but you are not going to be able to leave an incentive comment if you have no idea about what the post is talking about.  So, yes, you should read the post you are intending to comment on.  This will help you to write an intelligent comment that might bring an idea, answer a question, give a tip or just emphasis what you've read.  In any case, the quality of your comment will improve by 99% if you read the post you are commenting on.
How do you increase your traffic with blog commenting
By posting comments on other blogs on niches related to yours, first, you increase your traffic by creating valuable backlinks, since each comment is linking back to your site.  Such backlinks will improve your site ranking as well.
Second, the owner of the blog you are commenting on AND all his followers will have the chance to see and notice your quality comments and click on your link landing to your own blog.  You've got to love that too!
Track your blog and follow-up on your comments
To make sure you remember what blogs you've left a comment on, you need write them down.  I am very old fashion when it comes to writing things down, and yes, I do write my blogs on a notebook.  But you can use whatever works for you, as long as you keep track of them.
Once you've left a comment, you need to get back to the blog and post where you posted the comment to make sure that it was approved.  If you notice that you've been leaving comments on a blog that doesn't approve them, it's time for you to spend your precious time on anther blog that will appreciate your well written comments, and proudly show them off on their blog.
Keep in mind that blog commenting is NOT a quick easy fix to increasing traffic; it's one that will take some of your time.  But it will also become a long term traffic that will last as long as your blog exist.
If you enjoyed this blog, make sure to leave your thoughts about it in my wonderful Commentluv area where you can leave your wonderful link to your own blog.