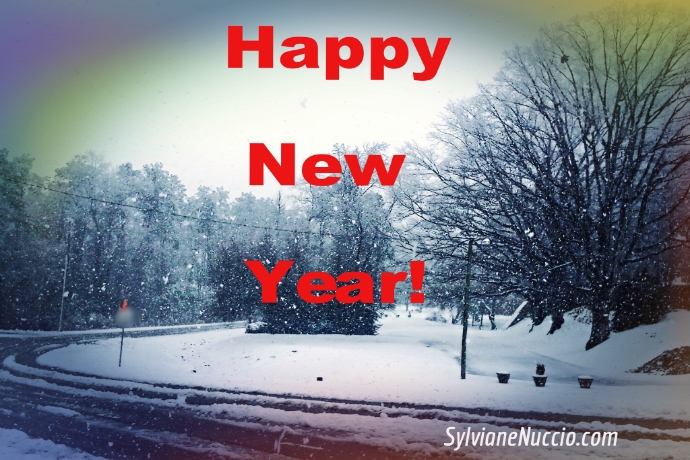 Blogging Goals for 2015
Do you have your own?
Well, this is the first post of the year, and to tell you the truth, after two weeks of having taken it easy, it feels a bit weird to be writing a blog post again.  I have to admit that I've got a bit lazy and it's about time to get back to work.
I hope you are ready for a new terrific blogging year, and that you've got some exciting plans for your own blog and for your readers.  I've got some exciting plans as well, for the blog, and for me. I also have some pretty huge goals this year that most likely will affect my blog and my writing, in a positive way.
I don't know about you, but I am sure glad that this past year is over, and I wouldn't want to live it again for sure, because it's been a very challenging one for me.
No matter what we say about a new starting year, it puts your mind in a "new beginning" type frame, and in most cases it's a positive thing.
I know it is for me this year.
I have several big projects which at times are a bit overwhelming, but it's always a good thing to have projects and goals that you're striving to reach for.
Even if you end up not to complete them all.
I hope you have made a list of projects for 2015.
My next post on Wednesday will help you do just that.
I haven't been online much at all lately, because my computer "died" on Christmas Eve, just in order to end an already difficult year like bomb.
I guess my ignorance was part of this catastrophic result, since I didn't have a proper power surge protector.  Well, you live and you learn, as they say, and learned I did.
So, I've finally got my lap top which I needed anyway.  This time I made sure it's as protected as possible, and I'm ready for 2015.
I have 5 main goals regarding my blog for 2015, and I'm so glad that one of the most important one – the redesign of the blog – has been completed at the very end of last year.  All that's left is my footer and a little new giveaway that will be ready very soon.
Yes…
A New Giveaway
As some people have pointed out to me, with this new blog design, I need some type of opt-in form besides my present writing tips eBook.
Well, for those who have suggested it, I want you to know that I totally agree, and something is cooking right now. Soon to be ready.
Yes, I'm going to have a free giveaway about step to success for those who will opt-in for it.
I also intend to make this item available in some other ways, but that will be the subject of another blog post in the future.
This baby is almost ready, and you can expect it very soon.
Guest Bloggers
I will have regular guests on my blog during this New Year 2015.
By invitation only.
This is something I've been wanting to do in a while, but never fully decided to set a goal for it. My goal is to have at least one guest each month, maybe even two at times, since I have 3 main categories for this blog.
As you know, I'm fortunate enough to know a great amount of wonderful bloggers who can really write good stuff.
So expect to see some of them here soon. I know I can't wait myself.
Writing for my Audience More and Better
As I ingested a nice overdose of French movies over the holidays, I was reminded of a very important blogging thing in one of them. One of the characters said; "Do you know what interests people? That you talk about them, not you."
Whether I read, watch a movie, or do pretty much anything else,  my writer/blogger radar is always on.  Yes, even if I watch movies to relax my neurons and even appease my grieving state, my writer's radar is on the alert, and this statement flashed in my head like a light bulb.
I want to make sure, more than ever, that everything I write has a very targeted purpose. It's not that I haven't tried to do that before – because that's why most of us blog for in the first place – but I'm fully aware that there is room for improvement, in my case.
So, one of my goals for this blogging year is to focusing on writing for my readers and potential clients MORE and BETTER. I want to make sure that each post has a very specific and clear message that people can benefit from.  Even be attracted to.
I really want to tune this up a notch, as much as possible.
Of course, it means that it's going to take more pondering and researching for each post, but I guess it's very good news for the reader, and necessary for me at this point.
Podcasts
There is no denying that podcasts are becoming more and more popular among bloggers.  Of course, podcasts have their pros and cons, because at times it might be easier to read an article than to listen to a conversation. But on the other end, you can listen to a podcast while doing something else.
Either way, more and more bloggers are using this form of content, and it's something I really would like to include in my blogging this year.
I think it will be fun to do, and fun to listen to as well.
Paid Post Promotion
I intend to promote at least some of my blog posts for pay.
Especially posts that will be talking more directly to my market.
Until now, I haven't felt the need to pay to promote my posts, but I feel that the time to do so has come.
I feel that at this point, in my blog's life time, it has become a natural progression of things.
Since I've never done that before, I can't even tell you what difference it will make, but I will be sure to write about my experience and results as time goes on.  All I can say for now is that I'm very excited about this one.
I'm sure that this type of information could help some of you who have never tried paid blog post promotion before.
And guess what..?
I'm sure it could be a great guest blogger magnet too.
Conclusion
Having goals to progress in life, professionally as well as personally, is always a good thing.
Since our blog is a great part of our online business, it's only natural to have goals for it.
Remember that mistakes are allowed. A goal can always mutate and change, but making goals is a very good and smart thing to do.
I hope you enjoyed this and maybe got a few ideas for your own blog.
In the meantime, please, leave your thoughts and comments below.