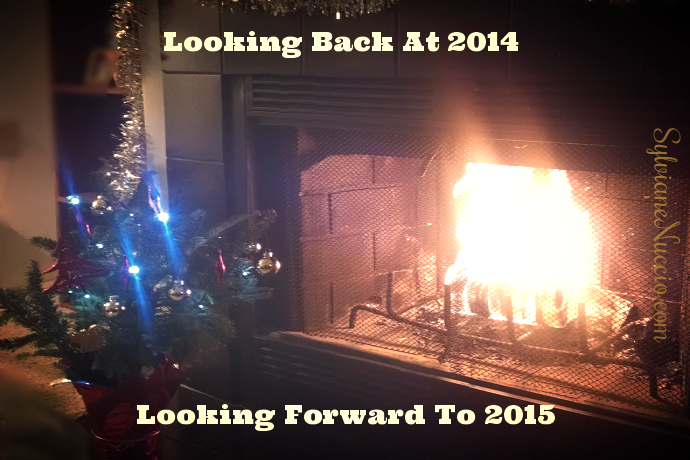 One thing is for sure, is that I will never forget the year 2014, because it was a turning point for me.  We tend to remember turning point years all throughout our life, don't we?
For me, if someone would ask me what were some memorable years in my life, so far, I would think 1987, 1993, 1995, 2000, 2006, 2011, and 2014.
During those  years some very significant events happened in my life.
2014 was a very difficult year for me. But also a turning point.
Handling losses
Losing those we love is the sad side of life.
Life is not always about getting, it's also about losing.
Whether we like it or not.
But it's how we react to those losses and what we learn from them that will make us a better person. Meaning that's how we grow.
I'm not going to go  much into intimate details here, because this is just a blog post.  For more intimate details, you're going to need to read my upcoming book, sometimes mid-2015.  That's the plan.
This year, I've lost both my mother, and my four legged child, my cat Sophie of 14 years (she died 19 days before her 14th birthday). N
Now for those who don't have pet, on don't care so much about them, you may not understand, but for those who do, I know that you do understand.
Since I don't have anyone in my life, relationship wise (willingly) at this point, and no children either (human ones), I think I wouldn't be exaggerating to say that with those two loses I've lost my world.
Yes, I've lost my world as it was before I lose them.
The reason why I haven't written an article about my mother or my cat, yet, is very simple; I just CANNOT do this at this point. But I will when the time is right.
I've known that my mother was on borrowed time since she was diagnosed with Alzheimer late 2006, and my real grieving for her started late 2009 into 2010, when I had already lost her.  However, it doesn't mean that I got used to the fact that she is now really gone, physically as well.
I don't care, how old you are, when both your parents are gone, you feel like an orphan.  The orphan that you actually are at that point. No matter what.
Earlier this year, on March 6th to be exact, I've learned that Sophie (my cat) had a malignant tumor.  I was told that she had weeks to live, but with all the care, and prayers that this little rascal received, we managed to turn weeks into months. But on August 29th, she gave up.
At that point I locked myself in my bedroom for 3 days with a bag of popcorn and a bottle of liquor, which didn't do its job at all. Meaning, I wasn't a bit drunk whatsoever.
My friend Donna, told me that because my body was in such shock and shamble, even alcohol didn't work on me at that point.
Personal Development was a Huge Help Handling my Challenges
I can honestly say that the main reason why I didn't totally lost it after months of stress and anguish that this year brought on to me since March, was because of personal development.
My personal development knowledge and training has been key in keeping me together during all these past months of otherwise hell.
Yes, I cried a lot. Every single day, for that matter (still do), and I prayed a lot too, but my insights did help me keeping myself in one piece.
That's why I can only encourage you to find out more about personal development.
If you want to give yourself a meaningful gift this Christmas season, may be consulting a coach that could help you with your life, could be the best thing you could do for yourself.
I don't know, just saying.
As I'm writing these words, I am actually helping a couple of people whose lives have been in shamble for a very long time now, and where emotions have been and still are in total control of their lives.
Lately, I've realized how much people need help.
But I totally understand that, because I have been there.
it's just that I have finally managed to be way more in control of my life, and my emotions.
Does that mean that this year was a breeze for me?
Oh gosh, no. But I still remained in control.
No need for doctors, pills or antidepressants.
All I needed was that bottle of alcohol to numb the fresh wound, but I'm way too much in control to even let that become a habit (smile).
I considered myself lucky to know some things that have helped me keep myself in check, and no matter how much grieving I went through and still going through, I'm not lost in the dark.
As a matter of fact, I'm helping people who don't even know how fortunate they are.
Big Plans for 2015
When your life changes as drastically as mine did this year, you definitely start looking at your life and start asking questions such as, what keeps me doing what I've been doing these past few years?
Well, I know what kept me put these past few years, but right now, I have nothing, no reason at all to stay where I am.
At this point, I can actually pack and go anywhere I see fit.  And that's what I'm going to do.  I decided to take a whole sabbatical year in Europe.
No, it's not going to be France, even though, sure I'll be going to France, probably next summer, but the target that I set for myself to settle in for a year, is Italy.  In Rome, to be exact.
For me it's actually also a spiritual trip, because Rome was one of the cities where my parents spent their honeymoon as they toured parts of Italy.
People say that Rome is full of the spirits of old times, for me it will be double dosed.
For me, this is a spiritual full-circle type thing.  Maybe not something everyone would understand, but certainly something that has meaning to me.
Change is Good
For sure, losing my mom and child wasn't good for me. It never will, but I know that they will never leave me.
As you can see, if you've been visiting my personal development blog in the past, the blog has got a new home, and that's also part of my new beginnings.
It will be much easier to travel with one blog, than with three, and gosh do I have some nice goals in store for you guys when it comes to the content that I will deliver in 2015.
So, stay tuned.
I hope you'll enjoy the change and the progression of things at my place.
I hope you also will be able to reflect on this past year of yours, and think about how you could make the next one better.
Let me know about your plans in the comment area below, or whatever you'd like to share as you reflected on my words here.