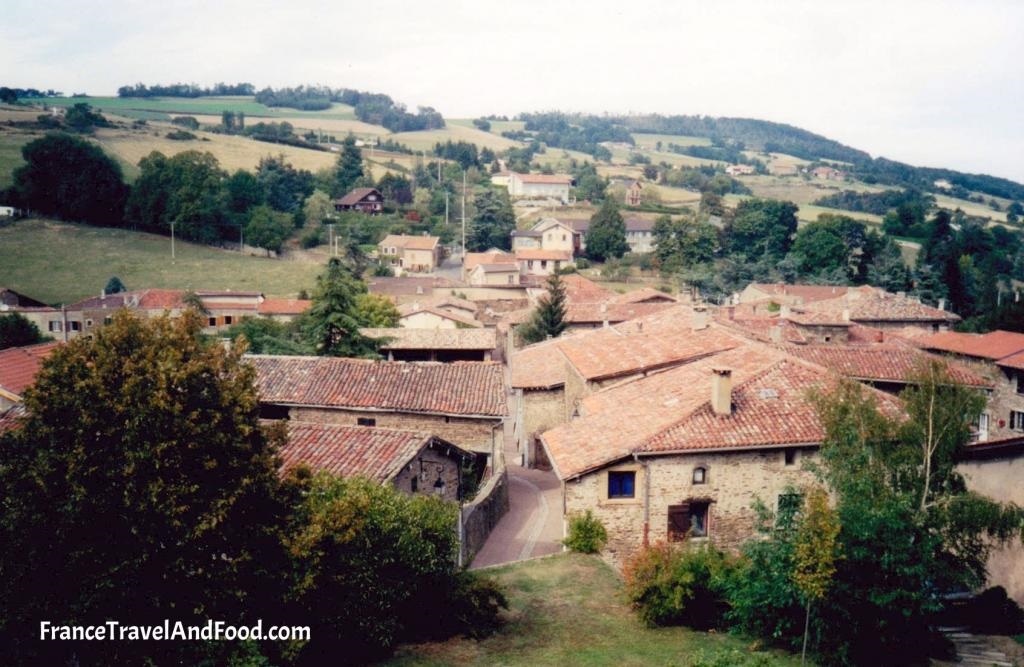 Interesting question wouldn't you think?  Or maybe not, you'll let me know.
One thing with me is that my brain keeps working 24/7 thinking about "what to write" because I do write a lot. And once in a while a thought comes up, and it becomes the headline of a blog post.
So, a questions that popped to my mind as I was doing something that had absolutely nothing to do with this was, what would I say I am more after 20 years in the US,  Am I more French or am I more American?

Do you want to take a guess?
I almost spent half of my life in both countries, but France is still beats it by just a few years now.   However, I'm sure that you know that's not so much the amount of extra years that counts, but which years we're talking about.
But for those who might wonder what it's like for someone to have divided their life in two different countries and cultures, one of origin and the other of adoption, so to speak, which one is stronger, or where and when one is stronger than the other?
So, in this fun summer post of this series, I thought I'd interview myself to give you both the questions and the answers of my feelings about the US and France.
After 20 years in the US, what language are you more comfortable speaking?
Well, after 20 years I'm still more comfortable speaking French.  Especially if I'm nervous.  I'm never nervous speaking French.  This, however, goes away when I write. I am totally comfortable writing in English. Probably why I love to write.
On the other hand, the French Grammar being so tough, and the fact that  I'm not writing French much anymore, except when I write to my mother's lawyer for family business, I have to be very careful.
After 20 years, what did you learn about both French and American people?
When I left France I have had it with French people and I was so ready to get away from them.  After 20 years in the US I learned that French people are not that bad after all.
Nobody's perfect.  People are people.  They are just influenced a whole lot by their culture, but that doesn't make them better or worse.
After 20 years, what food do you like better, American or French food?
Hum, that's a tough one…. Let me think…. Just kidding.
After 20 years, what do you miss most about France?
The food.
After 20 years, what would you say the biggest difference between the French and American culture Is?
French love their time off and take anywhere from 4 to 13+ weeks of vacation a year depending on what job they have.  My brother who works for the French police has close to 15 week of paid vacations. No wonder he was never tempted into coming here.
American work, work, work all the time. Don't even take time to eat and barely take their 2 week vacation if they are reminded of it.  This is what divides the two cultures probably the most to me.
I think that's why Americans took the French phrase "joie de vivre." That's where the quote was born.
After 20 years, in what language do you swear the most?
I can swear in both languages, but if I'm alone in my car, I tend to swear in French.
After 20 years, what language do you speak to your cat?
Since I got them I've been speaking to my cats in English, Spanish and French, depending on my mood and circumstances. Yes, my Sophie is a multilingual kitty.
After 20 years, are you living habits more French or more American?
After 20 years, my eating and overall living habits are more French.  Those early habits stick like 10 tons of super glue.
I eat at regular time.  I don't eat snacks.  I use very little air conditioning.  I open my blinds and windows.  I cook my own food.  I eat on my patio.  I don't drink sodas.  I hang my clothes outside at times… I'm sure there's more.
After 20 years, who are you more comfortable asking for direction, French or Americans?
Americans, no doubt.   They are overall friendlier when it comes to that.
After 20 years, who do you think has the most sense of humor, French or Americans?
The French.  French's sense of humor is way up there! I don't know of a culture making more fun of themselves.
After 20 years, who think the most of themselves, the French of the Americans?
Both.  These are two people who think they're the best.
After 20 years, who is more accepting of the other's language, French or Americans?
The French are way more accepting of the English language than the other way around. Americans don't like songs they can't understand. French don't care as long as it sounds good. That's why lot of British and American singers do fine in France and no French singers can be heard int he US.
After 20 years, who is easier to trust the first time you meet them?
An American friend of mine told me that Americans are great manipulators and that's why he told me that I was being naive a lot of times.
With the French it's more like what you see is what you get.  So, in a wide generality, it easier for me to trust or not trust a French person on the first meeting with them.  They are not going to give me the smile if they don't feel like it.
After 20 Years, where do you feel more comfortable, the US or France?
The US. As a matter of fact, when I return to France I feel a little funny. It's like French people can feel I haven't lived there for a while and they even try to speak English to me at airports and stuff.
This usually annoys the hell out of me, and then I become rude asking them why the heck they're trying to speak a bad English to a French person.  Not pretty.
Also, people don't care about what you do in the US. My mom noticed l that when she came here. One day she told me that here people don't look at you no matter what you're wearing or doing.  In France people would look at you if you'd do certain things that are a bit strange.
So here you have it… Here are my thoughts after 20 years in the US.
Let me know what you think.