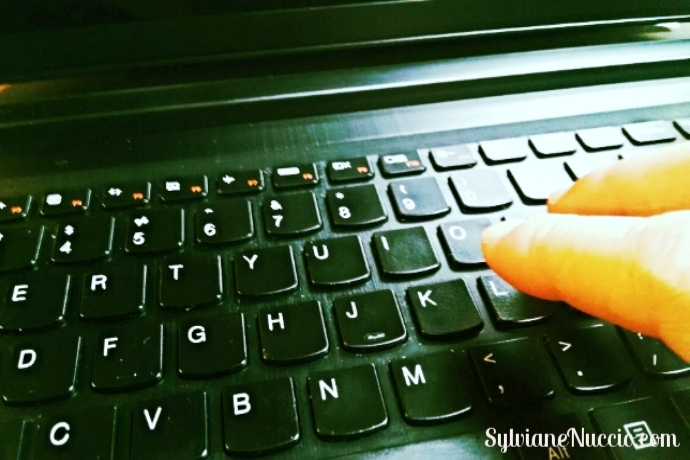 If you write in a clear, concise and easy way to understand, people will love you for it.
But to be able to write in a manner that people will want to read your blog post every time you publish one, it's going to take yet a little more than just that.
In this post, I'm going to discuss everything you need to know to be able to write the type of blog posts that people are yearning to read.
A Clear and Easy to Understand Approach
An author friend of mine once told me that every time he read my articles it was very hypnotizing and he wanted to keep reading. He talked about my writing being so clear and easy to understand, that it pushes you to keep reading.
Even though I would listen to compliments like that all day long, I'm not saying it to brag about myself.
I'm saying this to show you that I think I can help you with your writing whether you want to learn from me or want to me to write for you.
On the other hand, I know a few writers who are actually very tough to read. Even though they are professional writers, I feel like an idiot when I read them, because I can't even understand what I'm reading.
I'm sure you've come across some of such writers, haven't you?
You know who I'm talking about right? The type of writers that make you feel that you can barely understand the language you're reading in. Yes, that type of writer. They are out there.
And while they may have their niche of elite intellectuals that love them, they are not going to be your niche of potential buyers. Trust me.
As a business owner who blogs to attract his audience, if you make anyone feel that you are way up there, they'll leave your blog and check for the one that's going to be easier to read and more welcoming.
Now, that's not something you want to happen, do you?
William Zinsser, the author of the book On Writing Well said that the best way to make sure you are writing for all kind of public is to simplify your content to a max.
He also said this about Writers: "Clutter is the disease of American writing. We are a society strangling in unnecessary words, circular constructions, pompous frills and meaningless jargon."
To make your writing clearer and easier to understand, Zinsser's basic formula is edit, edit, edit and edit some more.
His advice is to chop off anything that's not needed (not vital for the context of your piece).
Basically, cut off any fluff words that are there just for the sake of being there, while not adding anything vital to the meaning of the article.
Here is an example:
Faced with such a variety of obstacles, the reader is at first a remarkable tenacious bird. He tends to blame himself. He obviously missed something, he thinks and he goes back over the mystifying sentence, or over the whole paragraph.
Can you find anything you could do without?
What about taking these out…
Faced with such a variety of obstacles, the reader is at first a remarkable tenacious bird. He tends to blame himself. He obviously missed something, he thinks and he goes back over the mystifying sentence, or over the whole paragraph.
The final cut could be…
Faced with these obstacles, the reader is at first a remarkable tenacious bird. He blames himself, obviously missing something, and goes back over the mystifying sentence, or over the whole paragraph.
As you can see here, no vital word has been taken off, but what has been taken off were useless words that only made the sentence heavier.
This is just a very short paragraph example, but if you have too many of these all throughout an 800-2,000 word blog post that's going to weigh down your writing tremendously and you are going to lose on effectiveness.
Now add to this a few jargons and out-there kind of words that barely anyone understands, and you've lost your reader for good.
You see, there is a huge difference between being a fancy writer for some elite audience, and a blogger trying to promote your business to the public at large.
So, keep in mind that you need to write in a simple and clear way to make sure that anyone can not only understand what you're saying, but want to read more about what you have to say.
However, no matter how efficient this is, being clear and concise is not enough. There are other aspects of writing that you need to include in your content. Some of which may surprise you.
Develop TRUE Empathy
The number one quality that you should develop in order to create blog posts that are going to bring you the type of traffic and business that you want is empathy.
Yes, empathy!
Not the type of empathy that you see most marketers employ by using selling techniques that are meant to remind the reader of his problem only to tell them that they have THE solution to their problem.
If this slick marketing tactic works to some extent, people are not stupid and I feel that anyone can see through it eventually.
Not to be mean, but there are some well-known online marketers using these tactics, and for having tried to get to know some of them, I can assure you that they are very disappointing when you do.
Don't be like them, for your own benefit.
If you manage not to fall into the trap of trying to con your message with fake empathy, but rather put yourself in the shoes of your reader and truly use your content to convey the message that you have a solution for them, then you have defeated those slick marketers who use people's feelings as marketing triggers, because you are real.
Do not see your reader as a faceless number, but rather as a real person with a specific problem, that you feel you can help them solve.
I can assure you that honesty always pays off in the end. If you are real to your audience, they'll feel it and they'll respond to your message accordingly.
But if you're not, the same rules apply.
Write as if you were Speaking to a Friend
Whatever you do, don't sound like a robot.
I have a few clients for whom I write corporation style blog posts, yet I use that conversational style, because I always keep in mind that no matter what type of blog I'm writing for, there is a real person on the other side of the computer screen, and they don't care on what type of blog they landed on.
What they care about is can this help me in any way?
Don't Confuse Copywriting and Blog Writing
When you write a sales letter, you write to convince someone to buy a product or a service. The sale is pretty much the motivator, even if you're doing your best to show real empathy.
However, when you write a blog post you write to inform and educate. Do not ever make a blog post sound like a sales letter.
While this tactic is much less common today, it used to be very common in a rather recent past.  And if you are new to blogging you might fall into this trap which won't serve you well.
Keep in mind that there is little chance that you are going to make a sale with a one-time reader. It's going to take time to build that relationship.
That's what your blog is for, so you can use it to build that relationship with your reader by giving them top-notch tips and advice while showing them your expertise in the matter.
This formula has worked and continues working for all the successful business bloggers out there.
Remember that if you use each of these tips each time you write a blog post, you're bound to get it done right. And when you do, your reader is bound to want to read your blog post every time.
Sylviane Nuccio