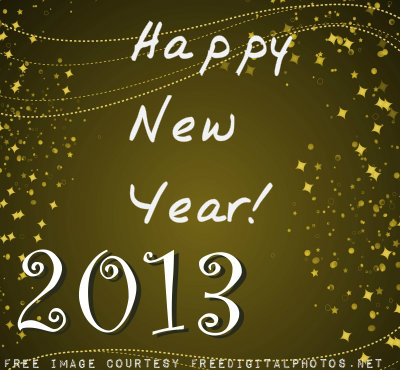 Well, this is my last post of the year! Yes, this is even the last day of the year, isn't  it?  It's been a fantastic blogging year for me and I've met the best people online I could have every dream this year 2012.
I'm not kidding. I really, really appreciate you guys and you mean a lot to me. I've learned from you, I've laughed with you and it can only get better in 2013!
On this last post of the year I wanted to try to write something a bit fun, a bit light, a bit unusual… a bit all that!  I wanted to write about the power of words, since all we do all week long is putting words on our blank digital pages or even in our videos.
Words Have Powerful Meanings
Words have powerful meanings, indeed. They can make someone laugh, they can make someone cry, they can make some angry, mad, anxious, happy, doubtful, etc.
Words can also convey feelings as we read or hear them.  For us bloggers, depending on our choice of words we can make someone want to read what we write or want to go away and click out from our post in an instant.  It really all depends on your choice of words.
It's also interesting to know that some words have the power of pull people while others don't.  Some words smooth things out while others don't.  So, would you like to know more about such words?  If yes, keep reading.
Use Soft Words Versus Hard Words
For example, in most languages the words mom and dad is used versus the words mother and father if the person wants to convey a softer and nicer feeling.
At least, I know for sure that in English, French and Spanish, if I say how is your mom doing? I sound softer and friendlier to the person I'm speaking to than if I say, how is your mother doing?  That's why, subconsciously, most people would use the word "mom" in such case.
When we speak to children we often use soft words such as honey, sweety, bunny, and more.  The French language has a whole menagerie of such words that we use even on children we don't know, if we happen to speak to them.  We use them because they are soft words that appeal and reassure children.  To this day, I remember who used such words with me when I was little in my family and neighborhood.  Those words are important and they are powerful.
Use Words that are Proven to Sell
Advertisers, publicists and even Internet marketers know very well that there are words that sell while others don't.  Here are some words that are proven to sell…
Easy
Guaranteed
Discover
Free
Quickly
Money
Safe
Health
Benefit
Results
Fun
Proven
Yes
You
Those are just a few of them, but there are known words that sell because they represent something pleasant, good, and that we like and want.
The word YOU is said to be the most powerful word in the English language. This is the reason why when you are writing a post or article you should always use the word "you".
Do you want proof?
If I'd said, "this is the reason why when we are writing a post or article we should always use the word "you".  Would that appeal to you much?
Well, maybe, maybe not, but I wouldn't take chances, because I know that if I use the word "you" it will speak much better to YOU!
When I'm using the word "you", I'm talking to you. No one else. And no one cares that you address anyone else but them.  I want you to speak to "me" when I read your post, therefore, use the word YOU!
Avoid Using Words that don't Sell
On the other hand, you have the words that don't sell. Rather, such words repulse the potential buyer because they represent effort, difficulty and what we don't like and don't want. Some of them are…
Difficult
Obligation
Buy
Sell
Decision
Cost
Hard
Contract
Liability
Depending
Pay
If you are a blogger, an article marketer, or anything online, you would be better off not to use such words very often. The less you use them, the better.
Let's take the word decision for example. Why is the word "decision" a negative word in people's brain?  It's because the word decision involves dilemma, efforts, having to choose, having to think hard, and being pressured in some way.  This is all bad stuff that no one wants to deal with.  If not consciously, certainly subconsciously.
This is why such a seemingly innocent word such as "decision" carries with it lots of negative feelings that don't attract but repulse a potential buyer.   Stay away from such word in your ads and other promotional items.
Now, you may say why the word buy is a negative word, when people like to buy? Well, yes, people may like to buy, but they don't like to be sold, and when you are using the word "buy" you are basically selling them.  Do not tell people to "buy", but rather, tell them how good your product will make them feel.
Translate Good Feelings with your Words
Yes, words are powerful and the choice of words you are making can make a great deal of difference.  As a freelance writer I am always aware and conscious of that, because my articles have to sold my clients and I'd better know what words makes "them" look best in an article they paid me for.
While words can translate good feelings they can also translate no feelings or negative feelings.  It's all in your choice of words.
When I was a teenager I use to rewrite my mom's post cards all the time because I thought she wrote so plain and boring.  Since she knew that, she would always write a sentence or two and ask me to make it "sound better"; which I did, just by using more interesting and appealing words.
No matter what you're into you can use such tips in your everyday life, even if you don't write.  You can be more careful about the words that you choose to speak to your boss, your clients, your customers, your wife, or your husband.  You might not be aware of it, but no matter what we do we are selling or promoting something (yes, I used we in purpose here).
Each time you speak to your boss you're selling him or her how good of an employee you are.  Each time you are speaking to your spouse, you are promoting peace an agreement as much as possible (unless you want to help grow the divorce rate list).  When you speak to your clients/customers you want them to like you and come back to your store, blog, site…  You are selling them as you're saying "hello".
When you talk to those people, make sure you remember the power of words and choose them as carefully as possible.  If you do, you will get better results.
Whether we write them or speak them, words are powerful and we must choose the ones that works best for us.
So, your turn now. Do you know about attractive words that have worked for you? What do you have to say about words?
Very Happy New Year to all of you!