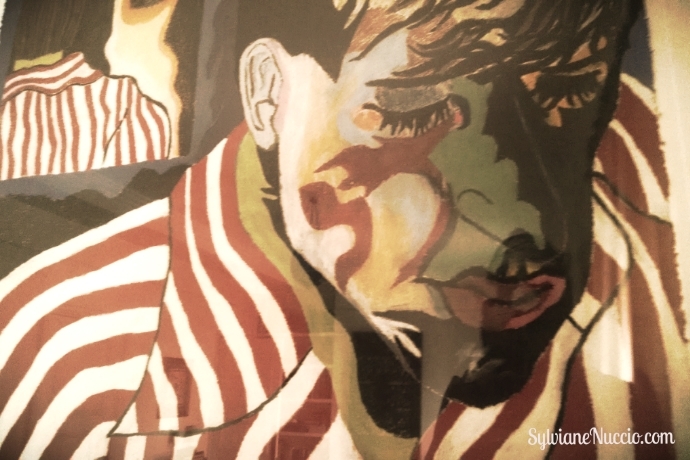 Many people that I have known throughout my life, and many others who have reached out to me for help, have been affected by a wide spread issue that exists the world over.
The issue they are suffering from is low self-esteem.
I was (and still working at it myself) a sufferer of low self-esteem for a very long time.
Low self- esteem can be very sneaky.
It's not something palpable. It's not always something that you can clearly see or notice. It's something that shows its ugly head in almost every action you take throughout the day without making much noise at all.
It so quiet that you; yes, you don't even notice.
We tend to carry on and live a somewhat decent life, or at least what we think to be a decent life anyway, while suffering from low self-esteem.
But the truth is that low self-esteem will prevent you from achieving two very important things in life.
Want to take a guess?
Slow self-esteem will prevent you from being truly happy, and truly successful.
Why?
Because true happiness and success are directly attached to a healthy level of self-esteem.
Now when I say success, don't get me wrong here, I'm not the kind of person who thinks that in order to be successful you have to be a lawyer or a doctor, or even be rich. You could be any of those and not be successful.
Success in my book is simply achieving what you want to achieve and do what you want to do.
Just like your light bulb needs a healthy level of electricity to be able to shade light, you need a healthy level of self-esteem to be able to shade light in your life and on the world.
But before we go more into details about this, let's see what the cause of low self-esteem really is to start with?
What are the Causes of Low Self Esteem?
No baby was born with low self-esteem.
Nothing in the universe; the sun, the moon, the rivers, the mountains, the oceans, the trees or animals could ever be a factor of your low self-esteem.
Quite the opposite.
Everything that surrounds us in this universe could only build up our self-esteem, if we only paid attention to it just a few minutes a day.  That's called mediation.
The only thing that could ever induce low self-esteem in you and me is simply another human being.
All it takes is one person.
One single person is enough to create some negative data in our mind to induce low self-esteem.
At times it could be more than one person, and as per the law of attraction and the way it relates to our subconscious programming it's often the case.
What I mean is that if early on in your life, someone was the instigator of your lack of self-esteem, you've probably attracted many more people throughout your life that emphasized this negative feeling in you.
I used to suffer from low self-esteem, all because of a 4 year old little girl.
She started bullying me on my first year of school, and not only it attracted more bullies for the rest of my schooling years, but it programmed my subconscious mind (because I was so young) in such a way that I developed what I call "a chronic low self-esteem state" without ever being fully aware of it, like most people who suffer from such.
Bellow in this post I'm going to give you some tips to pin point the source of your low self-esteem, but first let's see why it's important that you do.
The Serious and Hidden Side Effects of Low Self Esteem
Low self-esteem is a real devil in disguise, because most people suffering from it, don't ever really become aware that they do have a case of low self-esteem.
All the signs are there showing their ugly faces, but it's hidden from you under its many disguises. We become totally blind and deaf to the hidden side effects of low self-esteem.
Now what are some of those hidden side effects of low self-esteem?
Here are just a few…
Bad relationships
Attracting dominant partners
Low pay jobs
Being an employee for the rest of your life
Higher rate of failure in business endeavors
Failure to start a business even if you have all the talents and skills you need
Lack of decision making
Being victim of bullying
Aggressiveness
Jealousy
Depression
Resentment
And the list goes on…
Low self-esteem could be the bringer of any of such negative feelings and situations.
The reason most people don't see it, it's because of that. They are hidden behind those behaviors which is what people really see, but more times than not, such behaviors exist because of one specific source, called low self-esteem.
What do you Need to do if you Suffer from Low Self Esteem?
If you are suffering from low self-esteem, the first thing I would encourage you do it is trying to figure out what is the source of it.
Don't let it be part of your DNA. It's not.
If you are really serious about getting your life together, it's time to recognize what's holding you back, and what you need to do to step forward.
Just knowing the very reason or reasons why you even have a low self-esteem, and that it was created by one thing and one thing only; namely another human being, is a great start, but being able to exactly pin point who that person is or who those people are, as well as how it started to "spread" (so to speak) in your life, it's going to be the beginning of your healing.
At times, we need to use our good old conscious reasoning to help us repair some damaging subconscious programming.
Some are tougher than others, but I find that detecting the very source of my client's low self-esteem issues, looking at it in the eye for what it is, and helping them to consciously realize that it was caused by other individuals that didn't even know what they were doing, is a very good start to heal from low self-esteem.
Then we can start pin-pointing all the areas of life that their lack of self-esteem has spread to.
You see, I see these types of mind issues like a disease.
Cancer for example, may start in one specific part of your body, but eventually if ignored or untreated, it will spread all over your body.
It's the same thing with lack of self-esteem.
It probably started somewhere in your life, and as you grew older, as the years went by, it spread in many areas of your life.
At first it was just a fear to speak out maybe, but then as you grew older it affected your schooling, your career, your choice in partners, etc. Before you knew it, it has affected your whole entire life.
Ending Words
Low self esteem is serious stuff, guys, and it's kept you back. It's keeping you away from fully achieving success and true happiness.
So it's up to you, to take action now, and start getting rid of low self-esteem.