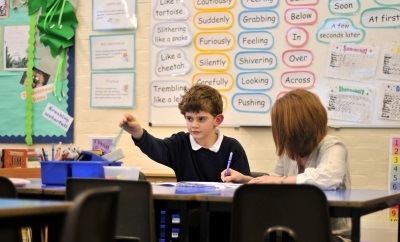 Many of my posts on this blog are inspired by discussions I have with clients or friends.  The idea of this post came from a discussion I had with a friend last week.
As he was asking me why he made all the mistakes he made throughout his life I said; "well, most of us had no clue. We don't know what we don't known, and personal development is surely not taught in schools."
When I said that, he said: "yes, you're right, but why is that?" That's when I had a light bulb flashing in my head and I knew I had a post there.
Good question!
Why is personal development not taught in schools and what are children missing because of it?  Would we be better prepared in life if personal development was taught in schools?
Let's go back in school time, and then let's analyze why personal development is not taught in school. I have my personal ideas about that, but you can share your own after you've read this post.
NOTE: Please, understand that I'm not bashing teachers here. I know that there're are some exceptional ones here and there, but for the most part, they can only follow the system there're in or what they know themselves. At times it can be wonderful, but at times it can be quite dramatic.
The Schools of the Old Days
Nowadays, at times, you hear a teacher scandal here and then, and people are all chocked and everything.  But frankly, either they have amnesia or there're very young.  If you are anywhere from 40 years old and up, I'm sure you know how school teachers used to be.  Don't you?
I mean some of my teachers were pretty bad, but they were even worse when my mother was in school.
Back then, teachers were allows to yell, humiliate, and hit their students.  And at times it even went haywire. I have an uncle who is now around 60 years old who had a teacher who used to hold misbehaving students by the feet in a stair case. How would you react if your child was treated like that in school today, no matter what he did wrong? Well, this was "allowed" back then.
Up until the early 1980's teachers were not in any trouble if they hit a child on the hands with a ruler (which is pure torture), slapped them in the face, or spanked them publicly.  All that was allowed, in Europe and in the US.
While none of my teachers ever touched me because my mother would always make it very clear that if they touched a single hair of my head they'll be in big trouble, there were no rules that prevented them to mistreat children's whose parents were not as scary as my mother.
No doubt that back then, not only personal development wasn't taught in schools, but it's obvious that those working in such schools needed personal development themselves.
Schools are just like any other institutions; they are managed by people who are far from perfect and who are there to do their job and go home once they're done. They have a program and a schedule to follow, and such program doesn't include much of anything that has to do with the spiritual development of the mind, or even practical success tips.
Sad? Yes.  But true.
This type of things wasn't and still is not in school programs, and I'm afraid it will be that way for a very long time if you ask me.  So don't count on school to teach your kids anything else more than the basics.
Here are Five Vital Success Tips that your Child won't Learn in School…
School won't Teach your Child – Don't' Compare Yourself to Others
Actually some teachers will and have taught children the other way around. They'll say things like, look at "Jane Doe how well she did!" or "Why aren't you like Joe Moe?" They will pick the student they favor to do certain tasks, based on they own personal preferences and judgment.
I've seen people being compared in school, more than anywhere else I've been as an adult.
Don't compare me to Jane or Joe, compare my own progress to ME. How far did I go since the beginning of the year? How can you help me to get where I want?
Comparing a child to another is not helping them for their adult life, because comparing yourself to someone else can create inadequacy or even jealousy.
This is not personal development teaching by any mean.
School won't Teach your Child – Setting Goals
Were you taught how to set goals in school?
If you were, then you are one of the few fortunate ones.  I have never even heard the term goal in school, and if I did it had nothing to do with creating goals for success, whether they were short term goals or long term goals.
As a matter of fact, I had no goal for the longest time. I knew absolutely nothing about goals. Not something I've ever heard around me in my younger days, and certainly not in school.
Something as important as setting goals should be taught in schools to help children plan for what they want in life, rather than let life plan for them by just "happening" to them.
The earlier we learn about goals, the better we will be at making them.  Having goals is such an important thing that we should learn it in school.
School won't Teach your Child – Visualize your Results
Well, it goes without saying that if the school system hasn't taught you to set goals, they haven't taught you to visualize such goals as if they had already happened. I only wish I had learned that in school. Boy how great would that have been?
Imagine if school teachers started teaching children in class that they can visualize that specific good grade to actually pass that test and actually GET that specific grade?  Not only would they make students study harder, better and smarter, but they could greatly improve the level of a whole school.
I haven't gone to school in this country, but I have had discussions with college kids who have told me how some entire schools are failing children badly. The grades are as low as they could be.
Imagine what they could accomplish with personal development.
School won't Teach your Child – Your Attitude Creates your Reality
I can only imagine if I had been fortunate enough to have learned that in school.  Well, that sure wasn't in the program, and my bet is that it's still not.
There is no discussion in school about cause and effect, and how such cause and effect can affect one's life.  In other words, anything that has to do with the law of attraction is simply not a subject taught in schools.
If it was, however, it could help children understand that they are responsible for their own success or the lack of it.
At a young age children could start learning and taking on the habit of getting into the right frame of mind. They would learn to adjust their attitude to be better achievers and happier young beings. They would be better equipped to be more successful and more balanced adults.
If this side of personal development was taught in schools, it could make up for lack of this type of teaching at home.
School won't Teach your Child – The 80/20 Rule
Now, we sure learn lots of rules in school, but that one is not on the program. It certainly wasn't when I was in school. Never heard of that rule until many years after I left school.
The 80/20 rule also called Pareto Principle or the Law of the Vital Few, means that about 80% of your results come from 20% of what you put in. Your best productivity comes from about 20% of your most focus work.  If you have a business probably 80% of your sales come from 20% of your most loyal customers.
If we were taught this rule in school we could learn at an early age to focus on those 20% more and less on what's basically useless, time consuming tasks.  This could teach you kids how to be more productive and more successful.
Learning about the 80/20 rule could have a huge impact on student success in school and long after they leave school.
Why is Personal Development No Taught in School?
I'm sure that not everyone will agree with me on that one, but I think that the reason why personal development is not taught in school is that school is nothing more than a system within the system.
I'm not the first one saying this either.  I think that if schools taught too much of free, smart and productive thinking from an earlier, while it will be a good thing for the student, the system itself would have less control over its subjects.
Let's face it, whether we are or think we are in a free country, we are always under some type of control that wants us to think and act a certain way. If you are not sure about what I meant here watch the movie documentary Thrive and you'll see my point.
Thankfully, a lot has changed over the years, and what teachers were allowed to do years ago is no longer permitted.  Then you also have that exceptional teacher here and there that will teach you some very important life lessons.  But we have not yet arrived at a point where personal development will be part of a school program.
Because of this, as parents, it's very important to teach your children all the things that they will never learn there, no matter how far they go in the school system.
Please, leave your comments below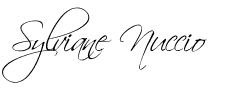 I hope you enjoyed this post, and will start applying those tips now. Please, let me know what you think and add your thoughts down below in the comments.
If you found this information valuable and would like to share it, you should add the RSS feed of this blog to the social media sharing platform of your choice.
The feed is https://www.sylvianenuccio.com/feed/
Don't forget to add "via @LifeCoachingPro" to tweet, so I can thank you.