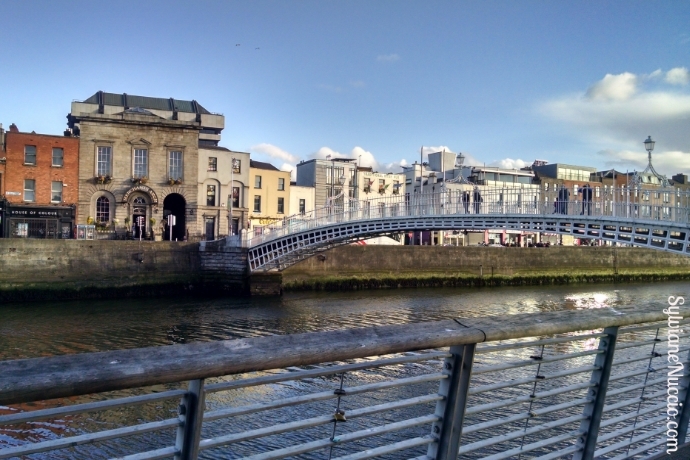 What story have you been telling to yourself all these years?
Do you know that the story that you've been telling to yourself is the story that unfolds before you very eyes?
I haven't always known that, but if I had, my life would have been different in many regards.
If the majority of people only started to understand this, there is no way that they'll intentionally keep doing what they are doing.
The major problem I see though, is that people have no idea that this is what's happening to them.
Looking back at my childhood, with the knowledge I've acquired at this point, I can't help thinking about my mother.
I can recall every single thing she used to say all the time, and how it just happened to be in her life sooner or later.
It was true for both the positive as well as the negative events in her life.
You see, the law of attraction makes no distinction.
The law of attraction doesn't care if you are good, bad or indifferent.
If you jump off from a cliff, does the law of gravity won't hold up if you're a good person, now will it?
Well, it's the same thing with all laws of this universe, and the law of attraction included.
God will Reward me if I'm Good Right?
Do all bad people pay for what they do?
Do all good people have a great life?
My mother was THE most giving person I've ever met on this planet, yet she died from the most horrible diseases that eats up your brain until you don't recognize yourself, also called as Alzheimer.
On the other hand, I know of one person who is a crook, a liar, violent, and even a smoker to top it all, and yet he's perfectly fine and healthy, even making more money now than he had been in a long while, because he used to be wealthy in the past and his subconscious wealthy mind just caught back with him, as it's usually the case with the subconscious mind.
Some good people don't end up so great, while some rotten ones live and die in bliss.
Do you have a conflict here?
I mean, if all you do is believe in God without any other understanding of your environment, then you should hit yourself against the walls in confusion, don't you?
I know for me, if all I understood today is that "there is a God punishing bad people and rewarding good ones" I would be quite confused to say the least.
Please, let me know what you think about that in your comments, but before you do, keep reading.
God Gives you Choices
As long as we are alive and breathing, God gives us choices.
That's why you could go any direction you wanted and you would be getting the results that you have sown.
The truth of the matter is that there are universal laws that work for any human being, no matter where they are located on this planet and no matter who they call "God."
That's why the law of attraction works for everyone and anyone, no matter what.
The same way that the law of gravity is the same for everyone and anyone. Or the fact that if you eat something poisonous it will affect your body whomever you are, regardless of the fact that you're good, bad or else.
You are Making your Own Life Story
At the end of the day, it all comes down to the story you've been telling yourself.
What story have you been telling yourself?
Think about it for a few minutes and tell me that it doesn't match your life right now, or ever.
If you are honest with yourself, I'm pretty sure that you would admit that what you've been telling to yourself over and over every day, week, month and year, has shaped your life and made it what it is today.
Granted, there is that subconscious mind factor that comes into play, but as I've written many times before, there are tools and your own conscious mind that you can use to reprogram your subconscious mind.
It's possible.
I've done it, and you can do it too.
So what is your story?
The story you've been telling yourself translates in the quality of your life, or the lack thereof.
Any time I want to test the law of attraction, it's very easy for me, all I have to do is look at my past and even at my close family's past, and it becomes so obvious to me.
Every corner I'd look, I would see evidenced of the law of attraction, and I'm no longer surprised or asking myself questions about the results that I've gotten in the past.
I've only gotten what I had been attracting according to the story I was telling myself all the time.
If you keep telling yourself the story of being unlucky, you will
If you keep telling yourself the story of being broke, you will
If you keep telling yourself the story of being unhealthy, you will
If you keep relieving all your bad experiences, you will keep on getting negative experiences
You will, because it's law.
Once you get that, you've already made a gigantic step towards recovery.  Some people never even get to that point, you know.
But the next question you're probably asking is how do I change my story?
You may even wonder if it's at all possible to do so.
Relax, and keep reading, because, yes, it's possible to change your story and get different results. Good, positive results from this day forward.
How to Rewrite Your Story
Frist off, I want to let you know, that if you are serious at rewriting your story, but feel like you could use some help in order to do so, I can help.
I'm only an email away, and I give a free introductory consultation to anyone that thinks enough of themselves to give me 30 minutes of their time.
Why coaching is always better than applying the advice on a blog post?
Well, it's the same as reading a recipe and making the dish, or having it cooked for you in a restaurant.
You may or may not be successful at cooking your dish depending on several different factors:
Do you have all the ingredients you need?
Do you have a scale to measure the ingredients?
Do you have a good working oven or stove?
Will you follow the recipe exactly as it's given to you?
Will you put the time an effort?
Will you not forget your dish in the over and burn it?
You get my point here, don't you?
It's pretty much the same thing with a success recipe on a blog post and you following it or not.
So, if you get that, here is my recipe to help you rewrite your story.
1 – Become Aware
You can't fix what you can't see.
This might sound very basic to you, but the number one reason why most people don't repair their broken life is because they are not even aware it's broken.
By that I mean that whatever situation they're in, as bad as it may be, they don't believe that they can do anything about it, and most of all they don't believe that they are responsible for it in any way.
Well, I've got some news for you.
Whether you know it or not, you are greatly responsible for the life that you are living right now.
But that's good news, because if you are responsible it means that you can fix it.
2 – Be Open Minded
Being open minded is a MUST for anyone who wants to change his or her life.
Nothing will change if you're not open minded to start with.
3 – Be Willing to Take Responsibility
Here again, there's no hope of any change happening at all, if you don't accept responsibilities even if what has happened to you happened by default.
Accept that you are the one that has the power to change such default just like a computer programmer has the power to change the default programming of a computer.
4 – Write down your New Story
Write down your new story.
For example, you could write down where, what, and how you want to be in 5 years from now.
Write it down with as many details as you can think off. Add details as they come to mind.
5 – Meditate
Use meditation tools or meditate on your own, each day for about 15 minutes at about the same time.
Use this meditation to raise your vibrations, and fill yourself with positive thoughts and emotions.
6 – Whatch your thoughts on an Hourly Basis
Get into the habit of watching your thoughts and let go of negative ones, but without forcing them, just release them.
Let them go, softly and calmly.
7 – Subscribe to my eCourse for More Details
For any questions and comments, please, use the comment area below!