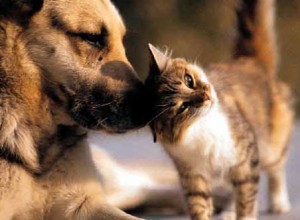 Have you ever found yourself in front of someone you had never met before, and had that uneasy feeling that you couldn't explain?  Some people just rub us the wrong way, while we can't explain it.
Have you ever wonder why?
In this post I am going to explain why some people rub you the wrong way and what you can do about it.
What do we Feel when Someone Rubs us the Wrong Way?
How do you feel when someone rubs you the wrong way?  Most likely, when you are faced with someone who is rubbing you the wrong way you have an uneasy feeling.  In order to be the recipient of such feeling you do not even need to either speak or touch that person at all.  All it takes is to be in the vicinity of that person, and it's enough to trigger the negative vibes.
We all have been faced with such feelings at one point or another.   Why in the world would you feel anything "negative" in the presence of another human being that you do not know, and who hasn't done anything good or bad to you?  The answer is in the vibrations.
Do you Have to See it to Believe it?
As humans, we are raised and taught for the most part to understand MOSTLY the physical world in which we live in.  On the other hand, our none-physical or invisible world is not only very much misunderstood, but forsaken all together.  Yes, sadly, it's as if it didn't even existed for most people, and that's what creates a lot of confusions about anything related to the unseen.
For example, there are high frequency sounds that you can't hear, but does it mean that they don't exist?  Well, if you have any doubt, watch your dog.  Now, you might believe that such "sounds" exist because you have been told or maybe witnessed the fact that dogs and many other animals can hear frequencies that the human ear can't.
However, if we didn't have dogs to prove to us that there are high frequency sounds that are totally none-existent for us, since we can't hear them, would you believe it?  Maybe, maybe not.  The point is that it's NOT because we CAN see, or hear something or even being able to prove that it exists, that it doesn't.  High and low frequencies that the human ear cannot hear do exist.
You Can't See Vibrations, But they Do Exist
We certainly can't see vibrations, but they do exist.  When you find yourself in the presence of someone you don't even know and feel uneasy, even totally uncomfortable, it's because your brain is receiving the vibrations from that person.  When such vibrations are not a match with yours, you feel that the individual in your presence is rubbing you the wrong way.
Some people are more sensitive to vibrations than others or may even be more sensitive to some type of vibrations than others as well.  Over the years, I have become very sensitive to vibrations that emanates from other people, and to me it's both a tell-tell sign of what they are sending out, but also what I am sending back to them.  Let me explain…
Receiving Negative Vibrations
As I explain in my giveaway eBook 13 Steps To Attract Success, our brain is a broadcasting device.  Just like a radio, our brain is able to broadcast energy as well as receive it.  One type of such energy is vibrations which are sent from one brain to other brains.  We can't see, hear or smell them, but we can feel them.  Vibrations translate to "good" or "bad", "comfortable" or "uncomfortable", at "peace" or "nervous" type of feelings.  Such feelings are the result of what you are receiving from that stranger in front of you and what you are sending back to them.
Let me give you my personal experience-story with negative vibrations
During most of my schooling years I have been bullied by jealous girls who were dying with envy.  I'm not saying this to brag, far from it.  I was the only kid in my schools whose father had died prematurely, so any smart kid would have not been jealous of me (you would think).  But kids don't think that way.
The reason why they were jealous is that I was just one of the tallest, best dressed and most spoiled kids in the whole class.  On top of that, I was rather a pretty girl too (even though I didn't think I was back then).  That's all you need to be totally hated by your peers when you are a girl between the ages of 4 and 16.  Some girls have tried to torn my clothes apart, scratch my hands and face, kick me in the butt, legs and ankles, and made fun of me in every way possible.  Bullying didn't even have a name back then, either.
What am I telling all that?  Well, because of that early experience with jealousy I can pick up a jealous vibe faster than you can say "boo".  My brain is so used to this signal, which I have dealt with for years on hand, starting at a very young age, that it sends me perfect radars.  Once I get the vibes of jealousy, even to this day, I find it very hard to deal with.  My subconscious mind tends to send me 20-30 years back in history and I always want to panic.
However, my more mature and educated self of today, knows better.  Once the bad vibrations have made themselves known and the "panic attack" has passed, I know it's time to take control.  When I come across that jealous (usually female) vibes it's up to me to change it.
How Can you Switch Your Vibrations?
The only way you can switch from a bad vibe to a good vibe is by taking control of what you are sending out.  Granted, you can't get into other people's brain and change their vibrations, but you can work on yours which will affect theirs.
If you are like me, when you are receiving negative vibrations you are in a state of panic.  It's not getting out a house on fire kind of panic, but it is, nonetheless, a form of panic because fear is involved.  Why fear? Because when our brain is receiving vibrations that it translates as negative, it's because our subconscious is feeling threatened.  In my case, a jealousy vibration will make me feel threatened and if I don't watch my reaction I would find myself on the defensive.  However, I certainly can consciously change that.  But how?
When you receive negative vibrations, the first step you need to take is to acknowledge it.  Do not try to tell yourself, it's just me or ignore it.  If you feel it, then it's there, no matter how you want to call it.  The point here is to NOT let it affect YOUR own vibrations.  When you feel that you are receiving negative vibrations from someone, react by sending positive ones. (I am not talking in a case where you would feel in physical danger).  The best way to take on negative vibes from another person is by visualizing positive energy.
The best way to do this  is by visualizing a blanket of white light and wrap the person who rubs you the wrong way with it.  Every time you see the individual that rubs you the wrong way, see that light of good energy around them.  This action will trigger the energy that you are sending out in a positive way and eventually the other person will receive this positive vibe.  As you do this, try to smile. Smiling has a very calming and positive effect on the vibrations that you are sending out and it affects the recipient of such vibrations as well.
Do this every time that you are facing the person who you feel is rubbing you the wrong way and you will see a tremendous switch in their behavior as well as yours.  They may never know what happened, but as long as one of the two knows how to take control and is aware of what's happening, the situation can only get better.
This is a simple way that really works for me to switch from a negative vibe to a positive one.  That's how I have turned around situations when people have rubbed me the wrong way.  The secret to make this work is belief and action.
You turn now! Did you ever felt that some people rubbed you the wrong way? What did you do about it?