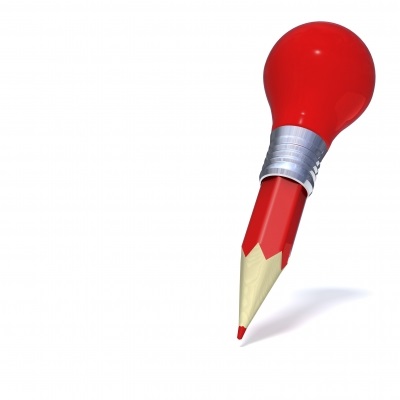 No, this is not the title of my upcoming writing tutorial, but it's still worth a read!
No matter how many new cool tools come out, and how much people like to watch videos or even enjoy looking at infographic; written content creation will always be needed for a very, very long time. And that's a good thing I might add, since it's the type of content that I'm the best at.
Today, I had the idea of writing an ultimate written content creation guide for those of you who'd love to know the basis to start creating great written content in order to get noticed.
Writing may take work, but it's all about how you go about it that will make it tougher or smoother. I don't know about you, but I'd rather go for the smooth option.
So, without further ado, let start…
Rules # 1 – Understand the Differences between Mediocre Content and Good Content
For the most part, good content comes from two sources; knowledge and research.  Either you have a lot of knowledge about your niche or topic (and we know that knowledge can also run out at times), or you have to do a lot of research to polish your knowledge and add to it.
Good content, usually teaches the reader how to do something or inform them about something. The more you will have to post on your blog, the harder it will  be to keep up with it, because it takes time to really dig out some new or worthy information and putting them on paper, or own your screen.
–        Good content is well thought out, researched, studied, analyzed and edited over and over.
–        Mediocre content is written on the split moment, while hoping it will be good enough.
Rule #2 – Always Choose Quality over Quantity
How many times have you heard that in order to attract more traffic you should post every day on your blog? Are you one of those who took this advice to heart, and started posting on your blog like a mad person each day?
How did that go for you?  Are you able to write blasting content each day?
My guess is that the answer is no. Believe me, I've read some of those blogs where they post every day, and if you ask me, I can tell that they post every day. Not a good sign, and not a good content creation strategy at all.
Quality and quantity are two very different things.
If you feel obligated to post every single day, chances are that your posts won't be of high quality every time, because you simply won't have enough time to do all the necessary research to do so. And I'm not even talking about the fact that you're not giving enough time to your readers to discover you post before you're on the next one.
Everything will suffer if you post daily, your content, your interaction with your readers, and YOU. Even your false impression that at least Google will notice is wrong, because, Google is also looking for quality over quantity.
And what about your comments? If you had as much traffic and comments as you'd hoped for, could you possibly follow up with them all, if you posted every day?
But don't worry, you don't have to put yourself through all of that, because one or two quality posts a week is way better and way more efficient in the long run than one mediocre post every day.
If you were told to post every day, my advice to you is don't!
Write two posts a week instead while you're making sure that they are of superior quality. Do your research, edit, polish, add references, quotes, and images. And make sure that your post looks perfect.
This is my first written content creation advice.
Rules # 3 – Dig for Inspiration 
No matter what else you do in order to come up with great content, reading will always be the back bone of your writing. Read, read and read some more for inspiration.
Read other blogs (in your own niche as well as other niches)
Read blog post's comments (they can be a great source of inspiration at times)
Read forum threads in your niche (they have many questions you can answer in a post)
Read free eBooks (you can find them just about everywhere you look on the web)
Subscribe to free e-Courses (Many bloggers offer free e-Courses. They're not hard to find)
As my blogger friend, Sue Neal says in her own free eBook about finding blog post ideas, that I'd like to recommend to you, "become an obsessional scavenger" and you will get the inspiration that you need to write epic content.
Remember that those out there who write superior quality content don't have anything you don't have, they just do a lot of research and increase their knowledge databank.
Rules # 4 – Write your Post in 3 Days
Now, I do write posts in just a day or two, because I'm often pressed for time, but my posts come out much better when I spread my work over 3 days.  3 days seems to be the magic number for me.
So, let me tell you how it works.
Day one
Jot down your first draft. Whether you have lots of idea or very little, just write, write, write. Do not look back to edit anywhere at all.  Nothing needs to be perfect at that point.
Write down a title (subject to be changed), and your subheadings which are the backbones of your post.  While the subheadings are subject to be changed as well, they'll guide your writing at that point.
Once you're done, do not try to edit your post right away. Resist the urge.  Just leave it alone until the next day. It will ripe overnight like a good apple. Trust me!
Day two
Revisit your post and read it with fresh eyes. This is the time where you can do all the editing that you want.  Chop off whole sentences, add new ones, change words, edit title, edit subheads, and the whole nine yard.
This is the time I make sure my post makes much more sense than it did in the first draft, and that I am saying what I want to say in the best possible way.
This is what you really need to understand.  You wouldn't have to same editing power if you had edited your post yesterday.  This is what I meant by letting your post ripe overnight.
Then, again I leave it alone to ripe some more until the next day.
Day three
On the last day, read your post again. This time make sure to catch all the typos and errors you might have missed the day before.  Take care of the punctuation and make sure your paragraphs are user friendly, meaning no longer than 3 to 4 sentences.
Please, do not believe those who are saying that you have to write one paragraph per thought, that's wrong! You can cut a paragraph in the middle of a thought. It words great, and readers will thank you for it. Believe me on that one.
This is the time to put all the final touches that's needed.
Once everything looks good, it's time to transfer your post to your blog, add your picture or pictures, highlight your subheadings, and create all the anchor texts that you need.
Once you're done, click on the preview button and read your post one more time to make sure that you haven't missed anything.  If everything looks great, you're done. You can click that publish button whenever you're ready.
Conclusion
There you have it!
This is my ultimate written content creation guide that will help you write super duper content that people will love every time.
Remember that in the long run quality will ALWAYS win over quantity. Don't waste your time posting each and every day; use that precious time to dig further in order to come up with good content that people will me happy to read!
Over to you now, what do you have to say?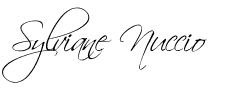 I hope you enjoyed this post, and will start applying those tips now. Please, let me know what you think and add your thoughts down below in the comments.
If you found this information valuable and would like to share it, you should add the RSS feed of this blog to the social media sharing platform of your choice.
The feed is https://www.sylvianenuccio.com/feed/
Don't forget to add "via @SylvianeNuccio" to tweet, so I can thank you.