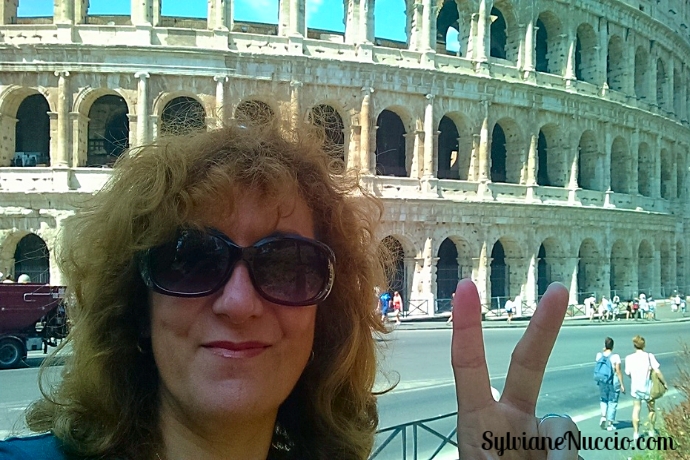 What's the two main differences between successful and unsuccessful people?
Would you like to know the answer to this question?
If you are not as successful as you want to be right now, you should be seeking answers to questions like this.
As I was walking down the streets of the 3,000-year-old city of Rome I was observing people around me, and a creative thought came to my mind, as it is often the case when I'm walking.
Thousands of years after the beginning of civilization there are still two kinds of people walking the planet, anywhere you go.
You have those who become successful in life and those who don't.
And when I say successful, I don't want you to think that I'm talking about just having money. We all know of rich folks who are not what we would qualify as successful.
Then there are even those so called online entrepreneurs who are making tons of money, yet every time I run into them they are promoting their latest idea – in other words, millions of dollars later they are still in the working force.
It seems that they can't stop working.
But unless working is what they really want to be doing for the rest of their life, I don't see this as being successful.
Why?
Because according to our lifespan, if they have as much money as they claim to have right now, they have more money than they and their children would need in their lifespan. So like I said, unless working and promoting until they die is what they REALLY want to do, I don't feel that those online entrepreneurs' millionaires are successful.
Every time I register for one of their webinars to check them out, I can't help but pause and think, don't you want to live life instead of doing that webinar right now, especially in the summer time?
I don't know, maybe it's just me, but I don't have as much as they claim to have yet, and I live life already.
The last thing I would want is to die in a middle a webinar with millions in my bank (LOL).
So, by the way, if you haven't got my free guide to attracting more money yet, get it now, because when I'm as rich as those guys are (or pretend to be anyway) I won't make those guides and create webinars anymore, I'll be taking care of my animal shelter.
So enjoy my work while it lasts.
But hey, this post wasn't even meant to talk about those successful folks who want more money than two or three generations after them will need.
This post was about the two main differences between successful and unsuccessful people.
Of course, we could list a huge number of smaller differences, but my 10 years of studying what successful people are doing compared to what unsuccessful people do led me to come up with the two most important and impacting ones.
So, are you dying to know what those two main differences are?
I hope you are because you are going to need to have these two in order to become successful.
The two main differences between successful people and the rest of them come down to this:
People who become successful want more out of life.
People who become successful take action to get there.
If you don't have these two qualities to start with, there's no way that your life will ever change.
I know, and I'm sure you too know loads of people who even though are far from living the life they would like to be living, have never even got as far of asking themselves questions like…
Is there something more to this life?
Was I born to struggle and be unhappy most of my waking hours?
Is there something I could do to gird my life the way I want to?
What could I start doing today to making a difference?
Do you Know how Lucky you are?
Do you know how lucky you are to live in these days and times?
As I'm walking up and down the streets of Rome, Italy I can't help thinking how life must have been back then. Well, just looking into the history of the famous colosseum gives me a good idea though.
While you had the elite few, life for most people was not something you would have wanted to experience. No matter how you look at it, you had much fewer choices back then.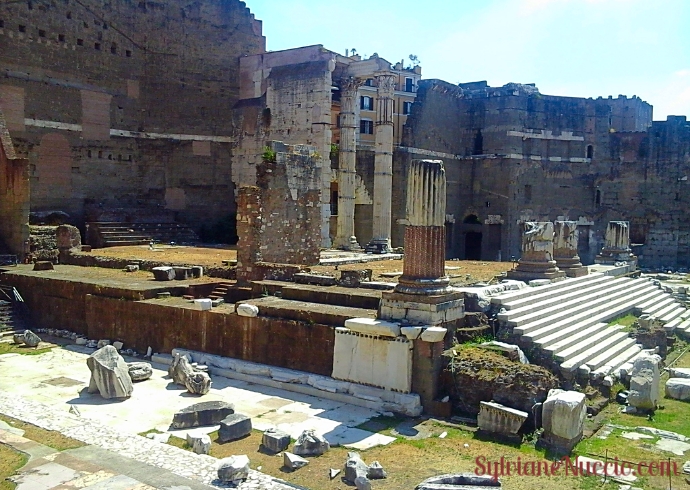 That's why I'm saying, do you know how lucky you are right now?
Today, no matter where you were born, even if you were born in a poor country or a country where freedom is limited, you still have more opportunities and choices than you would have had anywhere on planet earth hundreds or thousands year ago.
Today, especially if were fortunate to be born in a free country where you can do anything you wanted, but yet are not finding your own success in life, then you must ask yourself the question…
Do I really want this badly enough?
Let me give you a concrete example here.
About 3 weeks ago, I published a new guide for new entrepreneurs, and I've sent it to several of my lists.
Now you would think that EVERY single person who received that email would have downloaded the free guide, right?
Well, you'd be wrong.
You'll always have some of those people opting to lists and not even taking the 10 seconds that it takes to download a free guide.
Now if they don't have 10 seconds to download it, you know they are not dedicated to taking the hour or so they need to read it. And forget about doing what the guide tells them to do to improve their financial success.
Which leads to the second main reason why people are and stay unsuccessful…
They don't take action.
What does it Really mean to you when you don't Take Action?
One of the major laws of this universe is cause and effect, which means that whatever action you will take will have some type of effect.
Which means that NO action, will cause NO effect.
And that's what I find the average want-to-be is doing. They want something for nothing. But the problem is that what they want is not only impossible but goes against the very cause and effect law of the universe.
If you don't change anything, nothing is going to change.
So, if you've read this far, I'm going to assume that you DO want to become more successful than you are right now. And for that my friend, let me congratulate you.
But while that's great, reading this far won't be enough.
There are two questions that you need to ask yourself first of all.
How much do I want to succeed in life?
Am I really willing to take action?
Unfortunately, I can't answer these questions for you because only YOU can.
When and if you do, download my free guide to financial success here, and inside you'll find an offer for you as well.
Until then, I'm sending you my love from beautiful Rome, Italy where I took the action of writing this blog post for you even in the middle of my summer vacation.