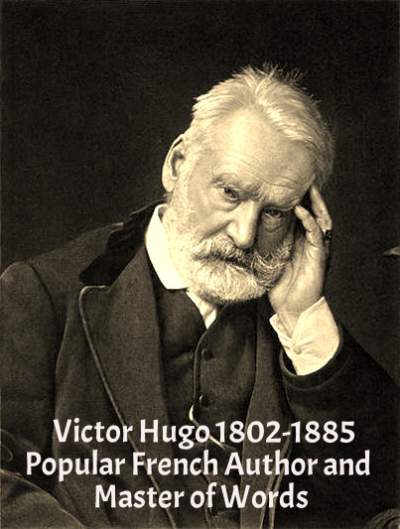 Do choice of words matter at all when you write?  Stupid question, isn't it?  Of course, they do.  The only problem is that at times the writer forgets that.
This past weekend I was watching a very famous French play that they've made into a movie, called Cyrano of Bergerac.
I'm sure many of you have heard about it. This famous play is known even here in the US.  It was translated by Lowell Blair and maybe others.  Since the whole play is in French verses, I've never even cared about taking a look at the translations, but I digress.
Your Choice of Words is Important
In this play, you can appreciate how Edmond Rostand, the author (and I'm sure the translator) has chosen each word very carefully, not only to rhyme but to make sense, but to create one of the most beautiful plays in history.
When you write, yes, words do count.
After all, no matter what masterpiece you're reading, it's all about using the right word at the right place.  The writer doesn't invent words, he just uses words that already exist.
Another thing that made me think about the importance of words this past weekend is another beautiful French story which plot takes place during the mid-1600's.  They just made a remake of the 1964 version this past year, and thanks to the 21st-century internet world, I was able to see it this 6-month-old movie online.
In this case, again, the writers of the script had to be very mindful of the words they chose. The quality of the storytelling depended on it. That's what makes it much more believable, and transports the viewer in those days, simply because of the good use of words.
Wouldn't you say that your choice of words is important when you write your article, your blog post, your guest post, your eBook or your book? Yes, it is indeed.  Even if you don't like to write and would rather shoot a video instead, you would not only need to use the right words, but you should write the script of your videos before you shoot them.  We can't escape words, no matter what.
So, during this relaxing weekend of mine, while I just had to be away from blogs and other social media, still a blog post was in the process. It made me want to write about the importance of words as you write.
Here are five simple rules that will Make you a better writer because it's going to force you to think of the words you need to use for your particular project.
1 – Don't' be a Passive Writer, be an Active Writer
Don't let writing happen to you. Make the decision for every word you use.
When you carefully choose your words, your writing gets stronger and speaks better to the reader. I know that most of you here don't read French but if I write "Je n'ai pas d'amis" (I don't have friends) or "je n'ai point d'amis" (I don't have friends) you can easily notice that only a single little word is changed here.  I know you can see this whether or not you can read French, right?
But do you know what a difference that little word does, while the sentence means exactly the same thing?  Well, the first one is the way we speak today,  while the second one is how they spoke in the 1600's.  Yes, that's how much a word can do.
I know you're not trying to write like Shakespeare, here, but when you write, think about that.  Think about what a word can do. Especially if you want your writing to be of good to excellent quality. As you edit and read your piece again, think about your choice of words and see if you could replace a word by a strong one, or a more specific one, or a more appropriate one.
Don't let your writing take over, make all the decisions when you write. Be an active writer, not a passive one.
2 – Use Verbs rather than Adverbs
Take a look at the four sentences below:
He crossed the road rapidly
He ran as he crossed the road
He rushed as he crossed the road
He crossed the road at lightning speed
As you can see, here, the adverb "rapidly" makes the sentence much weaker than in the other three instances. So, rule number one, remember to use adverbs only if you don't have any other better options. If you do, the other options will always be best.
3 – Avoid Ending Verbs in ing
If I write "he sat there for hours," it's much stronger than if I write "he was sitting there for hours."
"She stood at the corner," is much stronger than "she was standing in the corner."
When you use the "ing" form it sounds like the action just happens to the character.  When you drop the "ing" is sound like the character took that action deliberately.  That's how much the choice of a word can affect your writing. In such case, not only the word, but its form can make a difference.
Think about your use and overuse of ing form next time you write. No matter what you write. At times it's totally fine to use it, but could it be eliminated to make your point stronger as in the examples above?
4 – Avoid Repetitions
I'm sure that when you read your first draft you realize that you've got too many repetitions. By repetitions I mean the use of the same words over and over in just a few sentences or paragraphs.
The rule of thumb is that if the same word is repeated more than twice in a paragraph that's just too many times.
"I approached the gate, and the gate was closed so I tried to open the gate."  Too many gates here, don't you think?
A better example of this sentence would be, I approached the gate and it was closed, so I tried to push it open. Must better isn't it?
This is just a simple example, but you see what I mean, right? As you edit your writing, make sure that you eliminate repetitions like this, and your writing will sound so much smarter.
5 – Make an Effort
I know at times people like to say, writing is easy. Well, it is and it isn't.
It's easy to write a letter to your mom maybe, it may even be easy to write a simple blog post for your blog, depending on what your own standards are, but it's not easy to write in such a way that people want to read more of your material once they've started.
It takes efforts, it takes reflection, it takes some digging, and it takes practice.
All of these requires some work on your part. You're the writer and the writing, good or bad, only happens because of you.
Once you're done with your first draft, revise it again right away to correct the most obvious mistakes. Especially if you write as I do, subconsciously, and without editing as you write. But once you're done, leave your work alone. As I always said, overnight or even longer if you can, is a good thing to do.
Let it ripe like a summer fruit and taste it again later.  See if it taste even better. If not, try to make it so by carefully revising every word, and see what better word might intelligently replace another. Don't forget that your choice of words can make a tremendous difference as you write. No matter what you write.
I hope this gave you the bug to write not only more but better and better as you take action as a writer. If you take the actions mentioned above your writing will improve tremendously.
Don't forget, for more writing tips, download my FREE writing tip eBook available here on this blog!