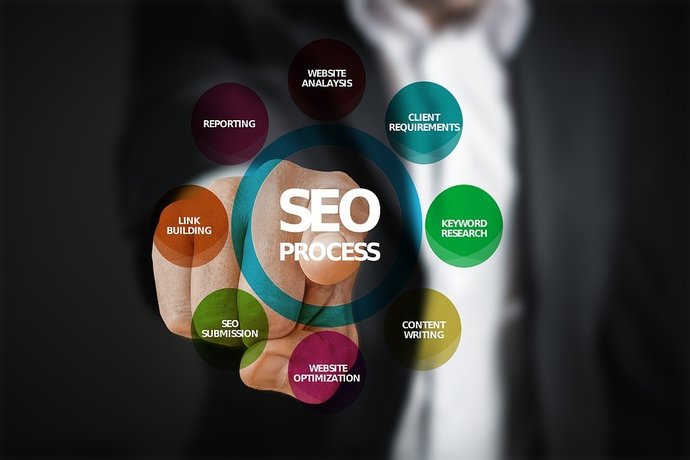 Did you know that SEO ranking is important to your local business?
If you run a small local business then you know just how important online presence is in order to make your business stand out among local competition.
With the way that people use the internet as their primary source of information, having an informative, clean, and up-to-date website is the difference between someone picking your business over another.
Another important factor in a business' website is its location in a Google or Bing search. Businesses whose sites populate at the top, or at least on the first page, of a search, are far more likely to generate traffic than those that are further down.
This is why SEO is so important for your small business.
If you have local competitors whose websites populate higher on a search engine results page or look better and are more informative, then you are most likely going to lose business to those competitors, and with a small business, that's something that you can't afford.
What You Need to Understand About SEO
SEO, or search engine optimization, refers to the process of using keywords in your website's content in order to generate more organic search results. And this process has changed quite a bit in the last 10 years.
Most search engine optimization is based on Google search results, as that is considered the standard search engine and their analytics are often the most helpful in understanding what works and what doesn't work for your site.
Google has stricter rules when it comes to SEO, and want a website's content to be genuine and helpful as opposed to loaded with pointless keywords and backlinks.
We could say that the search engines have become smarter and are now built to think more like a human brain, which is actually good news since today you don't have to riddle your content with the same keyword in order to rank high, you just have to know a few basic rules and stick to them.
How Do Search Engines Rank SEO?
Because Google is the search engine of choice for about 90% of internet users, it's important to get your website within the top ten results of a search with keywords that apply to your website.
Especially if you are a local business, you want to rank at the top of the search engine so that people know that your business exists and trust your business as their local source for whatever services you offer.
No one besides the people who work for Google actually knows the Google search algorithm. This is why the SEO market is so competitive and is always changing methods and rules.
This is also why it's important to stay knowledgeable about how the world of SEO is changing and keep up with the times. It is difficult for anyone but SEO experts to do it very effectively because it can be hard to know you're doing it right until you are.
SEO experts, on the other hand, tend to know how search engines think. But, there are some things that you can keep an eye out for that are key parts of SEO and will increase your organic search results.
What we know right now about increasing organic search results are the factors that play a large part in them. These factors include links, personalization, positive reviews, and social media pages.
Having these in place, functional, and informational on your page is a part of SEO that will never go out of style.
How to Help Your Business
Keeping all of this information in mind, how do you take all of it and apply it to your business' website?
While it can seem overwhelming, it is all about absorbing as much information as possible and then applying it to yourself.
One great strategy is to do some Google searches of keywords about your business and read the pages of those who come up as the top results.
The fact that they are on top of a Google search result will let you know that they are doing something right, and while you shouldn't be copying them, you always have something to learn from your competitors.
Also, if you don't already have a Google My Business account set up, you need to do that. It's a great way to make yourself more visible on local searches and allows customers to review your business.
But our best advice: hire the experts. Keeping your website truly SEO optimized is beyond a full-time job, and simply understanding how it works and keeping up with the frequent changes requires an exorbitant amount of time in itself. Let the experts handle it so you can stay focused on running your business well.
Verdict
 While it can seem overwhelming at first, mastering SEO is incredibly helpful to you and your local business.
At the end of the day, if you feel uncertain about the content on your local business' site, then consulting a professional can be incredibly useful in helping your business generate the online traffic that it deserves.
Contributor Post at SylvianeNuccio.com