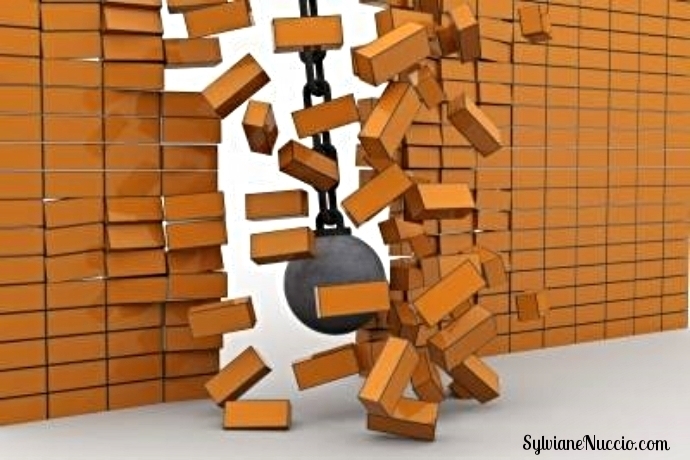 I know this is not the second Monday of the Month, but as I'll be traveling to Spain this week I thought it was the perfect time to have a guest featured on my blog today.
Here is a guest post by Nisha Pandey about the mistakes that you should be avoiding with your SEO strategy. Be sure to check what they are.
Take it away, Nisha…
You have an SEO strategy in place and you think that you have all the elements to help you succeed. But is it actually so? Search engine algorithms are always changing and you can no longer continue using the same old methods to rank high. What worked a few months ago may in fact adversely affect your SEO if you used it today. That added to the fact that they're so many things that you might not be doing when running an SEO campaign.
In this guide, I will list 6 such strategies that are destroying your SEO, either because you are following them or because you are not following them.
Poor Keyword Research or No Keyword Research
Proper keyword research involves checking out all the monthly searches for each relevant keyword and using these keywords in your content while ensuring that the keyword density is 'healthy.' I often come across people asking me if keyword optimization is 'dead.' But I say that keyword research and optimization is the most important step in your on-page SEO strategy. When done the right way, it can bring you lots of benefits.
On the other hand, if you don't do keyword research (proper keyword research), I would say that it's not worth wasting your time on SEO. You are going to miss out big on your SEO strategy and lose big in rankings.
This may come as a surprise to many but I say that Google still requires proper keywords to be able to determine what results should be displayed. The Google Keyword Planner is one of the best tools you could be using to perform your research.
Keyword Stuffing
While keyword research and use of keywords in the right density is extremely important to SEO, going overboard with keyword density could just kill all your SEO efforts and place you under Google scanner.
Search engine crawlers used to like this several years ago. A few years ago people were churning out hundreds of thousands of articles every day and these articles were nothing more than a jumbled bunch of words with keywords stuffed through them in high density. And the bad thing was that they used to get through it without any difficulty and ranked high on search engines.
You can't spin content nowadays and load your jumbled content with keyword density of more than 3% and get away with it. Google is going to penalize your site!
Keyword density has become so advanced and challenging that you have to be perfect for using them well. Not only has the keyword density to be minimal, it has to be perfect. The keywords should be placed technically and naturally and they should be perfect. It is no longer about using the same keyword in all the places – use synonyms and variations, but keep the density low. Using 1.5-2% keyword density isn't 'unhealthy.'
Here are some more tips for proper keyword usage:
Make minimum use of long-tail keywords – While they are important, the long tail keywords should be used minimally. A few instances here and there will be more than enough. So if you are using the main term 4 times in a 500-word article, don't use the long-tail versions more than 3 times. Use them more and you stand a good chance of being penalized.
Use related keywords – Google keeps changing the terms of use of LSI keywords. Whatever it may be currently, the use of related keywords will help you avoid keyword stuffing and improve your SEO.
Use of Duplicate Content
If you think that posting already existing content on your blog or site is going to help drive traffic, you are wrong.
If you do this, you are doing more harm than good to your blog.
Your page is either going to be banned or else it will fall drastically in its rankings. When I say duplicate content, I also refer to 'rewritten' content. It is an easy strategy for most new writers to churn out content faster.
Personally, I think creating fresh and informative content is far more interesting and involving than copying and rewriting existing content from the web. It's more time consuming but the 'mileage' is unmatched in terms of visibility and feedback. Your target audience will most likely have visited your competitor sites, and if they view copied or rewritten information with same content, they are less likely to trust you.
There are some more valuable points about duplicate content in this post by Joel Cordle.
High Quantity of Links
A few years ago, we could have driven as many backlinks as possible to our site and pushed up our search engine rankings. If you do this today, you are simply asking for trouble.
More backlinks don't mean better SEO. There are hundreds of websites that claim to offer highly targeted backlinks – they will sell you hundreds of backlinks for dirt cheap prices. I would say paid links are the easiest road to derail your SEO strategy. There are SEO companies that will promise you that they can build dozens of links within a few weeks, all pointing to your pages, but rather than doing any good, this strategy is going to harm you.
Today you should get links only after evaluating the relevance and authority of the site. If the link doesn't meet these two conditions, you are just wasting your time and ranking. It requires just a few high-authority and relevant links to do the magic for you.
At a time when more and more webmasters are busy removing the irrelevant backlinks they were served with in the past, you shouldn't consider backlinking in terms of quantity.
It's all about quality and you don't need many links.
Writing for the Search Engines
Google doesn't want you to write for its crawlers. It wants you to write for its searchers.
Don't write your content for search engines, but write in a way that pleases your target audience.
The format should be easy to read and navigate – it should be written in a way that readers can also skim through it in an instant to get a grasp of what you are trying to say. Today if you want to please Google and other search engines, you can begin by pleasing your readers. If it's not good for the readers, neither will it be good for search engines.
Not Optimizing for Mobile
There are many reasons why people will entirely ignore mobile optimization.
Many think that they don't have many searchers from mobile devices and others simply ignore those devices because "they never mattered before and will not matter in the future.
The fact that smartphone traffic has already outgrown desktop search is reason enough for optimizing for the mobile. Many businesses are already generating up to 40% of their sales from mobile, many even more than 50%.
So if you are not optimizing your site for smartphones and tablets, you are missing out big.
You can find more information on mobile optimization in this post by Gaurav Sharma.
In Conclusion
These are some of the biggest mistakes that I have seen when people try to optimize their content for search engines.
So I would say that instead of optimizing for the bots, you should rather optimize for the readers.
Deliver value in everything – from the content to the format to the links, and search engines will become generous to you!
Please, leave your comments below.