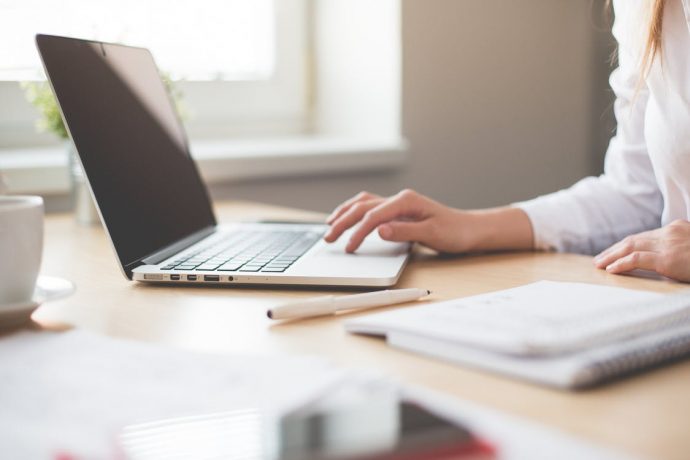 SEO or Search Engine Optimization is fundamental to the success of any website. This is because search engines naturally create a hierarchy when they provide relevant listings to a searcher and if you aren't on page 1, it's unlikely that you will be seen at all.
Using an SEO agency is not a new idea or process, what you do to optimize your site has changed over the years and quite dramatically too.
Where once you could stuff your site with lots of keywords to trick Google into ranking you at the top, now you need to be much more conscious of what your audience is looking for. Essentially, there aren't any shortcuts – you need to provide the real deal.
For most businesses, SEO doesn't feel that important, and yet it is one of the best ways to improve your ROI and to increase the number of leads coming in. Since your website is one of the most cost-effective marketing methods you have, it makes sense that this is where you should be investing most of your time and effort.
But what if you haven't done this before or you aren't familiar with the new ways of doing things? Read on; this is what you need to do.
Optimize Your Content
First and foremost, your content is what provides both human users and search engine bots the ability to understand what your site is about. We all naturally use keywords to explain ideas and things, the only difference is that by optimizing your content, you ensure that you have the right keywords to rank well.
In fact, not using keywords can be the most comprehensive way to destroy your overall SEO strategy.
Begin by doing some keyword research to see which words you should be competing for. You can see what your competitors are ranking for, showing you where you need to add certain keywords to improve your site and catch them up as well as see where you are ahead.
Though it is tempting to pack your text with these keywords, do bear in mind that the text still needs to read naturally and make sense.
You may also have a picture and video content on your site. This is actually quite easy to optimize and it is often the case that you just need to use the backend of your site to add in extra information such as alt text to tell the bot, or indeed bind users, what the picture or video shows.
Sometimes alt text seems like an annoying extra that no-one will use, but if you fill it out well you can add real benefit to your users and give your site a boost with the search engines too.
Create an SEO Strategy
Now that you have the basics, you should consider what your SEO strategy is going to be.
For beginners, contacting a professional SEO and marketing company is probably the best idea as they will be able to guide you in the right direction and suggest which actions you should be prioritizing for maximum impact. SEO is a long and slow process so don't expect miracles overnight.
However, when used well, SEO will make a huge difference over time, so doing things in the right order will certainly help. Click here to see how an SEO company could help you.
If you are planning to do it alone then you need to think about all the different areas of SEO and then decide which one will most benefit your business.
For example, if you have a chain of shops with a physical presence, you might want to look into local SEO methods like writing location pages first.
As many people tend to search using geographical points such as town or city names, local SEO will put your site in front of people near your actual shops. Similarly, Google tends to use the searcher's location to refine results too, so make it clear where you are by giving Google all your details to boost yourself up the rankings.
Your SEO strategy will also need to take into account the results you want and the budget you have.  An e-commerce business is likely to want to prioritize selling more of their products so they should funnel their resources into optimizing conversion and ensuring that the website is easy to navigate and use.
While you may only have modest amounts to invest in your SEO, as time goes on and the optimization process brings results, you will be able to do more and gain more as a result.
Review and Respond
One of the most common mistakes business owners make is to assume that now they have "done" SEO, they don't need to think about it again. This is wrong for two simple reasons.
First, you need to treat SEO as a marathon and not a sprint; you wouldn't get halfway through a marathon and stop when you're leading the pack to let them catch up, so you shouldn't stop optimizing just because you are doing well.
Second, Google changes its algorithm just about 3 times a day so even if you are ahead of your competition, you are certainly never ahead of Google. Even if most of the changes are minor, you never know when a much bigger change might be looming on the horizon.
SEO is a practice that you must constantly review and respond to in order to ensure that your site is consistently performing as well as it can.
This means that each week you should be looking at how your site is ranking and considering new ways to boost your keywords and improve the site.
One easy way to do this is to keep a regular blog, adding posts a few times a week. This will automatically make your site bigger – and therefore more findable – but will also give you a chance to plug keyword gaps where your competitors might be steaming ahead.
As an ongoing project, SEO is all about spending a little bit of time here and there, nipping and tucking to ensure continued perfection. The more you begin to understand the practice, the more likely you are to succeed in your endeavors and what a difference it will make to your business.
Contributor post at SylvianeNuccio.com