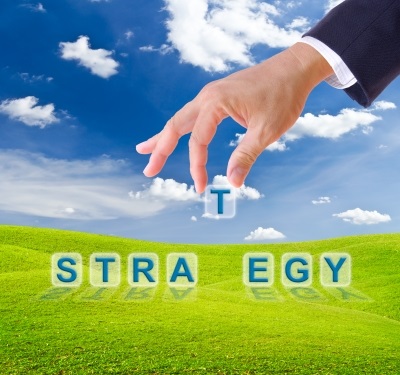 What's the secret of copywriting, you might ask? And is there such thing as a copywriting secret?
Well, yes, there is.  That's why some people will pay you thousands of dollars just for a well written and well tested sales copy, also called sales page.
In this post I wanted to reveal some of my copywriting secrets.  This will also be a guide for you to know if you're getting the best deal when you hire you next freelance writer for your sales page. By the way, if you like this post, I want you to know that you can hire me for your sales copy as well.
Why the Need of a Sales Page?
If you are selling any type of digital product, your sales page will be your forever link between you and your potential buyer. It will be there for you 24/7 and do the job for you while you sleep, go about your other businesses and while you take time off the computer.
Your sales page will be the voice that sells your product for you.
That's why sales pages tend to be expensive. They act as thousands of sales people that never sleep and are able to reach all English speaking potential customers all over the world, 365 days of the year.
Depending on the quality of your sales page, though, you will more or less be able to convert it into sales. It will widely depend on how well written it is, how persuasive and compelling it is, and how the whole thing is delivered.
This requires, work, skills and testing. All of these equal cost to the person ordering the sales page, but when done well it also equals lots of money back to you in the form of hundreds to thousands of sales.
What are the Main Basic Components of a Good Sales Page?
A sales page is not just some good words put together.  It's a strategy that needs to be followed to a T, while the writer can add some tricks to it when testing the page.
The basic components of a sales page are the following:
A Catchy Headline
Well, as in any written peace, form a newspaper or magazine article, a book to a blog post, the first and foremost component of a good sales page is the headline.
The headline of a sales page needs to be written time and time again until you feel that it's just right. Don't make the mistake of sticking with your first idea as it's often not the best one.
By the way, was the headline of this post compelling to you? You can let me know in your comment down below.
In my upcoming eBook I will show you how you can use bad headlines and create good ones with them.
There are also some good tools that can help you to learn how to create excellent headlines that attract readers and compel them to click.
But no matter what tool you're using, ultimately, you will have to work your own headline and have a feel for it.
A Strong Opening Paragraph
This is the second most important piece of your sales page.
In the first paragraph you need to tell the reader that they really need what you have and that's what they've been looking for.  Since they wouldn't have landed on your sales page if they weren't your market, what you have IS what they're looking for.
But now that they're there, that first paragraph needs to be good enough to make them want to read more.
After the headline, your opening paragraph can make or break the deal between you and your potential buyer.
A Statement of the Problem
This is what I like to call the depressing part of a sales page where you are going to state the problems or issues that your potential buyer is having.
This is where you can use your creative writing and to magnify the problem of your potential buyer as if they'd look at microscopic parasites they have on their skin with a microscope.
This is where the copywriter is allowed to magnify any little problem that will be the drive for the sale.
As an ex-actress and a creative writer, I have a lot of fun with this. I've done that for years!
The more you're having fun with this part of a sales page, the more you will touch the sensible emotional cords of your potential buyer.
An Introduction to the Solution
Well, I bet you guessed it!
The solution of this incredibly horrible, life threatening problem is YOUR PRODUCT!  I can assure you that if you buy my product your PAIN will go away.
You see, at the end of day, that's what your sales page is selling – the removal of painful soar – no matter what that pain may be.  the pain could be lack of traffic, lack of sales, fleas on your cat, hair loss, need for more money, need to learn how to create a blog, etc… they are ALL problems, and pains that need to be relieved and removed.
Few trigger buttons you need to create on a sales page are:
Hope for prosperity
Hope for health
Hope for knowledge
Fear of failure
Fear of loss
Remember that it's all 100% based on human emotions. Emotions is the number one top seller of a sales page. Actually, I don't know what number two is.
An Enumeration of the Benefits
After you've mentioned a list of problems that people in need of your "product/solution" may be going through (and you know you will be mentioning at least one problem that any giving reader of your page is experiencing), it's time to enumerate a list of the benefits that your product will bring to the potential buyer.
Depending on the type of sales page, this list can be more or less lengthy, but it always needs to be focusing on the emotion of the potential buyer.
This is where you can (actually should) insert some testimonials of people having tried your product and are satisfied with it. The more genuine the testimonies the better.
A Knock out Call to Action
The call to action is a very important part of your sales letter. This is where you need to leave no doubt in the mind of the potential buyer that they are making no mistakes in purchasing your product.
This is the time where you let them know that you guarantee their money back if they are not 100% satisfy.
It's a must that you believe in your product and assure the reader that they will love it. But in the unlikely, remotely, most improbable case that they won't…, you'll give them their money back.
What is Involved in the Sales Copywriting Process?
As a client ordering a sales copy you might be thinking that all that is needed is someone to find the right words to to a 2500-3500 letter together.  But if this is what you think, you'd be wrong.  A sales letter involves more than just putting a well written page together.
A good sales page includes the following:
Study of the product
Study of the market
Studying and deciding of the best approach for that type of target market (with your specific product)
Research of facts and statistics that can help give more value to the sales letter
Editing, editing and more editing
Testing, adjusting as needed, and testing again
As you can see, none of the items on that list include the actual writing. This part to the copywriter's work is not often mentioned and most people don't know about it at all.
Copy Writing is an Art and a Science
Copy writing goes above and beyond just writing a long convincing page. Even the most prestigious guest blog posts you may be writing for blogs like Problogger or Copyblogger have nothing on an efficient well written sales letter.
A sales letter means choosing the perfect word at the perfect time. A single word can make or break the deal between a sale and a click away from the page.
Having some insight about how people tend to react to certain situations and words, both consciously and subconsciously, really helps to make the difference between an excellent sales letter and a mediocre one.
I hope this post was a helpful guide for you to understand what is involved in a sales letter whether you need to write your own sales page or hire a freelance writer to do it for you.
Any thoughts, comments, questions? Please fire away!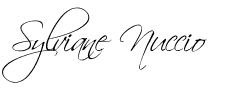 I hope you enjoyed this post, and will start applying those tips now. Please, let me know what you think and add your thoughts down below in the comments.
If you found this information valuable and would like to share it, you should add the RSS feed of this blog to the social media sharing platform of your choice.
The feed is https://www.sylvianenuccio.com/feed/
Don't forget to add "via @SylvianeNuccio" to tweet, so I can thank you.