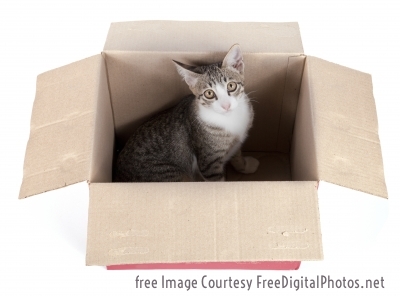 If you are like me you might have quite a few articles out there in the World Wide Web sphere that are old and not really useful anymore except for being on some article directories.
I have many of such articles, and sometimes I feel like reusing them, or better said, re-purpose them. This comes very handy, especially when I am still wondering what my next blog post will be about and my next blog post is due like tomorrow.  Yes, that happens a lot to me, because writing my little post is not all I've got to do. However, comes what may, I will have that article posted, and it's still got to be up to my own standard.  So re-purposing an old article can come very handy sometimes.
This said, however, I'm not about to create duplicate content.  So how can I reuse or re-purpose an article of mine while creating a totally brand new blog post?
Reusing an Old Article
As I was browsing some of my articles I found one discussing 3 reasons that will make you write "bad content" which would not serve you.  I thought I would revisit that article and see if it would inspire me to write a blog post.
Since that article was written some years ago I could make it different and much better as my writing skill have greatly improved over time.  As I am reading this article, as it's often the case, I like nothing about it anymore, but it still could inspire me in writing something that someone could take home.
OK, let's give a totally new purpose to that little sucker.
Like I said, I need to be inspired while I keep almost nothing from that original article.  So instead of focusing on the reasons that would make a "bad" article, let's focus on the reasons that would make a "good" article.
1)      Writing With a Specific Purpose
This is a killer, indeed.  Have you ever written an article without a purpose?  If so, then, the chances that your content will not be interesting and attractive to anyone are pretty high.  Believe me I've seen some of those blog posts that had no purpose but filling up the blank page.  This alone calls for a usually very boring, non enticing content, that no one cares for.
Write with a purpose, and intention. WHY are you writing this post/article? If you don't know why, then STOP now! Think of something else, and come back when you have a good reason to write what you're going to write.
See? Or rather, let me just tell you… I've just rewritten the whole paragraph of that old article of mine. Not a single word is the same. Just the idea.  That's what I call re-purposing your content.
2)      Write like you care
If you don't care yourself about what you are discussing in your own article, how do you think you are going to interest anyone else?  If you don't like your own stuff, how anyone is going to like it? That's just impossible.
You've got to nurture your own writing to be able to touch people with it.  Here is an example; I'm not saying that to brag, OK! This is just for the purpose of an example of what I mean.  I've been told several times that the fact that love what I'm writing about comes through my writing. Do you think that it would be possible if it wasn't the truth? Well, even though I believe that I am a decent writer, am not good enough to fool anybody. I don't think that I would be able to pull that one, do you?
If people can feel the love in my writing is because it's there.  That's the very reason why I've gotten rid of all the blog niches that I used to have.  I had no emotional attachment to them, and it affected my writing, even though I am a professional writer (see testimonial video on the side).
3)      Write For People
I've read before that you should write thinking that you're writing to a specific person.  I usually don't think of one specific person, but I do write for people. Yes, I do imagine real human beings reading my post.  Obviously, this helps me to write in a way that can touch human emotions much better than if I was writing like I'm writing an essay.
For example, I told you that this post is about re-purposing an old article, while not including almost anything that was originally on that article.  I could have just reuse such article and not say anything about reusing it, but I thought it would make this post more interesting and more conversational by saying how this blog post happened.
I could tell you that I have writing ideas flowing to my mind constantly, but I would be lying.  If I end up with an idea it's because I go look for them.  I search, dig, read, learn, buy books and study a lot.  It doesn't come free!
Reuse your Old Articles
So, if you have old articles out there, like I do, go visit them again.  Read them and analyze what you could come up with by reusing them in such a way that you could steal the idea, but not the content.  That's what I've just did.
As a matter of fact, I used the idea and wrote something totally different, but still the "idea" is what helped me.
I re-purposed a 460 word old article of mine that was talking about what makes bad content to what makes GOOD content and in the end none of what I was talking about in that article is on this post. You've got to love that!
All I did is use my imagination and my more mature writing experience.  You Could do the same thing with other people's articles as well (as long as you don't keep anything of those articles) just for the idea.
We all know that ideas to write about don't always come easy, so we all need to look for them sometimes.  This is one way of doing it.
So, your turn now. What do you do to come up with your writing ideas? Do you ever re-purpose old articles or even old blog posts? Please, do tell us.