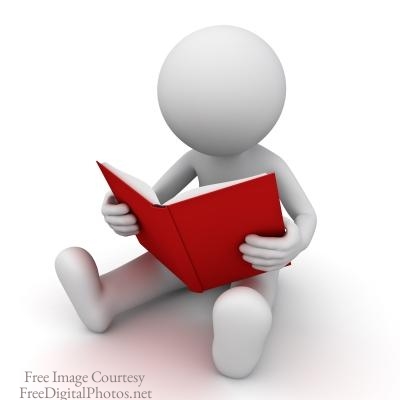 Last week I gave you basic tips about writing your first book and how to be consistent until you complete it.
As promised, in this week post I am going to discuss publishing and promoting your book once you've completed your work.
As you know, a book is not only about the writing and editing part; it's actually only the beginning.
Now you have to publish your work so it can travel and reach potential interested people all over the world.
To me, writing the book is the easiest part.  Once your book has been completed, edited, and proofread, you've got to choose how you are going to publish and promote it.
As I was mentioning in the previous post, it used to be a time when you didn't have much choice to go about publishing a book. Today, however, self publishing has made it much easier for anyone who wants to publish a book.
Nonetheless, self publishing will not fix all your problems, so to speak. There are still some things you need to know and be aware of.  Let see what those are…
Publishing Your Book
There are four different options to publish a book today.  Traditional publishing;  digital publishing; self-publishing; and print-on-demand.
While traditional publishing can cost you a lot of money, and might not be the best route to take for book publishing nowadays, the other 3 are low cost, rather easy and fast.
Self publishing means just that. You are publishing your book yourself rather than having a publisher doing the work for you.  This goes from cover design, page design, and distribution.
While I wouldn't trust all self publishing services out there, as some have been reported to be total rip offs, others such as Lulu, Smashwords, and CreateSpace, are reliable.
Lulu
Lulu is an online publishing and marketing service that allows you to create paper back, hard cover or eBooks, and help you sell your book through their own Lulu market place, Amazon and even retail stores.
Lulu has a free do-it-yourself service as well as various paid services to help you publish your book. You can also ask for a free consultation to discuss what your wants and needs are with and expert that will advise you.
Lulu can also distribute your book all over the world in print or eBook retail channels.
Smashwords
Smashwords is an eBook distributor where you can format your manuscripts and distribute your eBook to iBookstores in 50 countries around the world.
Your eBook will be distributed throughout various iBookstotres such as Apple iPad iBookstore, Barnes & Noble, Sony, Kodo and more.  You can also sell your eBook on their site.
CreateSpace
CreateSpace is an Amazon company. It's very similar to Lulu.  CreateSpace also has a free and a paid service.
The free service allows you to download your book and use the tools to create the design you want. With the paid service you can choose a tailored publishing method and design that fits you and your budget best.
They take care of your book manufacturing and shipping with an on demand inventory.
Kindle
You can publish a book in Kindle format on Amazon using the free service Kindle Direct Publishing.
You can create your fee author page, and start selling your book immediately all over the world while keeping 70% of the royalty.
Kindle is probably the best way to sell and promote a book or eBook today.
Don't Print Too Many Books
Unless you print your book on demand for special occasions, there is no need to have printed books anymore.
For example, if you wanted to print few copies of your book for a book signing, make sure that you've got the OK first.
The reason I'm saying this is because book stores are rather reluctant to have book signing for self publishing authors.  Sadly, book stores would trust you more if you'd published your book with publishing companies such as Penguin or Random House, than if you are a self publishing author.
You might also want to print some of your books to give them away to "influential" people that could help spread out the word for you, but my advice is that you do not give a single copy to someone that has not shown a real interest in your work, or your book will be collecting dust somewhere, and it will be a waste of your time and money.
Promoting your Book
Getting the right promotion for your book is less about having a big budget and more about having a great communication method.
For example, if you write a book before building any type of relationships with your audience, your book won't go anywhere. I can promise you that because I have seen this happened before my very eyes.
Whether you create a book or any other product, having an audience and followers will help you sell your book tremendously.
The other thing that you need to keep in mind is to target the right market for your book.  Even a heavy promotion to the wrong market won't do you any good, while a simple promotion to the right market could generate leads like a wild fire.
Avenues to Promote your Book
Social Media
Of course, if you have a book ready to sell, I hope that you also have an account on the main social media platforms such as Facebook and Twitter (at the very least), and that you've been building relationships with like-minded people prior to the publishing of your book.
The reason why I'm saying that is that I know someone who had not done that and still has not spent the time creating any type of relationships on social media sites, or anywhere else online for that matter.
The result of this? The book completely stalled.
This a huge mistake, and you would struggle big time selling your book, if you left the online relationship building out to the equation.
Create a Blog
I'm sorry to say it like this, but if you are trying to sell a book, and don't have a blog, God help you!
If you have a product such as a book you need to have a blog where you can talk about the topic of your book, about you, about your future upcoming works, and anything that will help your future buyers to get to know you, and what you do.
You may have the best book in the world, but if  you don't have a way to talk about it far and wide who's going to know about it?
Other Avenues to Promote your Book
Here are other avenues that you should tap into to spread the word about your book.
Press releases,
Email marketing campaigns
Article campaigns,
Guest blogging
Book reviews
Videos
Podcasts
Final Promotion Tips
Remember that your book like any other product that you might have created is not about you, the author; it's about what the book can bring to the readers.
I read a report, recently, about publishing that said that the reason why many press releases are not bringing sales is because it's written in a way that talks about the book, but not about the benefits of the book.
I think that this is a really important detail that should be remembered by anyone trying to sale a book.  No matter what type of book that may be. Write your press releases, reviews, emails and other articles about the benefits of your book, not just about your book.
The customer is king, because he's the one who buys. And the customer will buy only if there is something for them. That's as simple as that.
I hope that this post could be of some help to you if you are thinking about writing and publishing a book or eBook.
Please, leave your thoughts in the comment section below!