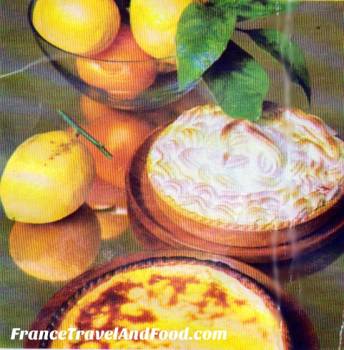 I remember this to be one of the favorite pastries that my mother made.  When she made that lemon meringue pie, it didn't last long especially because of my bother who ate slice after slice.
When I moved I found that old original recipe of my mother and wanted to share it with you.
This is a bit different then the typical sour lemon meringue that we find in the US, so we you're not a fan of sour, you'll love this one.
This is such an easy and fast recipe while delicious. I hope you'll try it and let me know how it went.

Ingredients
Pie Crust

½ liter of milk (about 2 ½ cups)

4 eggs

40 g of flour

75 g of sugar

1 lemon
Meringue
The white of the eggs

75 g of sugar

1 coffee spoon of icing sugar
Preparation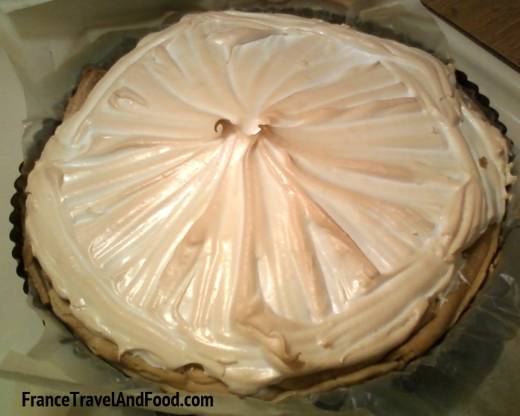 Remove the lemon zest with the least amount of white possible as this would give the pie a bitter taste.
Boil the milk with the zest in a cooking pot.
Remove the pot from heat and allow to cool off.
Mix sugar, eggs and flour together.
Remove the zest from the milk.
Then add the milk to the eggs, sugar and flour mixture.
Add the juice of half a lemon.
Mix everything well.
Pour the mixture into the pie
Bake for 20 to 25 minutes
Pre-heat the oven for 20 minutes in advance.
While the pie is baking prepare the meringue.
Meringue
Beat the egg whites until stiff while adding the sugar little by little
Remove the pie from the oven and spread the meringue evenly and design as you wish.
Sprinkle the value of a small coffee spoon on top and put in the oven until the meringue get a light golden color.
So, what do you think? Would you like to try it?