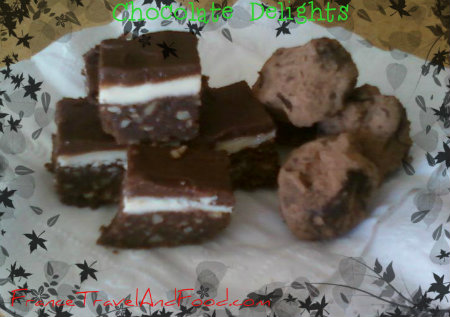 Today on this last post before Christmas I wanted to share two of my chocolate recipes.  My three chocolate dominoes and my truffles.
These deserts are pretty easy to make and just delicious. And they do not require baking.
If you are a chocolate lover you will love the truffle with pure semi-sweet chocolate and no sugar added.  If you have more of a sweet tooth you will love my three chocolate dominos which are sweeter, while not too sweet.
Three Chocolate Dominoes
Ingredients
100 gr of dark chocolate
75 gr of butter
50 gr of sugar
1 egg
50 gr of plain butter cookies
50 gr of walnuts
50 of almonds
50 of coconut shreds
1 tea spoon of vanilla extract
100 gr milk chocolat
100 gr of white cholat
Two table spoons of cream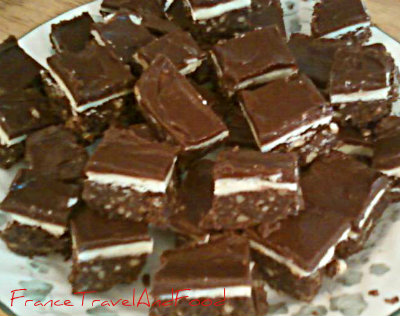 On medium to low heat in a medium size cooking pot, pour the dark chocolate, the butter and the sugar together and let melt slowly.
Once the chocolate is very soft stir with a whisk, add one beaten egg and stir very vividly for about a minute until the mixture is cooked and will star to thicken.  Then remove from the heat.
Then, add one tea spoon of vanilla extract, the ground cookies, ground nuts and shred coconut and stir well all the ingredients together.
Take a square of rectangular mold, spread with butter, and pour the mixture into the mold. Flatten evenly with a spatula and let sit in the fridge for 45 minutes to an hour.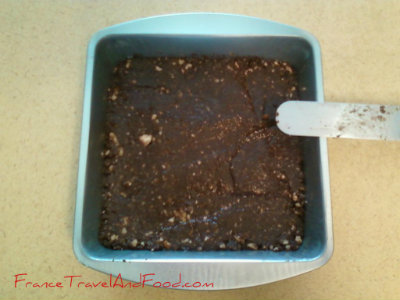 Then, melt the white chocolate with a table spoon of heavy cream in bain marie until melted. When melted stir firmly until you obtain a smooth cream.
Take your mold out of the fridge and add the white layer.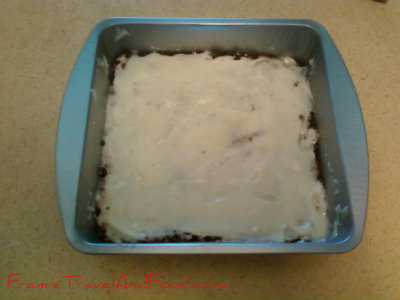 Then put in the fridge for another 30-45 minutes.
Finally melt your milk chocolate chips with on table spoon of heavy cream in bain marie, and mix until smooth.  Take your mold out of the fridge and spread the last layer.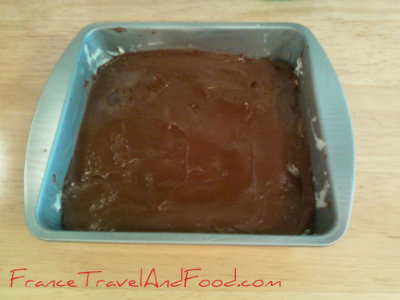 Put your mold back in the fridge for at least one  hour.
Remove from the fridge and start cutting out the dominos while wiping your knife after each cut stroke with a piece of paper towel.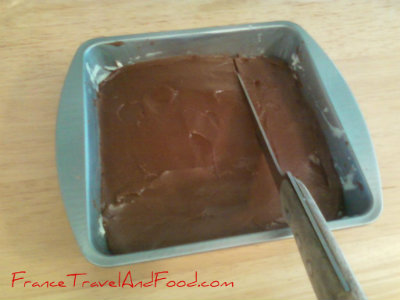 Store in the fridge, but take the dominos out of the fridge 45 minutes to an hour before eating. You can store your dominos in the fridge up to 3 to 4 days.
Truffles
Ingredients
230 gr of semi-sweet chocolate
Half a cup of heavy cream
2 table spoon of butter (soft)
1 table spoon of rhum
few pieces of walnuts (optional)
2 table spoon of coco power (none sweet)
Pour the cream and butter in a medium size pot and leave until the cream start boiling.  Pour chocolate in heat resistant bowl and met slowing in bain marie.
Then, when chocolate is partly melted, pour the cream over it and stir vividly until the mixture is smooth.
Cover the blow with plastic wrap and leave in the fridge for 2 to 3 hours or overnight.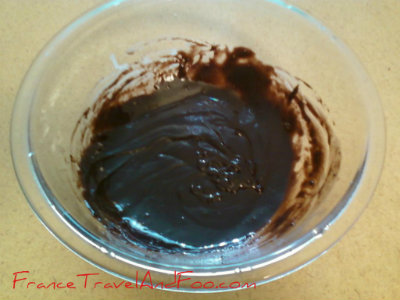 Then, when the paste is firm, shape your truffles. Place a piece of nut in the center and shape your ball (it doesn't need to be a perfect round ball.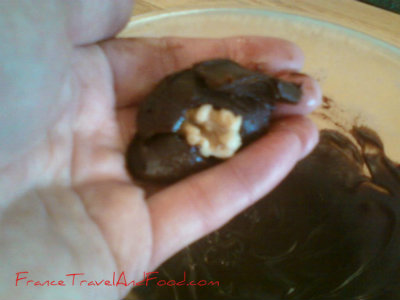 Then, roll your truffle in coco powder.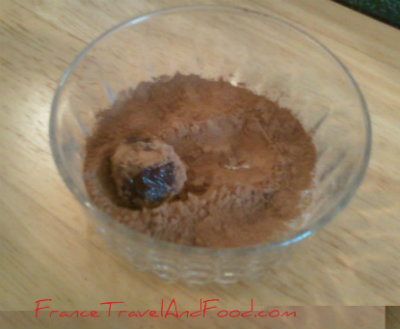 Store your truffle in the the fridge.  It can be stored in the fridge up to 4 to 5 days.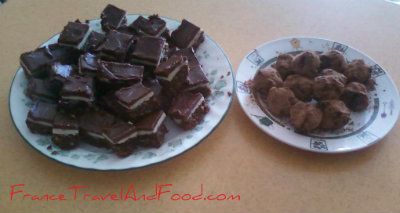 I hope you'll enjoy making those… Let me know what you think down below!