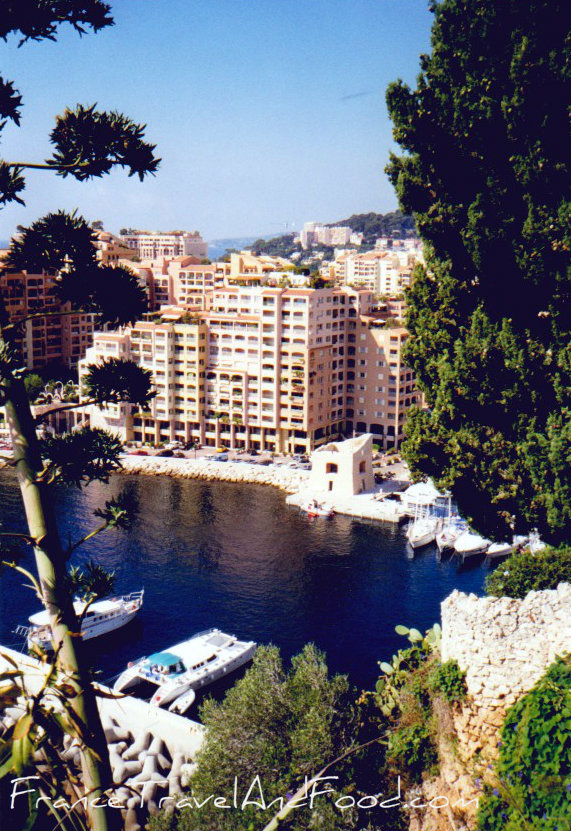 Monaco, officially called Principality of Monaco (Principauté de Monaco) is really officially not a city of France since it is its own Sovereign City State.  However, if you didn't know that you would have no way of realizing it, since there is no border or customs to cross over from the French territory to Monaco and back.  And of course, the language spoken in Monaco is also, French.
Monaco a Sovereign City
Monaco is located on the French Riviera between Nice (or more precisely Eze) and Cap-Martin and is famous for being the home of the Grimaldi family which Prince Rainier of Monaco was the ruler and prince from 1949 until his death in 2005.  The present prince of Monaco is now his son Albert who got married for the first time last year at age 53.

His sisters are Caroline and Stephanie and their mother was ex-actress Grace Kelly who is better known in France as Grace of Monaco.
During my many visits to Monaco, Albert is the only member of the "royale" family that I've managed to see in person.  I've spotted him by the palace once when he was much younger than he is now.
If you happen to go the French Riviera, Monaco is one of the places you must go see, because it's simply breath taking.  I hope you will enjoy my own personal photos of Monaco on this post and the video as well.
A little History about Monaco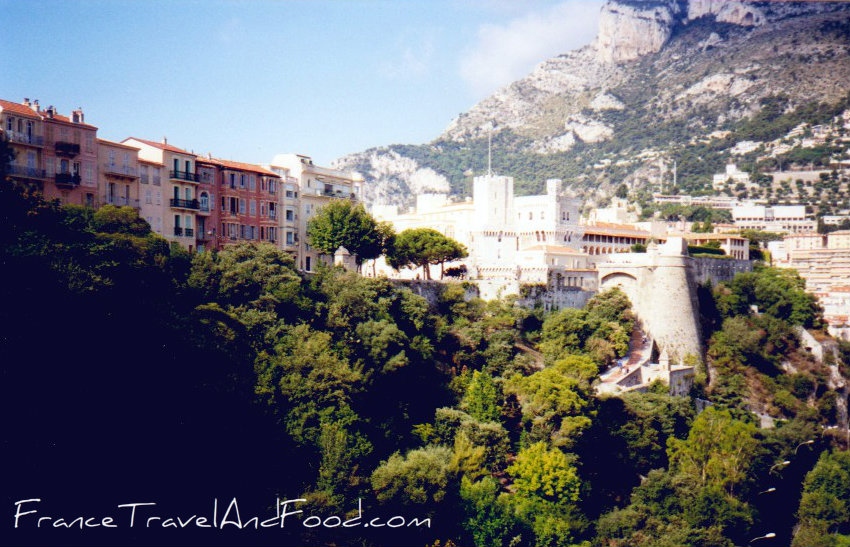 Over the course of history, Monaco has been going under French and Monegasque (that's how the inhabitants of Monaco are called) rule, back and forth several times until finally getting back to be its own Sovereign state.  It is called a "Principality" (Principauté in French) because it's ruled by a prince.  Since 1869, the Principality stopped collecting tax from its residents, this is why Monaco is attracting a lot of millionaires and billionaires, so they can avoid paying tax.
Since 1911 the princes of Monaco have not been absolute rulers anymore as it used to be the case before then, and in 1918 a French-Monegasque treaty was signed putting Monaco under limited French protection and in alignment with French laws and politics expect for tax.t
Fun  and Not so Fun Memories of Monaco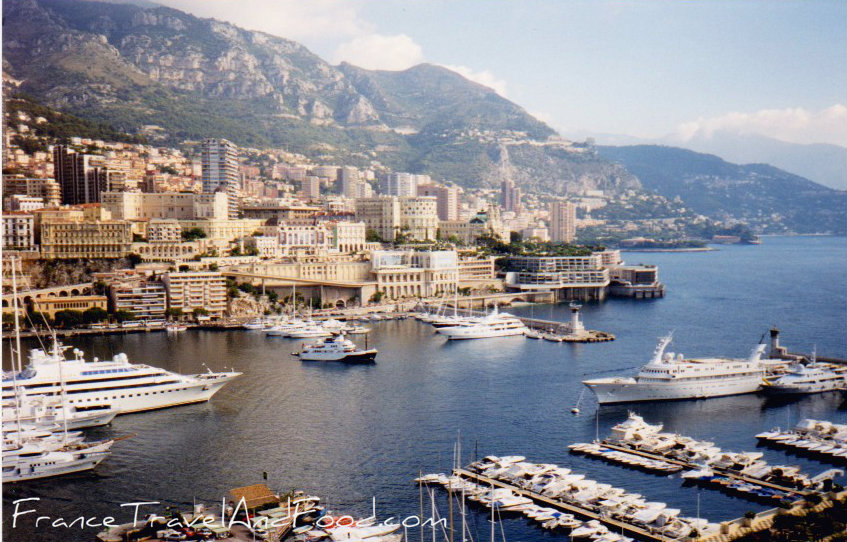 One of the great memories that I have of Monaco is when a friend and I went to a very upscale restaurant  right across the "palais" where the waiter was flambing and cutting a whole fish right in front of our eyes on a silver plate before serving it to us.  We thought that the bill was going to kick butts and I remember thinking as I was watching that waiter work on his fish, that we made a big mistake to enter this restaurant. This was obviously a restaurant for millionaires, and neither me or my friend were one of them.
Well, to our extreme surprise the bill was more than reasonable and we were totally chocked (in a good way).  That extra luxurious and fancy restaurant right across the palace was not even expensive after all.  To this day I think about this adventure in Monaco.  As a matter of fact, on that same trip I remember that we spent more money eating a bouillabaisse in St-Tropez in not so fancy at all restaurant by the port.  It goes to tell you that you just never know.
My not so fun experience
There is a huge public pool in Monaco by the port that where I've got the worst  ear infection, because the pool is filled with sea water where salt is the only sanitizing ingredient instead of chlorine.  I guess that wasn't enough for me. It was bad enough that I never went in that pool again.
The Casino and Grand Prix of Monaco
Monaco is also famous for his Monte Carlo casino, a beautiful building which is easily recognizable with it's green roof.  The casino attract lot of rich and not so rich tourists.
Another famous entertainment of Monaco is the Grand Prix de Monaco which is considered one of the most prestigious car races in the world.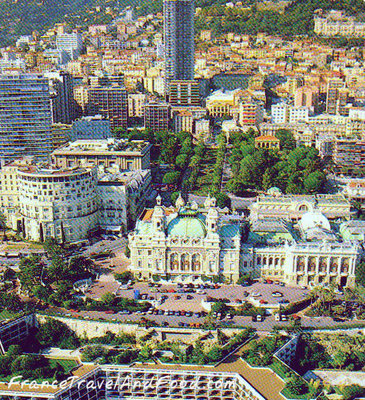 Exotic Garden and Cave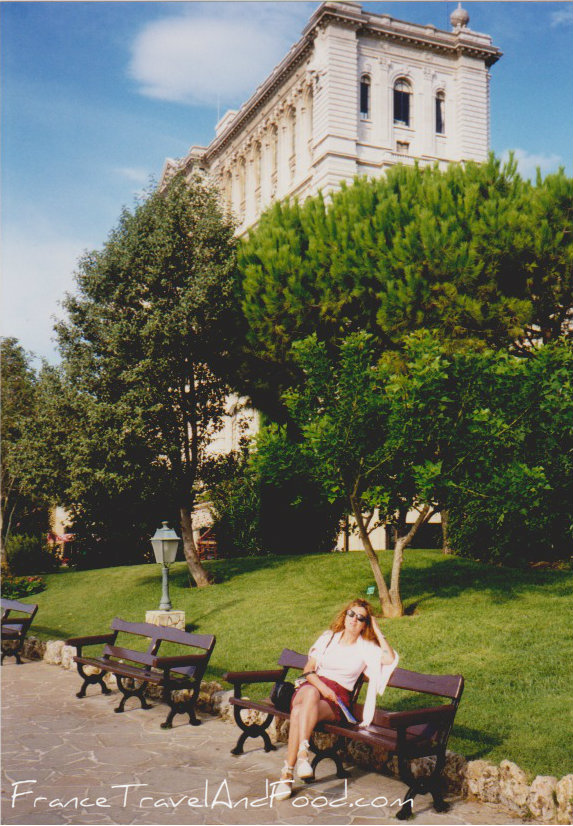 On what we call "the rock" nearby the palace you can visit the magnificent exotic garden, which will remind you of the exotic garden of Eze with huge and beautiful cactus and colorful flowers which thrive under Monaco's weather.
At the bottom of the cliff of the exotic garden you can visit a beautiful cave which is about at see level.  The cave is naturally decorated by limestone and water charged with carbon dioxide which created stalactites, stalagmites, draperies, columns and spaghetti.
The entrance for both the exotic garden and the cave is 7, 00 € for adults, 3, 70 € for children between 6 and 18, and 5, 40 € for seniors 65 and older.
I hope you enjoyed the visit to Monaco, the Sovereign city, but before you leave take a peek at the video.
Now, tell us what you think …