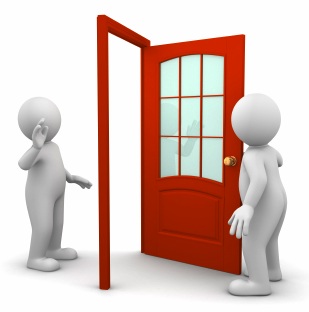 I stumbled upon a blog post the other day which was describing all the reasons why you shouldn't waste your time guest posting on other blogs.
A couple of the reasons that were mentioned were that –  a) It's not because you post on someone's big blog that people will click on your link and land on your site, and – b) Your good content is giving the host blog all the juice while you're getting nothing.
I thought that it would be interesting to take these points and analyze the pros and cons of guest posting.
In a recent article I was mentioning all the blogs that I guest posted on for the year 2011.  I actually started guest posting in 2010, but I got busy doing other things and didn't follow through with it.  However, last year I decided to become a bit more active in this department and I am glad I did, because even though I did it in a rather leisure way starting in mid summer I still accumulated a small list.
So, what are the pros and cons of guest posting and is there any truth to what this blogger mentioned on his post?
Are you Getting Visitors From a Guest Post?
The answer to this question is not black or white but rather a various shades of grays.  What I mean by this is that I can't say that the blogger in question was 100% wrong when he said that people won't click on your link just because you guest post on higher traffic blog.  That's true that some won't. While some people might get curious to know more about who wrote that guest post, like me when I read a guest post, for some strange reasons, some people won't do that at all.
This being said, however, that's OK, because the reason why you guest post is not only about people clicking on your link.   There are other very important  reasons why you want to guest post, and we'll see what they are a bit later.
Did I personally get visitors from my guest posts? Yes, I did, to a degree.  However, this is not the best reward I've got from this; what I've got is being noticed by other bloggers who asked me to guest post on their blogs.  So, for me it kind of snow balled more that way.
More invitations, mean less requesting to do, and more chance that your next guest post will be accepted fast.  More invitations mean more exposure.  More exposure is bound to lead to more traffic.
You see, what that guy forgot all about when he was seeing only the negative effect of  guest posting is that the most important element, which is what pays off in the end, is the "amount" of posts you are going to do. The more guest posts the more positive results.
No true success happens over night. Guest posting is no different.
What More do you Get When you Guest Posts?
When you guest post, even if you had no one at all clicking on your link you still are spreading your wings with high quality content under YOUR name.  Another thing that happens is that guest posting also helps you to polish your writing skills big time.  Two biggies right there!
Then, you can even collect all your guest posts and create a new page on your blog featuring them and looking like an expert.  Guest posting also gives you high value back-links to your blogs in the form of pingbacks all pointing to your site.
Are you Giving All the Juice of your Great Content to the Host Getting Nothing in Exchange?
As a matter of fact I've never read such statement from people who have actually written guest posts, and a lot of them at that.  I have to wonder if this guy even ever wrote a guest post himself.
There is no doubt that guest posting is a lot of work, because you want to write your best piece and take your time to do so.  However, there is great satisfaction in being featured on other blogs that may have way more popularity and traffic than your own.  If you do that enough times you are going to be recognized, there is absolutely no doubt about it.
Ask Danny Iny from Firepole Marketing! This guy has made a point to guest post like a mad man, and it most definitely worked for him. But, don't forget, he did the work, he did the writing and he left the negativity out of the picture.  This is how you need to do it in order to succeed with guest posting.
All in all, guest posting gives a lot back to the ones who are willing to do the work first. But, if you do it right, there is no reason to find any negative points about guest posting, because pros beat the cons in the end. Every time!

Do you Want more article marketing success? Just fill out the form below and get my FREE article marketing eCouse!If this article was helpful to you, or if you have any thoughts about it, don't forget to leave a comment and link you own blog or post to it! Tweet