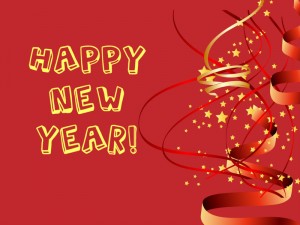 It's been a very good year for me and for my writing, because this year was the year I really started to master my "thing" much better and started this blog to help people improve their blog and article writing.
It is my sincere hope that this year has been a good one for you to, but guess what? The next could be even better.  I am surely working hard at it! What about you?
A Little Bit of my Writing Story
Back in the summer of 2006 when my writing venture online started I was really focusing on article marketing alone basically.  Blogging was not my focal point back then.  As a matter of fact I didn't know much about blogging at all.
Looking back, as far as I am concerned, I sincerely think that it was a mistake.  However, I did it because it was what I was learning back then.  I  was encouraged do just that, sell products using article directories.
Over time, however, I came to the realization that if you do 80% of article marketing and 20% of blogging it is not going to give you a name and a reputation online.  And that is what I was craving for.  I wanted to build something. I wanted to create my own "brand" so to speak.  Not just write articles to sell products online.
For the Love of Writing
Writing articles in countless directories did teach me something, however, which is writing.  I realized that I was starting to become petty good at it and what is more, I was starting to love it more and more.
Now, I had a delema, though! I was not liking so much writing to sell but writing to write.  I was loving more and more to write about stuff that I really loved and enjoyed and write for fun.  This is why by the end of 2010 I was ready to create a blog about the topic of writing.
I started pretty slow, writing a blog post every two to three weeks, but then I realized that I wanted to give more focus on this blog and increased my blog post frequency as well as their length and value in content.
Getting More Involved With Other Bloggers
Then, I realized that it was time for me to get more involved with the blogging world, get to know other bloggers, checking what they were up to, what writing styles they were using, what seemed to work for them, etc…
I have to say that I've learn a lot visiting many blogs recently, and I've made some blogging friends in the process.
Then, the next natural step for me was to contact bloggers who are welcoming blog posts.  I haven't done a whole lot of it yet in comparison to some of you I'm sure, but here is a small list of the great blogs who have gracefully accepted my work…
The Wealthy Affiliate blog owned by WA owners Kyle and Carson.  The WeBlogBetter blog owned by Kiesha Easley.  The Crimson Soap Box blog created for the purpose of a blog contest created by Kiesha Easley which I participated in for about a week, before dropping out because of family matters.  Barry-Wells blog, owned by Barry Wells who I am going to interview very soon and post about it on my Affiliate Success Methods blog.  Sonia Winland LogAllot blog which I met on Barry Wells blog recently. And last but not least YoungPrePro blog owned by Onibalusi Bamidele who became this very successful freelance writer and blogger.
This is just a beginning for me as guest posting is concerned. I will continue to guest post, putting the bar higher and higher reaching those hard to reach blog mammoths who receive tons and tons of posts every day.
This is one of the goals that I have set for myself for the year 2012 in order to spread my writing wings.  This is just one goal, I have may others.
As bloggers, writers, internet marketers, product creators, network marketers, etc… it is very important that we set goals, because goals help us grow in our business and on a personal level as well in the process.  If we stop stetting goals we just stop growing, it's as simple as that.
It is my hope, my friends, that you too keep growing and getting closer to your writing, blogging, marketing, etc… goals for this new year of 2012 and reap great success because of it.
Happy New Years to all of you!

Do you Want more article marketing success? Just fill out the form below and get my FREE article marketing eCouse!
If this article was helpful to you, or if you have any thoughts about it, don't forget to leave a comment and link you own blog or post to it!