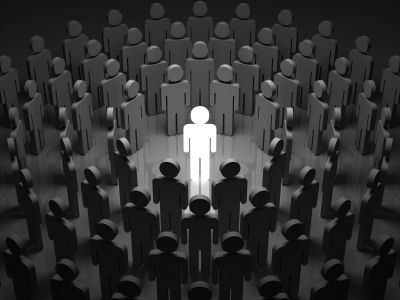 You may have read, in a previous post of mine, that I've joined a toastmasters' club recently, and this past Wednesday I was scheduled for my first speech, called the ice breaker.
As I was preparing for my speech, I observed how a speech structure resembles a blog post structure.  In both cases you need to captivate your audience.
There are two ways you can captivate an audience, one is by speaking to it, and the other is by writing to it, but in both cases the same rules apply.  So, in this post, I wanted to discuss some of the points that make  a strong blog post.
As a matter of fact, a speech and an article are pretty much the same thing. If you were to write your speech entirely and read it out loud, or if you were to read your article out loud, both should make sense to the listener. If not, you've got some more left work to do.
In This post, I've put some tips together that can help you make your writing more interesting so you can captivate your audience.
 A Clear Opening
Every good speech and ever good article or blog post should start with a clear opening. If you are not clear about what you are going to discuss, or if you start too weak, you may lose your audience before you even had the change grab it.
Now, how do you start strong you might ask?
You start strong by creating an interesting, attention grabbing onset that will captivate your audience's curiosity right from the get go.  If you manage to do this well, your audience (your readers) will be all ears and eyes, and they will want to know more.
Evaluate your Audience
A great opening calls for an evaluation of your audience. Whom are you speaking to or writing for?
In my speech, since the theme was "helping the audience get to know me" the logical and most attention grabbing idea I found, was to tell them that I was born and raised in France, and setting the stage from there.
I knew that this would be a perfect introduction to my speech because I live here the US, but if I were to give that same speech in my own country of origin, you can bet that I wouldn't have started this way, now would I? Thus the importance of evaluating your audience and adapting your opening accordingly.
[box type="info"]Just any introduction might not work with just any audience. Always make sure you know your audience when preparing your opening/introduction.[/box]
Use Appropriate Opening Tools
While there are no set rules to create a strong opening, there are few concepts that work well on any type of audience.  Here are a few of them:
Ask a question – one that relates to the topic you're going to discuss.
Use an appropriate quotation – one that will skillfully introduce your topic.
Give an adequate example – chose an illustration that will introduce your topic well.
Make a visual comparison – both in speech or in written form you can use an image – a visual- that will introduce your topic in a very captivating way. In writing that image could be a metaphor.
Create an adequate story – You can create a little story that will introduce your topic and captivate your audience from the get go.
Draft a Chronological Setting
When things are organized chronologically, it makes your topic so much easier to understand and follow through. Whether you're speaking or writing, chronological order always works best.
When I opened my speech, which was about "me" I started where I was born and raised, then I went on to drama schools I attended, then I went on to mentioned my work as an actress, then I went on to why I moved to the US, then I mentioned my work as an internet marketer and freelance writer until now, all the way to the reason why I've joined a toastmasters' club.
I didn't go back and forth losing my audience and myself.  I had a perfect chronological setting. As a result my evaluator wrote; "great organizational skills" in my evaluation book.
[box type="info"]Think of a movie. If the story wasn't told in a chronological manner, there would be no movie to start with.[/box]
Draft the Body of your article
While drafting the body of your article, you could choose 3-10 steps or subheading. The number of subheadings you will decide on will depend on how long you want your article to be, how much information you want to include under each subheadings, what type of audience you're writing for, the style of blog post or article, as well as your own preferences and style.
In other words, there is no specific rule as for how many subheadings you want to include, and how long or how short you want your article to be.  You may have heard of a blogger named Kevin Duncan who has written an 8,317 word blog post. At the same time, you'll also find successful bloggers who write rather short posts.
It's not so much about the length of your article, but more on how well constructed it is, and if you're passed along the information you have in mind well.
If your blog post is long, but half of it is only rambling, or it's got a 500 word introduction, than where is the value? On the other hand, if your blog post is long because it's like a mini manual full of juicy tips, than all the better for you, and your readers.
[box type="info"]Always keep in mind that no matter how long or short your piece is, your audience needs two main things; a) understand your point and b) enjoy what they are reading at the same time.[/box]
Make Sure your Article Flows
The main thing that needs to happen in order to keep your audience motivated and captivated is to make sure that your article flows.  The rule number one rule to make sure of that is to proofread – but not to correct misspellings in this case -proofread with flow of your story in mind.  Only when you know that you have an article that flows well, should you worry about the little mistakes and miss-spellings.
To make sure that your article flows make sure that you've got the following points covered:
Select an appropriate outline that your audience can easily understand and follow
Make your message (your article body) is clear to your audience by choosing the main points and subpoints carefully
Create a strong introduction and conclusion
[box type="info"]Always use appropriate transitional words. Remember that those little transitional words are very important for the flow of your article.[/box]
Your Conclusion is Important
Both in speech and in writing, conclusions are important. Your conclusion is in a way the sister of your introduction, except that instead of being your first opportunity to convince your audience it's your last opportunity to do so.
You could use your conclusion to reinforce your idea, and leave a lasting impression.  You could conclude with a summary of the main points of the body of your article, and/or motivate your audience to take some specific actions.
Just like in the opening, you could also use a question, anecdote or quotation that will help you close your article perfectly.
In my own conclusion here, I would say that there is a method to captivate your audience, and if you follow such method, you will be able to create articles that work every time, no matter what your topic is and no matter how long or short your story is.
[box type="info"]Always pay close attention to the unfolding of your story when you write your blog post. No matter what you write, there is a beginning, a middle and an end, and all of it needs to make sense.[/box]
Happy writing and story telling! Your turn now? Let here what you have to say on the subject.