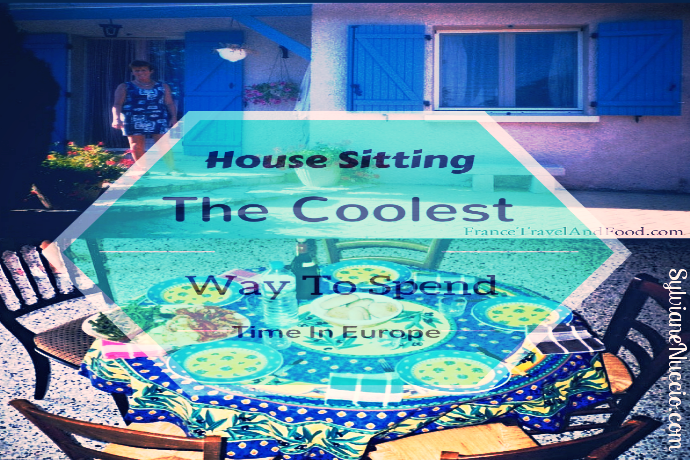 To tell you the truth, I had never thought about house sitting until rather recently, as I am considering it to travel across Europe while I will be in Italy.
As I was doing some research, I realized that France, Germany and the UK happen to have quite a few house sitting offers compared to some other European countries, but it's possible to find house sitting opportunities basically anywhere, going from cities to rural areas.
Have you ever thought about house sitting to enjoy super affordable vacations that you might not otherwise be able to afford?
Or are you a homeowner with pets, plants or other things that need someone's attention while your away?
If yes, then this article is for you.
I'm not a house sitting expert, but I've been doing some research and a lot of reading about the subjet for the past three months, and gathered some of the things that I've learned, for you here!
Why do Home Owners are Looking for House sitters?
Now each home owner may have his or her own specific reason to be in the market of house sitting, but all in all it comes down the these 3 main reasons.
House Sitters Keep Burglars Away
The first and foremost concern of the homeowner who is leaving his house anywhere from a week to a few months at the time, is the risk of burglary.
It is very easy, especially in small communities, and small neighborhoods, to spot an empty house.
There are actually burglars shopping around in search of such homes, so they can come in and rob unsuspected owners that are away.  Some people have seen their home totally emptied while there were away for a long period of time.
Having someone living in the house while the owner is away, will keep the house much safer.
That's where house sitters come in.
House sitting reduces the risk of burglary so much so,  that your home insurance could go down if you specify to them that you are registered to a house sitter agency.
Now that's a plus, if you ask me.
House Sitters Take Care of Pets
Another essential reason why homeowners are looking for house sitters is their precious pets.
Cats, dogs, fish, horses and even at times farm animals, all need care while the owner is away.
It's much cheaper and less traumatic for the pet to have someone live in their house while their owners are away than to spend days or weeks in a kennel.
Both pets and home owners benefit immensely from pet loving house sitters.
It's not only cheaper for the owner, but it puts their mind at ease, and this is priceless.
As for cats and dogs, they don't have to go through the emotional turmoil of going to a kennel.
That in my book, is even more priceless.
House Sitters Take Care of Plants and Gardens
Besides pets, many homeowners have plants, lawns and other gardens that need to be attended to while they're gone.
Finding someone willing to live in their house for free while enjoying some dream vacation , and taking care of those things, is really perfect for both parties.
For the reasons mentioned above, and maybe more, many homeowners all over the world, including Europe, are looking for trustworthy house sitters.
And many house sitters would love to stay in your house for a few weeks or even months for free, in exchange for some house sitting, pet care and other gardening shores, in order to live the good life somewhere else.
What to do if you are a Home Owner or a Want to be House Sitter
OK, here I used the term "want to be" house sitter, here, because if you are already a house sitter, I assume that you already know all of that.
But if not, my little snippet here could come handy for you.
First, you need to register to some trusted house sitting sites where both homeowners and house sitters can meet each other.
Those sites work pretty much like dating sites in a way, but instead of bringing together people looking for a relationship, they are bringing together homeowners and house sitters, so they can decide if they are a good fit for each other.
While I did my own research, I also asked my trusted friend Ryan Biddulph who knows quite a bit about house sitting.
So here are some trusted sites for both homeowners and house sitters:

According to all the reading that I've done, and to what Ryan gave me, this house sitting site is the number one on many lists.
They have the same plans for both homeowners and house sitters.
The monthly plan is $49.99/month.
The annual plan is $95.88 per year (if paid in full) which comes to $7.99/month.

For this one, both homeowners and house sitters can register for free.
However, for fully activated memberships with all the benefits to come with it, such as having your photo being displayed on the site, there is a $50 fee.
Before you pay anything, though, the site lets you navigate and find house sitters and homes to sit as soon as you register for free.

This one is cheap, but yet has got pretty good reviews.
Only $20 per year to register for house sitters.
Homeowners can register for free.
What you Need to Know as a First Time House Sitter
1- Create a Profile
When you register to any or all of those house sitting sites, make sure that you create a very good profile, and that you'll be able to provide references.
If you've never done house sitting before, try to get references from previous employers or friends.
Make sure you specify about what you're willing to do.
Take care of pets and which one … dogs, cats, farm animals, etc.
Some sites will have a list of different types of animals, and you can check only the ones that fit you.
Also make sure you specify what else you're willing to take on, such as gardening, mowing the lawn, or anything else you can think of that some homeowners might appreciate you for.
Taking a look at other profiles before you create yours, is a good idea.
2- Mind the Contract
If the homeowner wants you to sign a contract, make sure you understand everything in it.
Some homeowners will and some won't.  That's up to the individual.
The rule of thumb, if you do have to sign a contract is not to let any question unanswered.
Contracts may have specifics about what it means exactly to be in the house as much as possible.
Or how many minimum evenings you should be in the house per week.
Or yet again if you are allowed to have visitors, and under what conditions, and so on.
They may also specify on what day and at what time they will be calling in to make sure that everything is alright.
Homeowners may also put quitting conditions in writing (such as a minimum days for short notice), in case you decide to bail out before the agreed upon date.
During my research I found that the only times there seemed to be some issues, was when some misunderstands came into place. So, before you sign your contract, simply be sure that you understand everything, and don't leave any room for misunderstandings.
Also, remember that some homeowners may ask you to pay for utilities such as power and water usage, or to pay only if there is a considerable difference between your usage and theirs.
All of the above should be very clear in the contract.
Happy House Sitting!
Do your diligent research, and register to as many house sitting sites as you can to give you more exposure.
House sitting can be so much fun and such a wonderful and rewarding experience, that you might be wondering why you didn't think about it before.
If you are thinking about house sitting or if you're a veteran at it, I hope you'll leave a comment below before you leave.