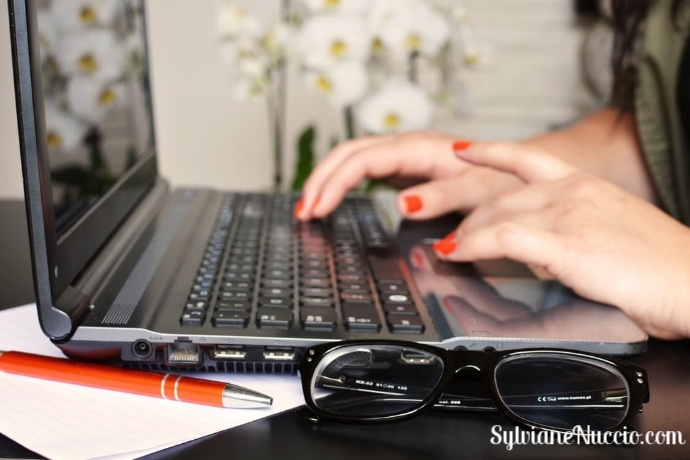 Writing your own content marketing, whether it is a Facebook ad, a whitepaper or a sales page is not always the best and smartest option for you and your online business.
In this article, I am going to show you 10 reasons why it would be wiser for you to hire a professional writer and why it makes sense to use this option for your content marketing.
Reason #1 – You Need to Write in Perfect English
If English is not your native language it should be the first reason why you should seek a professional writer to write your content marketing.
This is vital because it could be quite of a turn-off for your potential client or customer if you expose them to badly written content that seems to have been created by a 4th grader due to the simple fact that English is not your mother tongue.
Thus the importance to hire someone that can show you off rather than bring you down.
Reason #2 – You Need a Constant Flow of Original Ideas
If you don't have a constant flow of original ideas to write about to create your content marketing, at some point you will get stuck and may get discouraged from moving forward with your promotional content altogether.
Since content marketing is so crucial for the promotion of your business, hiring a professional writer will assure you to have an ever going content flow of original ideas turned into content that is going to promote your business 24/7 and as result, your business will stay profitable.
Reason #3 – You Need to Know how to Create Persuasive Content
It's amazing what we were able to get away with content marketing 10 years ago, but things have changed big time since then.
Today, not only search engines have become smarter ranking quality content better than non-quality content, but the competition is 10 times fiercer too.
What this means for you and your business it's that you need to find a way to create informative, entertaining and yet persuasive content that is going to get you noticed by your market.
Why does your target market should be interested in reading your content more than that of any of your competitors?
Being able to answer that question can really make a huge difference for the success of your business.
If you are not able to answer this question yourself, though, a professional writer will be able to answer it for you and create persuasive content that will attract your target market.
Reason #4 – You Need a Second Pair of Eyes to be More Objective about your Content
Needless to say that you wouldn't write a book without hiring an editor.
Why?
Because no matter how good of a writer you may be, it's imperative to have the feedback of at least one other person besides yourself to make sure that your content is not only grammar and spelling error free, but that it makes sense to the reader as well, besides yourself.
Depending on how professional you want your content to look and the impact you want it to have on your readers, having a second pair of eyes checking your content would be a good idea.
A professional writer will help you do just that with a more objective view than you could on your own.
Reason #5- You Need to Free Some of your Time
If you need to free some time so you can take care of other areas of your business that you cannot outsource, hiring a professional writer is really a no brainer.
If you can afford it, then you should do it.
Successful business owners always leverage their time by hiring professionals to manage the tasks that they can handle much better than themselves.
If you hire a professional writer not only you are going to leverage your time, but they are going to do the job better than you ever could yourself.
It's a win-win every time.
Reason #6 – You Need Targeted Communication Skills
You may not be aware of this, but in order to write content that is going to be attractive to your potential client or customer, you need to have some targeted communications skills.
What does it mean to have targeted communications skills in writing?
Well, it means…
To be able to write with a natural flow and a specific outcome in mind
To be able to make your writing entertaining and attractive
To be able to write in a way that speaks to the reader
To be able to use key emotional words
To be able to put yourself in the shoes of your potential client
To be able to understand how your potential client thinks
… and more
If you don't communicate to your target market correctly, you are going to attract the wrong potential client to your sites, ads and sales pages and your sales won't take off.
Reason #7 – You Constantly Need to Follow Trends
Following trends when creating content marketing to promote your business is a beneficial habit because in some cases it could really boost your content and at times even make an article go viral.
If you are a busy business person, following the trends of the moment might not be the type of things you want to be doing.
A professional freelance writer will do that for you as this is part of THEIR business.
Professional content marketing writers will use trends to create content that will bring your business in front of more people.
Reason #8 – You Need to Create Different Content Formats
While you may be able to come up with one main content format, such as blog posts, for example, you may not be able to write newsletters, emails campaigns or sales letters.
In this case, rather than wasting time and energy trying and failing, your best bet is to hire a professional writer for this type of tasks, because not doing these the right way could really cost you and your business a big deal.
Reason #9 – You Need to Write Content on Schedule
If you can't keep up with your content schedule, then hiring a professional freelance writer is definitely a must for you.
Writing content on schedule for your blog, if your blog is where your potential clients find you the most is crucial.
Your reader is more likely to be returning to your blog if they know you post the same day of every week.
Reason #10 – You Need More Targeted Traffic
Lastly, but most importantly, at the end of the day you want to create content marketing to get traffic, but not just any traffic.
What you want is targeted traffic, and what is going to get you that type traffic is knowing exactly what words to use and how to use them in your content marketing campaigns.
That's why many online business owners hire professional writers to write their content for them.
Because they know that in the end by doing so they have everything to gain.
They know that a professional web content writer will do a better job than them in bringing more targeted traffic to their business by using the right words.