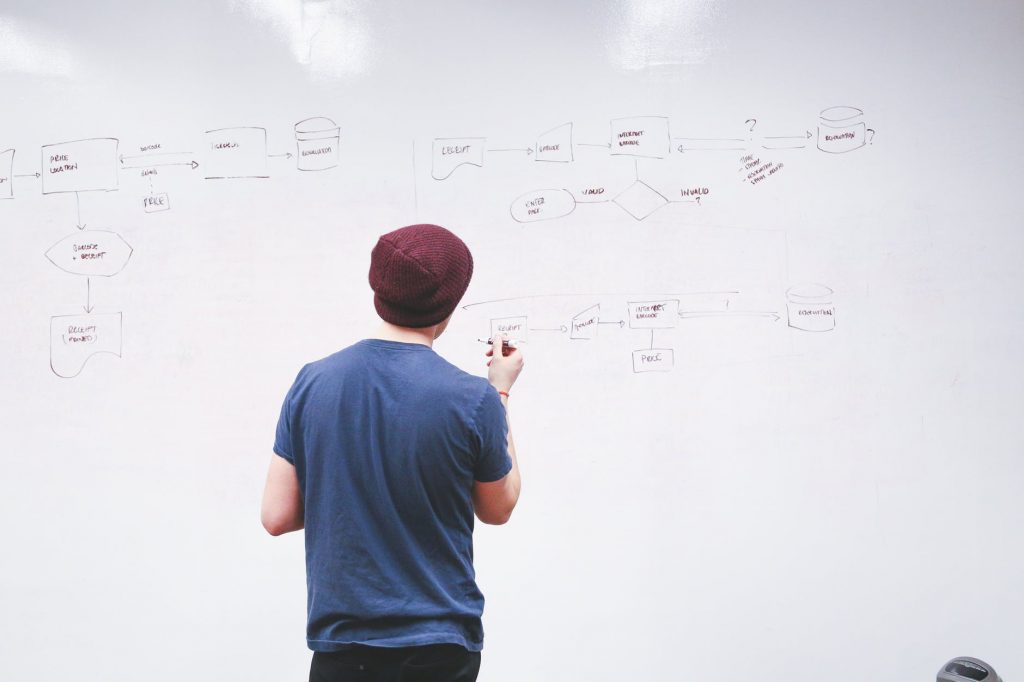 Everyone has to start somewhere. At least, that's the mentality that most freelancers and small business owners have when they're just starting out. The problem is, once you've gotten used to providing a service at an introductory rate, it can be difficult to muster up the confidence to go for high paying projects. For the majority of entrepreneurs and self-employed individuals, years or months can pass by while they stagnate working for the same rates.
Sadly, in many cases service providers are selling themselves short simply because they haven't taken the time to elevate their negotiation skills. Applying for a high-paying project and actually landing the client are two different things. At any given time, a high-value client can have multiple negotiations on the board with several suppliers. At this stage, you're competing to be the best negotiator, not the best service provider, as that is yet to be seen. With that being said, here are five sales negotiation tips you can use to start playing ball with higher-paying clients.
1. Lead with Value Instead of Price
The most common negotiation mistake is the inclination to skip straight to price. In most cases, the client will have already laid out their expectations and needs in the project or job listing. Now the ball is in your court to respond with a price quote. However, rather than making the quote solely about price, lead in with a highly detailed description of the value you'll be bringing to the table. This would include outlining the exact measures you'll be taking during the project. When clients know exactly what they're paying for, they're more likely to justify the expense.
Negotiation is an essential part of sales and if you or your team aren't doing it right, your sales will take a hit. This is why you might find it worthwhile to get some sales training. You could utilise the popular training model that Nazca Services have created, as they design their own sales program based on the different areas of your sales process. There's a lot to learn when it comes to sales, so don't rule it out.
2. Highlight Key Benefits to Increase Perceived Value
In addition to telling the client exactly what you're going to be delivering for the price, it's also important to translate what your participation will mean for their business. This would include explaining improvements in key metrics like conversion rates, website traffic, targeted leads, and any other notable benefits. After all, these perks are what the client is willing to pay a premium for. This goes back to the simple truth that people like to know that they're spending money on, regardless of what they're buying.
3. Make an Offer Before the Client Does
Many inexperienced negotiators don't know the power of anchoring – establishing the foundation on which a negotiation is based. The anchoring effect revolves around the fact that the brain tends to develop a cognitive bias towards the first piece of information it encounters in relation to a specific topic or event. By being the first one to mention price, you can set the ballpark for the counter-offer. Conversely, if you wait for the client to mention price and their rate suggestion is too low, then you're in the more awkward position of having to counter with a higher quote.
4. Base Quotes on a Consistent Pricing System
Nobody wants to feel like they're paying an arbitrary premium. You don't want clients to get the impression that you're only charging them an arm and a leg because you think they can afford it. They want to know that they're paying a fair price – one that is similar to what your other clients would pay. This means you need to be consistent with a minimal pricing scheme that is clearly posted on your website. The old "contact us to discuss pricing" pricing strategies can still work, but you'll find that conversions will usually increase if your pricing is transparent and consistent.
5. Opt for Video Chat or Face to Face Meetings Instead of Email
Finally, any negotiation expert will tell you that the highest-paying clients won't settle for email correspondence in the beginning. They want to talk to someone and see a human face. They need the comfort and assurance of meeting the person who will be accountable for their project. Thus, if you really want to play in the big leagues, you have to be open to the idea of face-to-face business meetings and video chats. During these initial consultations, you can still lean on your portfolio and pre-set pitch template to do the brunt of the work, but the main goal is to be presentable, well-spoken, and believable.
Follow Through to Encourage Repeat Business
In closing, even if you're able to land high paying projects by employing the above tips, that's only half the battle. If you can't deliver impressive results, it's only a matter of time before the charade comes to an end. Clients who pay well won't settle for the "results may vary" excuse. They want to see the undeniable quality and tangible progress within a reasonable amount of time. Remember, they are willing to pay well and will continue to do business with you but only if you can deliver the results they are looking for.