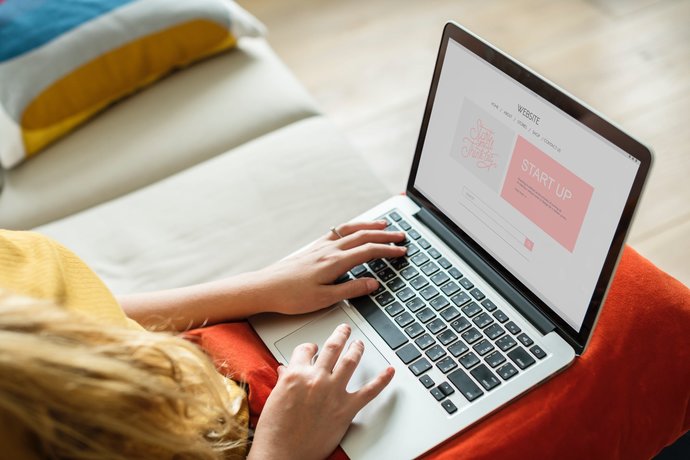 The internet is something that we all use on a daily basis for various things. Whether it's looking for information or connecting with friends and family. But even more so today, people are making a full time living by starting an online marketing business without ever having to leave their house.
You may have seen various headlines throughout the internet in regards to
opportunities for earning an online income and working from the comfort of your own home.
Is this really achievable and if so, how?

Internet Marketing and online business as a whole is something that has taken the internet by storm. And with the way today's economy is working making money online is becoming a very popular thing to do, but you still have to do it right.

Of course, this is something that's becoming more attractive to people because they want the freedom that comes from running their own business that allows them to make the money they desire on their own terms.

The fact of the matter is that there are more and more people who want to learn how to start an online business so they can make money from home than there are people to teach it, although this is growing, it's questionable just how much knowledge those people really have in running their own business.

The purpose of this post is to give you the fundamental steps of getting started with your own online internet marketing business.

You Need to Have the Right Attitude

Starting an online web business is the same as starting an offline business. It is a serious endeavor and it takes a lot of hard work. You have to put a great amount of effort into it. Some people think that an online business is nothing more than a hobby, but you need to get into the mindset of treating it just like any other company.

You may even want to consider registering your business as a company through using a formation agent like Your Company to help you get into that mindset.

The amount of work you put into your business determines the results you get out of it.
I need to emphasize this – like in any business – it takes work. It's just like going to work and making money every week at your offline job, only your job is online from home instead. Having the right mindset is one of the keys to being successful online.

Once you understand this, you will be able to move forward with the process of building your online business.

So start envisioning where you will be 6 months to a year from now and that alone will help you get there.

If you think you will become rich overnight, think again. You will only be wasting your time.
If you are looking to get into the internet business just for the money, then starting an online business is not for you.

Furthermore, if you are looking to make money online without learning and understanding the skills of HOW to create an online business correctly and not wanting to work at it, starting an online web business is not for you.

Starting an Online Web Business is Easy

However, you will need to learn some basic web skills first.

When you first look at a web business online, it looks very complicated. It very well may be, but when it's broken down into steps, it really is very easy to understand how it all works.
Creating and starting a web business is a systematic process.

The good news is, if you spend time setting up your web business correctly, you WILL make money online.
Setting up a Web Business Takes Time

Creating an online business takes time.

When first starting out, you need to realize that you are not in a race. It's actually a journey that you are partaking in. You are in a marathon, not a race.

It's vitally important that you take your time when learning every step that is taught so you can implement every skill you learn correctly and properly.

It will then move you forward to coming that much closer to getting your online business. This, of course, is the reality you are striving for.

Statistics show that the average amount of time that it takes for a business to begin making any money is 2 years.

With an online business, it's possible to begin seeing money in about a
years' time and maybe even a bit less.

What I'm saying here is that you can't expect to make any money online overnight. There is no magic button in this business.

Depending on how much work you put into your business will determine how much you get out of it. You will always reap what you sow into it.

This is why I can't stress it enough that when people think this is the type of business they would like to get into, they need to be really serious about it. It's a business, not a game.

It takes time and a little money to start an online web business.

Don't think if you just create a website and sit back that money will start
rolling in for you. It doesn't work that way.

Again here, it takes much work on your part and understanding what it is you are doing.

You Need to Have Your Own Website

Any online web business needs a website. It's important that you learn and understand how a website works so if anything ever goes wrong, you will know what to do, what changes to make and where to look in the website to correct the problem.

This is why it's important to learn how to create a website of your own instead of having someone else do it for you. It's going to be YOUR online business, not somebody else's.

You will need to know the basic web skills of how a website works and the only way to understand the basics is to create one of your own.

Now I realize that this may sound scary and intimidating for those of you who have never done this before. That's okay, it's a normal feeling we all get.

I certainly felt it when I first started out. Even those who are successful in this business today had to start at this point so don't feel like you are alone with these feelings.

We've all been there.

Let me assure you that these skills are very easy to learn. However, before you do anything, before creating a website, before building a list of people, before you create your own product to sell or before promoting a product for someone else, you need to find a profitable niche in a specific area of the market that you want to get into.

What you are doing here is setting up a plan for yourself. You are mapping out what it is you are going to be doing.

Just like a construction company can't do its job before thearchitect's blueprint is completed.

The same concept applies to your online marketing business. You are creating a blueprint for it.

Once you have your plan, you can start building your business. If you have ever watched a building being built, you probably noticed that the building is constructed in a step by step manner. It's done methodically.

Eventually, though, the building is fully completed, but if you dive right in without any plan, then you're not creating a foundation and will just end up with something that falls apart.
To avoid this catastrophic pitfall that many people have fallen into, be sure to follow this advice.