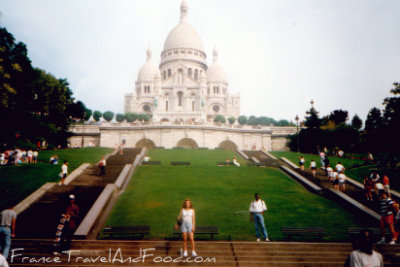 How would you like spending the holidays in Paris, France?
With the holidays approaching, I will be blogging about the holidays in France, such as what food we we eat, what traditions are followed there, and more.
But today, I thought I'll give you a little tour of Paris in beautiful videos with some options that are offered to you to stay in Paris for a few days during the holidays (or later) if this is what you want to do.

Here are the beautiful areas that you're going to visit in videos, before you being  physically there… so, enjoy!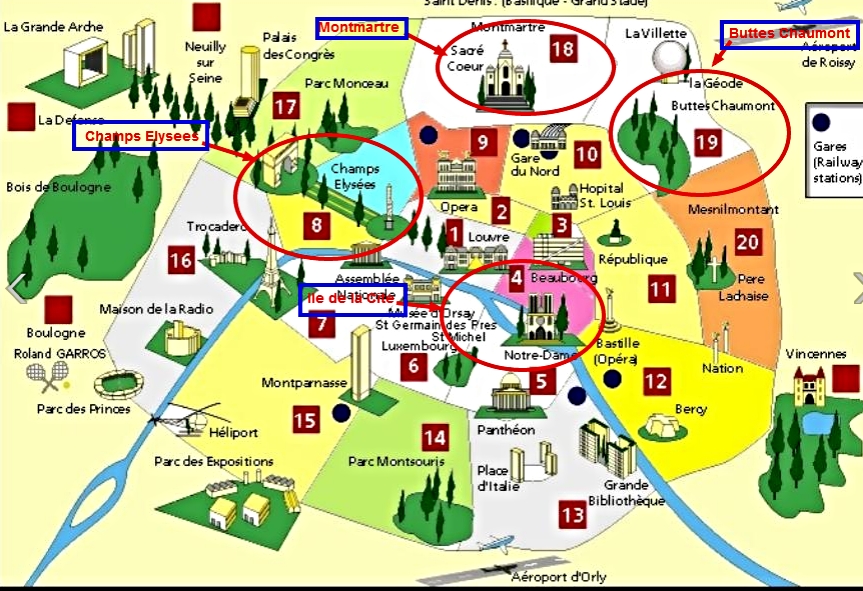 Les Champs Elysées
Les Champs Elysées has been called the most beautiful avenue in the world, and having walked that avenue up and down on a daily basis for 5 years of my life I tend to agree.
You can stay in Paris in a beautiful furnished studio right on the Champs Elysées
Montmartre
How I love Montmartre. That's where my first Drama schcool in Paris was located and Metro Abbesses was my subway station to go to my Drama class. What memories!
You could stay in the Montmartre  area (a village within the city) in a furnished apartment
Les Buttes Chaumont
Les Buttes Chaumont is one of the most beautiful areas of Paris that makes you forget that your in the middle of a capital city. The park Buttes Chaumont t is the most beautiful park of Paris.
I used to love sitting down on a bench in spring or summer time and read a book there.
L'Ile Saint Louis (Saint Louis Island)
Ile Saint Louis is an island at the heart of the city where many wealthy people live. This is where former and late French president Georges Pompidou lived as well as many famous authors of the past such as Charles Beaudelaire and Voltaire as well as famous French physicist Marie Curie.
You could rent a beautiful furnished apartment in and around Ile Saint Louis.
I hope you enjoyed this tour of Paris and can plan to spend some holiday or vacation time there!