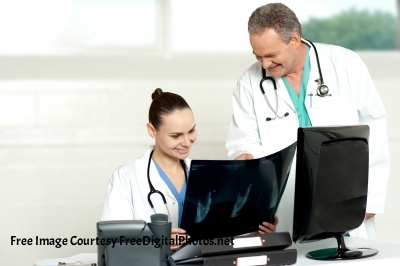 Once in a while, I am going to share with you a real life case study.  I published the first of this series back in February.  If you missed it you can read it here.
Recently I've been helping someone who has had a 25+ years of a failure trail behind him.  After asking few key questions about his childhood it became very obvious to me that he had a huge "subconscious" issue that made him "mess up", so to speak,  over and over, no matter what he did.
I'm not going to give you specific details about his situation, but I can tell you this.  Every time he's on the right track, every time he has everything one only needs to be able to succeed, he destroys it somehow, and the whole thing falls apart and goes nowhere.
What are the results of this? As a middle age man he is not where he wants to be. He is depressed, sad and overall miserable.  He knows he could do better, but he feels stuck. Even he can see a pattern here, but he doesn't know how to break it.
Does this sound like you?
I sincerely hope this is not your case, but the fact of the matter is that this sounds like a lot of people; doesn't it?
By the way, he authorized me to take his example in order to write this post, while of course I won't mention his name or any specific details pertaining to him.
How does a Coach Diagnose an Issue?
For a doctor to be able to diagnose you with any type of physical disease, he needs to run some tests. He would have to take some X-rays, blood test, may be a CAT scan, so forth and so on.  The reason why a patient goes through such procedure is because the medical doctor needs to go to the source of the problem in order to understand what might be wrong. Then, once an issue is found at the source he will analyze it and come up with a diagnosis.
One thing is sure, a medical doctor will never be able to give you a complete and specific diagnose just by looking at you.
Well, it's the same thing with a coach.  In order be able to find out what's wrong "exactly" we need to go to the source.  And while we don't draw blood or do literal X-rays there are specific questions that we can ask in order to make a diagnosis.
I guess I could call them my X-ray questions. They never fail and give me a good idea of where the problem may lie.  Once I found the source of the problem, I can make a "diagnosis", and go from there to start helping the person.  I guess you could say that a life coach is an emotional healer.
While a blog post can never replace a one on one coaching session in this post I wanted to give away some basic steps that I went through with this client that might be able to help you.
Going Back in Time
Just like your physical health can be affected either in a positive or negative way by your diet from the time you were a child until now, your subconscious mind has been affected a long time ago until now. As a matter of fact, it all started when you were just a toddler (especially between the ages of 0 and 6).
That's why when it comes to coaching there is no diagnosis possible for me without asking question about the childhood of the person I'm trying to help.  While this might be difficult for the patient at times, you need to be honest about your parents and the surrounding in which you grew up.  Being honest doesn't means that you don't love your parents, but you need to tell the truth to yourself first and then to your coach, in order to move forward.
Remember that even if you had the most loving parents, there were not perfect and they made mistakes, especially back in the days when people were still rather ignorant about a lot of things related to how we affect the psyche of our children.
For example,  I was reading Harleena Singh's post last week where she had a video talking about the negative effects of hitting a child.  They were saying that hitting a child  can cause damage in the brain. Of course they weren't talking about physical damage as if someone hit you on the head, but emotional damages.
Yet, how many people have been spanked and slapped or hit with a belt? Yes, that's right. A whole lot of people.
Bottom line, very innocent and seemingly non-important acts from your parents can carry on all throughout your adult life and make you act a certain way, whether you're aware of it or not.
For the most part, parents didn't even need to do anything more than just say something  enough times for it to be embedded in your subconscious mind forever. Yet, again, sometimes just by observing your parents without them even saying anything at all, you were still conditioning and programming your subconscious mind.
Yes, everything your parents ever did or say directly to you or indirectly, has had an effect on you.  This is why a good coach will always go back to the roots. To the beginning of YOU in order to be able to make a good diagnose of the problem.
True Life Example of How our Subconscious Mind is Conditioned
If you had met my mother, for example, you might have been able to observe that she didn't value her own time, and was ready to give it away for free to anyone asking for it.  This used to drive me crazy even at a young age, and I was as annoyed by mother giving away her free time as I was of people taking advantage of her.
However, back then, I had no understanding of the "WHY" she was doing this, no more than I knew that it came from the way she was raised.
Once I did though, it was a relief to be able to finally explain why her subconscious mind made her give her time for free. In order word, work for free for others. It was a learned pattern from long before my mother became my mom, and I was the only person that she'd ever knew that was able to find the root of that problem for hers.
Today, however, you don't have to go through a life time without understanding your behavior and patterns, because there is help out there, and more and more people are reaching out!
Seeing the Picture
By asking few pertinent questions to my client I were able to pin-point the source of his problems with failures.  It was something quite evident to me, but believe it or not, he never thought of it that way.
I'll tell you briefly that his issue was abandonment, and you could see it clearly all throughout the things that he did all his life. He basically replicate that abandonment issue over and over to himself.
He thanked me to have helped me see something that was right under his nose, but that he couldn't see on his own.
I explained to him that it's like when looking at a painting when you stand too close to it.
When you stand too close to a painting you are not able to see the whole picture very well.
Only when you step back can you really appreciate the real picture.
It's basically the same thing when I listen to people telling me their stories.  Since they are pretty much into the picture they can't see it.
But because I am coming from the outside, away from that picture, I can see things much more clearly.
As a closing advice, for you, the readers of this blog, I would say this, step OUT of your own picture and analyze it from a distance.  What do you see?  What don't you let me know on the comment area.