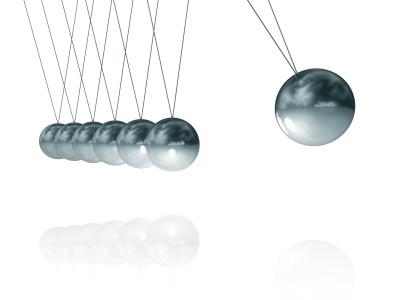 If you are into reading and into writing, I'm pretty sure that you've at least heard of or read about hypnotic writing by now.
So, what is all the fuss about hypnotic writing, anyway?
This post will explain what hypnotic writing is really about, in order to eliminate all misunderstanding you may still have about it.
By the time you're done reading this, you'll have no more confusion, in case you have any right now.
Clarifying the Words Hypnotic and Hypnosis
I am well aware that people who are not very familiar with "hypnosis" only relates this phenomenon as being in a sleep- type state at the mercy of someone. While this is one type of hypnosis, it's only a very small part of it.  There is much more to hypnosis than that.
The truth is that we are on average, in some type of hypnotic state, at least a quarter of the day.
Here are some casual every day actions that puts us in hypnotic sates that maybe you didn't know about…
Each morning as you just wake up and each night as you're relaxing before falling asleep
Each time your jog on a long distance
Each time you drive long distances on long stretches of roads
Each time you watch TV or go to the movies
Each time you're transported by music
Each time you think about past events
Each time your fight sleep as you're reading
Each time you're writing for 5 minutes or more
Each time you're day dreaming
Don't get me wrong, there are many more hypnotic states we go through in the course of day, but those are some big ones that you really need to know about, in order to understand what being hypnotized really means, before you can understand what hypnotic writing is all about.
In other words, you are in a hypnotic state every time you're engrossed in something. So now, let's see how it relates to writing.
What is Hypnotic Writing?
To sum up what hypnotic writing is in a simple phrase I'd say that hypnotic writing is "the skill of using words that pull people."
People in the advertisement industry have been using hypnotic writing and hypnotic speaking for like a century.  So there's nothing new and not even anything weird about it either. It's just part of the daily messages we receive through TV, ads, emails and the internet every day.  It's just that we're better off knowing it than not knowing it.
People who are looking to sell you something are using hypnotic words every day, either spoken or in writing.
What are Hypnotic Words?
Situations that tend to put us into a hypnotic state are situations that put us into some type of meaningful feeling that takes all our attention. Hypnotic words that people use into hypnotic writing are words that do just that. Words that make us feel and trigger our emotions.
Here are some words you may recall from ads or commercials you see on TV every day…
You
Free
New
Success
Secret
Boost
Breakthrough
At last
Announcing
Popular
Wanted
Easy
Just arrived
Truth
Always
Never
Incredible
Change
More
Those are what we call hypnotic words that marketing people use all the time, in all type of messages to grab our attention – also known as to "hypnotize" us.
This might prompt the question…
Is Hypnotic Writing Bad?
That's a good question.
Well, here is one way to answer it. Mark Twain, Earnest Hemingway, and Agatha Christy to name only these three, are considered to be masters hypnotic writers.  Is that bad? I don't think so.
My guess is that they never tried to be manipulative, so to speak, like advertising people may be, but they succeeded in being so, because they were masters of conveying "feelings" into the reader.
As strange and secretive as some people may want hypnotic writing to be, that's all it is.  A writing style, and the use of key words that make people respond, because they are "feeling words" also known as "emotional words."
There is nothing negative about hypnotic writing, and frankly nothing secret either.  It's simply a skill that you can learn and master in order to make your writing more interesting and more attractive.
But how Can you Create a Hypnotic Copy?
Here you go, another good question, isn't it? How in the world can you do this?
You create hypnotic writing by creating feelings for the receiving end of your writing, also known as…
That's right!
The reader.
Here are 3 simple rules you can use right now!
3 Simple Rules that Creates Hypnotic Writing
1)     Talk about the reader NOT you
I know at times our ego makes us write about us a lot.  We've all done that.  At times, and in small doses, that's fine, but we need to remember as we write that we don't write for us.
The ONLY place you would be writing for you is in your journal, but besides that, I can't think of any other place where you would write for you. So, it's safe to say that we always write for others.
As you remember this you need to give the reader what he wants and not getting lost into satisfying your own ego.
Listen to commercials on TV, read ads online or the ones you're getting in the mail. They are all designed to talk about YOU and your benefits. There message is never about them, but only about what they can do for you.
It's exactly the same thing when you write your blog post, for example. The more you write for the reader the more your writing will be hypnotic.
2)     Use words that trigger emotions
Take some time to study what are the trigger words that people like to hear (see the list above). Those words are very hypnotic, indeed. If you know how to use those words well, man, you can literally put people in small trances.
Do not under estimate them. Even a simple word such  as "you" versus "we" can make so much difference in your writing.
3)     Tell a story
People love stories. Stories are addictive and can easily put people in a trance. That's why TV and movies are known vehicles to be hypnotic to people.  And again, just to make sure, this is not a bad thing, it's just a fact. Stories are hypnotic.
Have you ever watch TV shows that talk about real facts and events? Those are about the only shows that interest me.  They turn real life events into stories. They keep the suspense going until the end. If you didn't know it, you couldn't even make the difference between a made up story or a real event, because they present it as a story.
Why?
Because they know that stories work, and they know that stories are hypnotic, because they induce natural hypnotic feelings, such pleasure, excitement, curiosity, etc. In other words, they create strong emotions.
Conclusion
I hope that you have a clearer understanding of what hypnotic writing is really all about, and that you can use it for both yours and your reader's own good.
Don't be fooled into believing that hypnotic writing is either a bad thing or a complicated thing. It' neither. It's just a way of writing that will pull your readers.
Let me know what your thoughts are about this topic, in your comment now!
Photo Credit: FreeDigitalPhotos.net