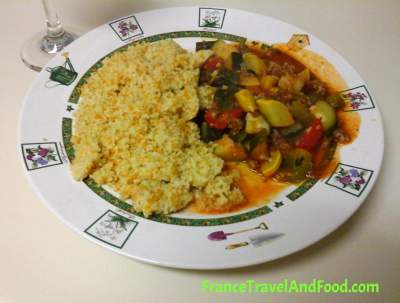 The Word ratatouille comes from the occitan word "ratatolah" and somehow became a French dish from the Provence region, but people don't have to be from Provence to prepare and enjoy this delicious dish.
The ratatouille is a summer dish since the ingredients are summer vegetables.
So today, I wanted to show you how I make my French ratatouille as I've learned to make it many, many years ago since my mother and my uncles's wife made the best ratatouilles ever.
As you follow along the instructions you can also see a step by step in images.
Ingredients
One fresh onion
3-4 garlic cloves
4 fresh medium size french tomatoes
4 zucchinis
3 squashes
2 green papers
2 red peppers
A handful of fresh parsley
half a pound of sausage meat (just do without this if you're vegetarian)
Vegetable Goya seasoning
Salt & paper
3-7 table spoons of olive oil
In a kitchen mixer, mix the garlic, fresh onion and parsley until completely chopped thin. In a big cooking pan, pour the olive oil and wait until hot. When oil is ready, pour that mix in it.
When the onions start getting a golden color, pour the sausage meat and let cook until he meat is very well done (getting a bit brownish).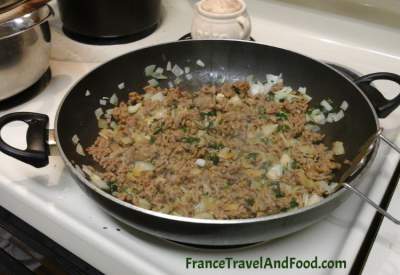 In the meantime, you should have cut the zucchinis and squashes in small squares. When the onion/sausage mix is well done, pour the zucchinis/squashes. Mix well and cover until partially cooked.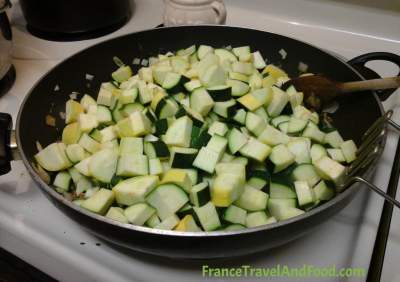 By then, you should have your papers cut in small cubs as well, and add them to the mix. Stir and and cover and let cook a little bit.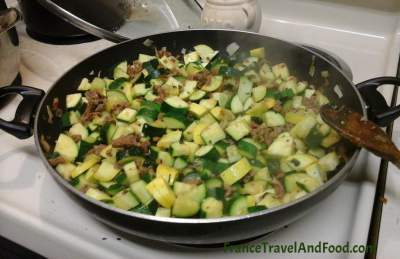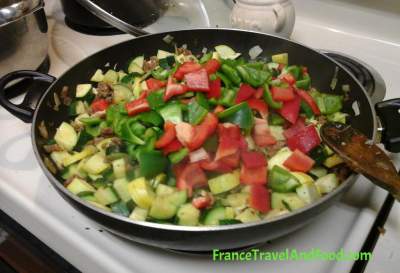 In the meantime, you should have boiled or steamed your tomatoes, so you can peel the skin easily. When your tomatoes are peeled, but them up and pour them into a mixer. than mix the tomatoes until you obtain a nice smooth sauce.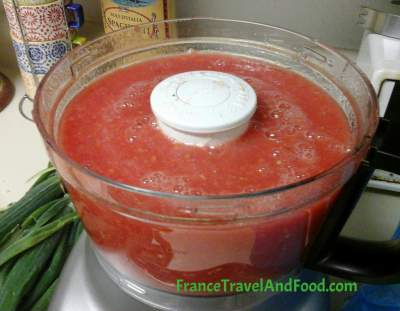 Then, pour that sauce into your mixed vegetables. and add some Goya vegetable seasoning, salt and paper.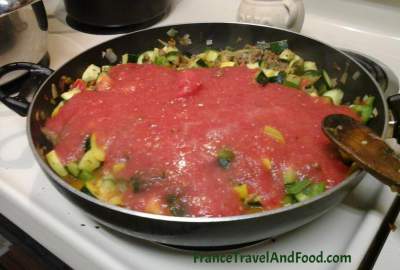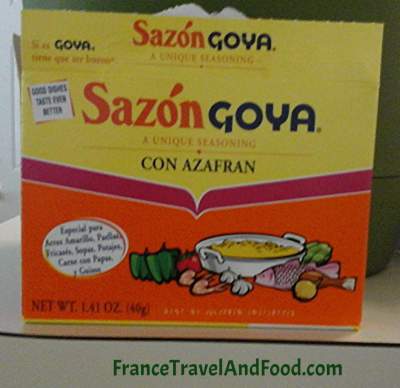 Let cook at low to medium low heat for about an hour.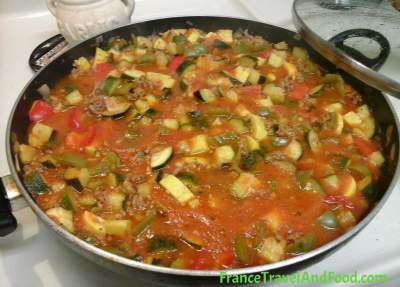 Your mix should have changed color and look very appetizing.  You can serve ratatouille with rice, couscous or even home fries.
Serve together and enjoy!
I hope you enjoyed reading this recipe. Now, what don't you try it? let me know what you think in the comment area below.