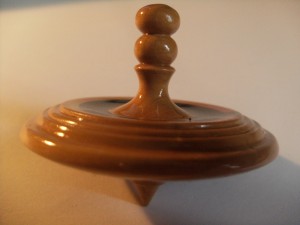 I am still amazed when I am asked the questions what is the best article spinner?  However, I know the reason or reasons why so many people are tempted to use automation when they are writing to promote either their site or products.  The number one reason is that they want to spread as much content as possible in as less time as possible, but is that really what will happen using article spinners?
Are you really going to spread your content far and wide because you are using an article spinner?
The real answer to this question might shock you, but I think that by now you really need to know the truth.  Knowing this will save you time and even money that you are wasting for such services. Most of all, it will help your future rankings on Google.
What You Need To Know About Spun Content
What you need to really understand once and for all is that spun content cannot and will not ever be quality content.  The reason for this is that your spun content can be called quality content only ONCE.  I don't care how good your spinning robot is at finding synonyms to a word, but that's all those spinners do; replace a word with a synonym of that word.
For example, it doesn't matter if you are saying "the lost hat was found on the road" or "the missing hat was retrieved on the high way" or even "the once gone baseball cap was finally spotted on the side of the old country trail".  You are still talking about a lost hat that was found on a road, don't you?
This is exactly what happens with spun content. It could be the best valuable content you have ever written, but what it really is once it's been spun a few times, even if it was spun by hand, is just a spun valuable content that has no more value as such.  As a matter of fact, all you would have done is spoil your once quality unique content by spinning it.
Your original article is not unique and original anymore, it's been spun around so many times, it's lost all its originality – all in all, its very value.
What Does ROI Has To Do With Fresh New Content
For the ones who don't know it yet, ROI goes for return on investment.  For every step that you take online you want to have the best ROI possible.  When you are using an article spinner, you are still using your valuable time (investment) to be able to set up your spinner application with all the synonym words and other details that you need to put in in order to spin your article.
Then, when you're done you may feel like you have invested your time wisely and will get a good ROI (return on your invested time) because your content will be sent to dozens to hundreds of sites which will be giving you a lot of exposure and tons of back-links, right?
Well, I am sorry to tell you that it's not the case!  If you really thought that way, you couldn't be more wrong.  Let me explain you why.
Why Your Spun Articles Will Never Rank On Google
Many internet marketers and bloggers have written about how Google cares only about unique content these days.  The days when you still had a slight chance to fool Google algorithm with low quality content are over.  As I mentioned above, even if you had a very high quality article to start with, it's no quality anymore even after one spin.  In some cases, it could even be seen as duplicate content by Google even if words have been switch around.  If this wasn't bad enough, there is more…
The multiple sites that your spinner sends your articles to are sites that are not even ranked on Google at all.  That's right! None of those sites would ever appear as a result of a Google search; therefore, your content on such sites will never appear either.  The only way you could ever find your content there is by entering the URL of the site in your browser and then find your article on that site.  Of course,that's not the purpose of blasting your content, is it?
Well, worst case scenario, I am still getting the back-links you may say!  Wrong again!  Back-links on such thin content sites don't even make any difference in your ranking whatsoever.  None!
Now, because of all the reasons I've mentioned above, no human eyes ever set sight on such sites.  In other words, there is no human pass through traffic that you could benefit from either.
Get Real ROI For Your Content
Do you want to get REAL return on investment (ROI) for everything you write online?  If you do, there is no secret; you need to spend the time writing real articles every time.  I know it might seem that it's a lot to write, but it's really not, because your site will rank better and your content will show much more on search results if you spend the time writing only 10 articles that are 100% unique than if you have a hundred of spun garbage articles.
Harsh reality? Yes, it might be harsh reality for some, but hey, it's time that you wake up to such reality and stop wasting your energy, time, money and false hope on spun content that is not going to help your site in any way.  When you spend time writing unique and original content you are getting real ROI for your content.


If this article was helpful to you, or if you have any thoughts about it, don't forget to leave a comment and link you own blog or post to it!