I know some of you might not like chocolate and some might not like walnuts, but the creativity of cooking means that you can take any basic recipe and replace it with the ingredients that you do like.
I made this cake yesterday for Thanksgiving dinner as I am not a pumpkin kind of person, but I just love chocolate cakes.
Here is the step by step recipe.
Ingredients for  the Cake
– 4 eggs
– 250 gr of butter
– 250 of sugar
– 150 of flour
– 120 grams of baking chocolate
– 150 grams of shell-less walnuts
– 2 table spoons of rum
– 2 table spoons of whipping cream
– 1 small coffee spoon of baking soda
– 1 pinch of salt (no adding salt if you're using salted butter)
Garnish
– 75 grams of chocolate
– 3 spoons of whipping cream
– 75 grams of walnuts
– 1 pinch of cake or cracker crumbs
Preparation
Melt the butter in a small cooking pot on low heat.
Grind the walnuts until to small crumbs (but not powder).
Separate the whites from the yokes in two different large baking bowls.
Mix the baking soda and pinch of salt to the flour.
When the butter is melted, use the same pot to melt the chocolate with the two spoons of whipping cream together. Melt the chocolate in bain-marie.
When chocolate is fully melted stir with a wooden spoon until you obtain a soft smooth sauce.
Making the Cake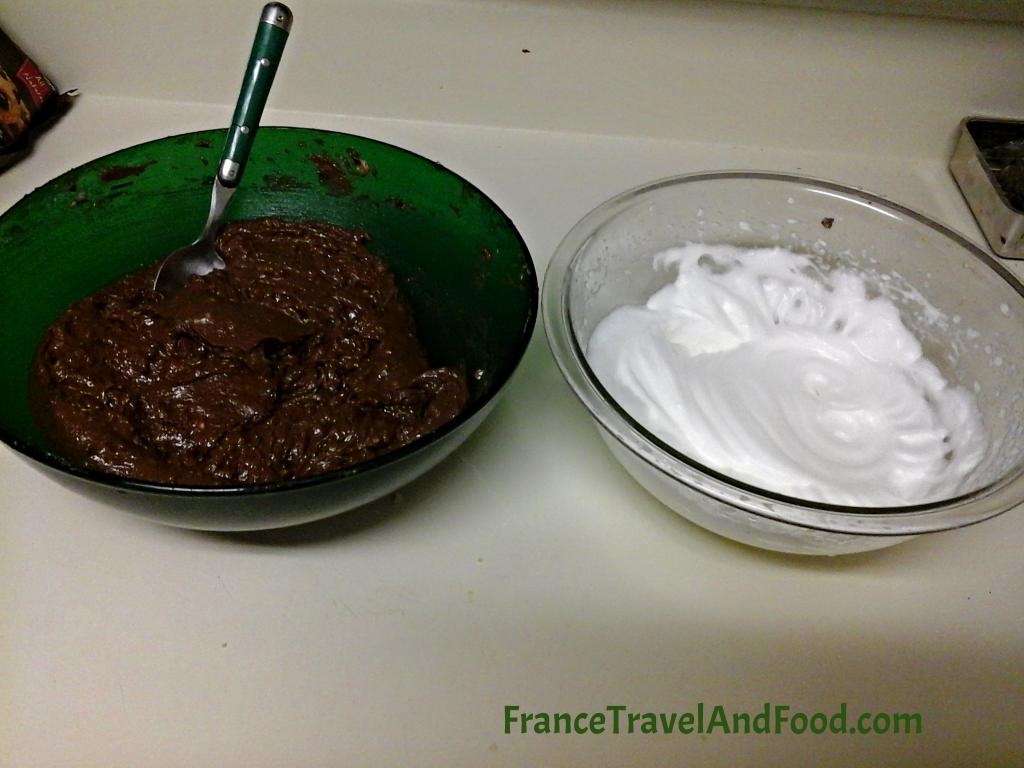 Beat the egg whites with an electric mixer until firm. If you are using unsalted butter like I do, add a pinch of salt.
Mix the yokes, sugar and rum together until you obtain a pale yellow mix. Then add the butter little by little until well mixed with the rest.
Then add the walnuts and mix until all incorporated. Then pour the chocolate little by little to the mix as you stir with electric mixer. When the chocolate is fully mixed add the flour little by little while mixing as well.
When chocolate and egg white bowls are ready, poor the egg whites into the chocolate mix and stir in an up and down fashion cutting into the mix rather than stirring so you won't break the yokes.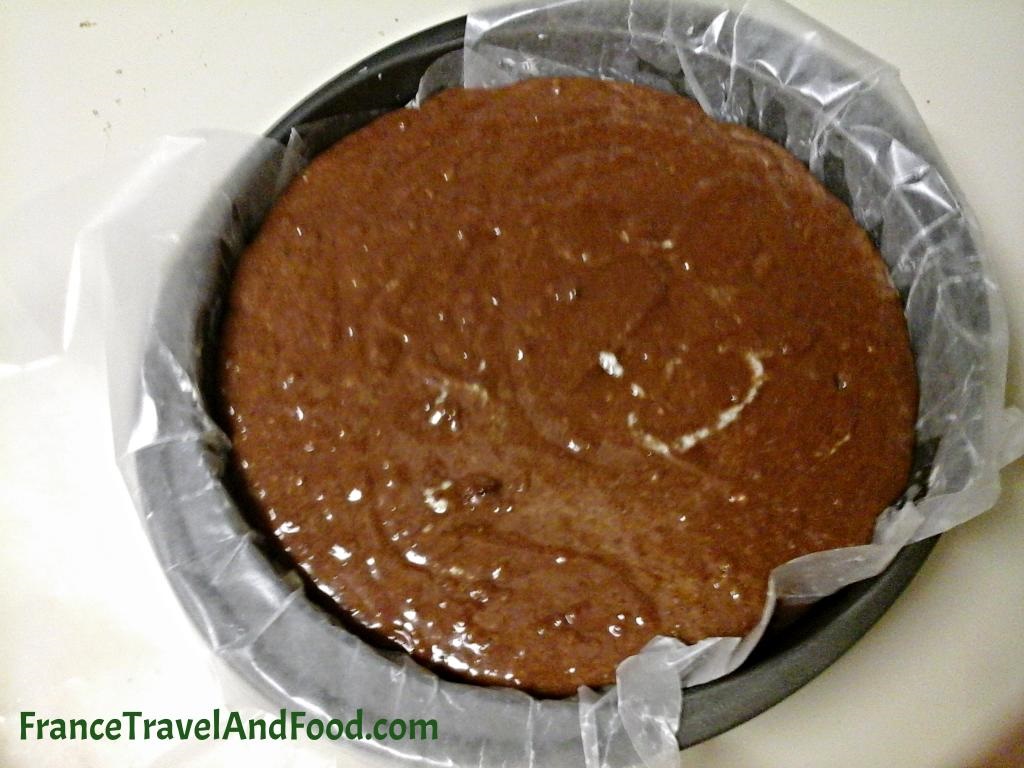 Pour into a well-buttered and paper waxed mold and bake for 50 minutes at 350° (depending on your oven it could me more or less).  To make sure that it's fully done plant a clean table knife in the center. If the knife come out clean and dry it's done.
Let it cool of for 10-15 minutes until you take it out of the mold.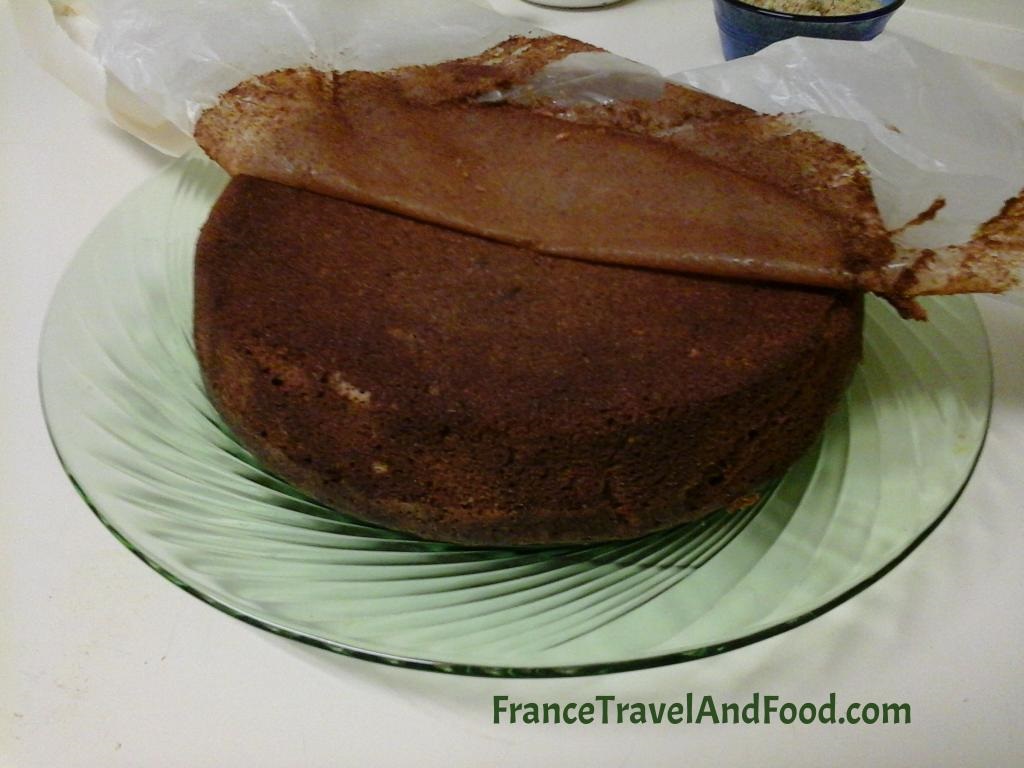 Garnish
Melt the chocolate and cream. When well melted and smooth add the nuts.   Pour on top of the cake and spread all over it with a flat spatula.
Spread some cracker crumbs for decoration.
Let the cake become cold before eating.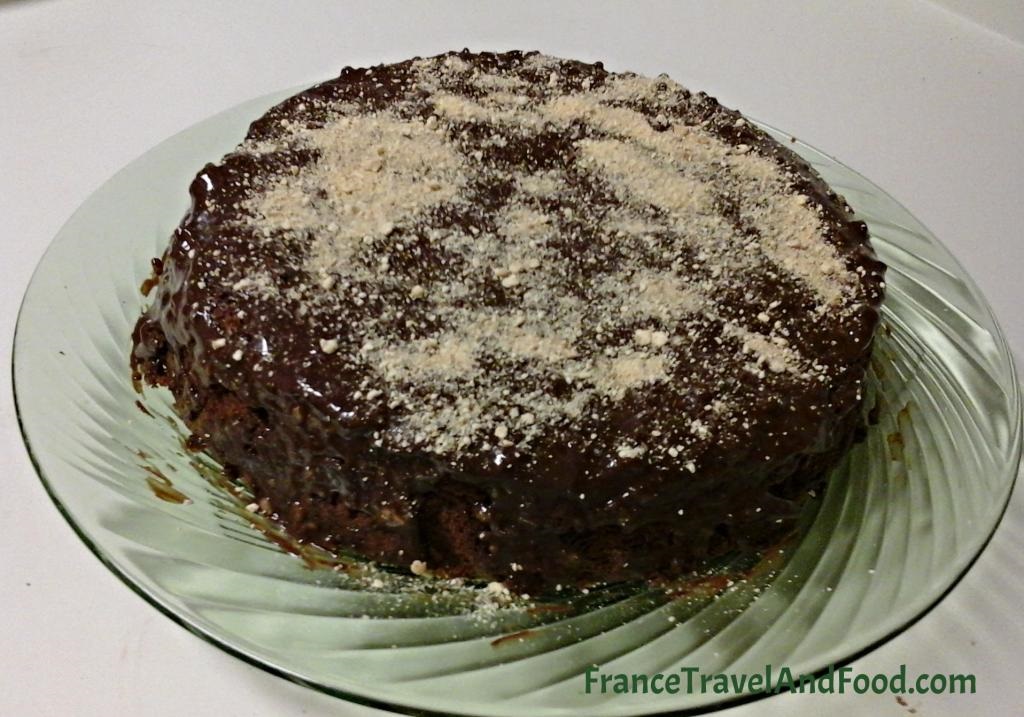 I hope you enjoy this one. Please, leave your comments below!
Bon Appetit!