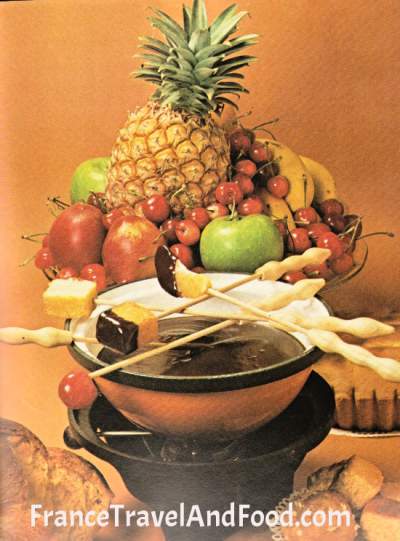 This is strawberry and other delicious fruits season, so I thought that I'll show or remind you how to do a chocolate fondue.
For 6 Servings
– 300 gr of chocolate
– Half a glass of milk
– 40 g of unsalted butter
– Whatever fruits or bakeries you may like
Melt the chocolate and milk very slowly in bain-marie, until you get a very smooth cream. Then, just pour the chocolate in a fondue pot so it's stays warm and liquid.
Precut and prepare all the fruits and bakery you want to use. The more variety of  the better and more fun for the guests.
Arrange each different items in different dishes and present them on the table so it's accessible to all the guests with the fondue pot in the center.
Enjoy this delicious dessert with friends.
I hope try this over the spring and summer. Let me know how it goes and leave your comments below.