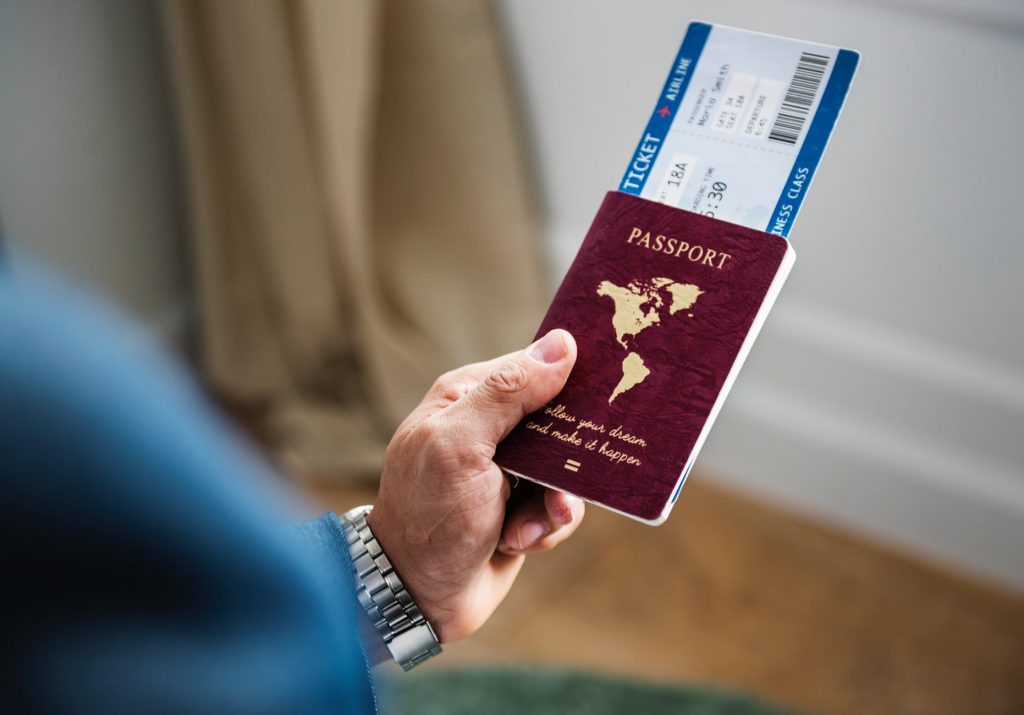 Business trip security is a must whether you're traveling regularly for business or taking a rare vacation away from your company. Every time you go away it's imperative that you take a number of steps to secure your business while you're gone. The last thing you want is to return from your trip to find that your company was burglarized with your data breached and your employees completely freaked out.
Fortunately, by adopting a proactive approach to making your business more secure while you are gone, you can enjoy your time away from the office without worrying about the worst. The following four tips will help you keep your company secure when you are out of town.
1. Install or Upgrade Your Security System
If you don't already have a security camera system in place in your building, this is the perfect excuse to invest in one or to upgrade the one that you have to a state-of-the-art system. To make it possible for you to keep an eye on your business while you are away, be sure the security system you choose can be accessed by your smartphone. Lorex sells security camera systems that include remote viewing through the Lorex app; the camera will monitor your property 24/7 and you can have the peace of mind that everything is okay by checking the app from time to time.
2. Refrain From Posting on Social Media
Regardless of whether you are going on a business trip that involves lots of meetings and trade shows, or you are heading to the beach for a three-day weekend, McAfee Institute advises that you should not post about your plans or your trip on social media. Also, turn off your location settings on your smartphone. This will prevent your geographic location from being shared on Facebook and other sites.
If you're really excited about what you've learned during the seminars and want to share it with your customers, please wait until you are back in the office to do so. In this day and age of highly sharable information, you don't want criminals to see your posts and that your office is closed up for a while. Not well-intentioned individuals could view this as an open invitation to burglarize your company.
3. Keep Your Usual Routines Going
Burglars do not typically hit businesses in a random fashion. They will often case their next target for a week or so to watch for patterns of when people are coming and going. If you are always the first one in the office, ask a trusted employee to follow your usual schedule, so that nothing seems amiss to watchful criminal eyes. In addition, be sure you have assigned specific members of your team to adhere to your company's security policy while you are away. 
As Monster notes, practice being hands-off prior to your business trip or vacation to help ensure that your employees are comfortable handling their increased responsibilities. For instance, if you are the one who always locks the windows and doors at night and makes sure your business security camera is running, and make sure that it is clear who will be responsible for these tasks while you're gone.
4. Keep Your Data Safe
Crooks aren't just interested in stealing pricey computers and other equipment. Cybercriminals are also clamoring to get a hold of your customers' sensitive data. Before you leave for your trip, make sure every device is password protected using encryption.
Take the time to be sure the latest antivirus and malware programs have been installed and are running, and backup all personal data. This way, if the worst does happen, you will not have lost all of your information.
Have a Safe Trip
Business trip security is an important facet of your business and something you need to attend to ahead of time and being smart about it at the same time. Make sure you upgrade your security system and be sure it's up and running, avoid posting selfies on social media, keep the daily routines as normal as possible and be sure your data is safe before you leave. This way, you can enjoy your time away and not fret every moment wondering if your company is being broken into.