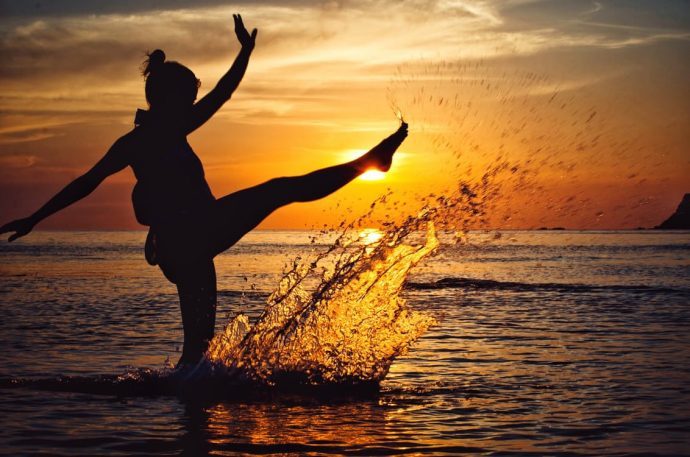 What attracts you to personal development and what are its benefits?
Is it that you are looking to make more money? Is it that you are looking for the perfect career? Is it that you are looking for the perfect relationship?  Is it that you are looking for your purpose in life? Is it that you are looking for the perfect peace of mind?  Is it that you are looking for more happiness?
My guess is that's a little bit of everything.
Even though we still find individuals here and there making fun of personal development, I would bet that their life is not as great as it could be and in some cases can't even compare with someone who has made personal development a daily practice.
As a matter of fact, just like eating, drinking and sleeping, personal development should be a daily practice to your own benefit.
Personal Development is a Way of Life

Personal development is not something you read about and let die.  Personal development needs to be understood, digested, and practiced on a daily basis.  If not, whatever you've just learned will die off like a plant without water.
Our brain needs to be fed with personal development material each every day for our mind to be health, like our stomach needs food each and every day in order for our body to be healthy.
You can't tell your body," well I given you food last week, can't you be happy with that"? Well, you could, maybe.  The only thing is that eventually your body will show you how happy it is with that.
Even though our brain won't show us such fast and drastic results when it's not getting the right nutrition like our body does, when we are not feeding our brain with healthy and up-building material it shows up in the form of an unsatisfying life and serious lack of success in many area.
However, we won't go there for now.  But just think about divorce, suicide, depression, and drug addiction rates and you'll have an idea about why personal development is so needed.
I think it's well worth it to invest some time in it, isn't it?
What Personal Development will do for You
Personal development will greatly improve your growth and quality of life as an individual.  You will find out that life has more to it than meets the eye, and your perspective about things will change.
When I receive emails from potential clients asking me questions I usually tell them that without a personal development education we are subject to swallow a lot of other people's point of views and overall BS, and that's usually not a good thing.
For example, I heard once years ago, by a religious preacher, that if your life is too easy it means that you're not doing enough for God, in your service to him.  It needs to be hard, you need to suffer a little to be sure that you're doing the right things that you are pleasing to God.
As crazy as this sounds to me today, back then I was "convinced" by that preacher. I thought that it had to be true since that man had more "authority" in his field me.
This is just an example, but many people all over the world are easy prey into believing what they're told because they don't know any better.  The reason they don't is because they have never tapped into personal development to discover who they really are, what their true purpose of life is.
In other words, they are starving their brain and mind and they're consuming junk food instead of getting nourished with up-building information, and spending more time with people who are successful and happy and less time with people who want to make them feel miserable.
The more educated you become about personal development the less prey to others twisted ideas you will be.  You won't only be happier, but you will also be an inspiration to people around you.
I remember about 10 years ago asking for help with my depression to one of the elders of my church.  Do you want to know the helpful response I got?  Maybe be you need medicine prescriptions.  Too bad for me I guess. NOT at all the kind of answer I expected.
I didn't follow his bad advice.  And this was actually the beginning of my awakening that something was wrong there, and that I needed to look for answers somewhere else.  Thankfully, I did.
The Challenges of Being Positive and Upbeat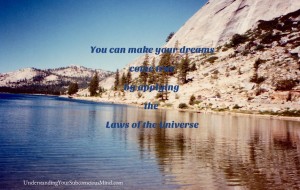 We live in a pretty pessimistic world where everything negative and bad is magnified by the media that tries to beat this up into our heads relentlessly.  That's why CNN has been renamed by few personal development leaders as Constant Negative News.  Unfortunately, constant negative news sell and that's why we are bombarded with it.
The already bad news is magnified and talked about again, again and again which is good business for them since by universal law of attraction it actually brings more bad news for the future.
It's up to us to break loose from all that, and that's when personal development can help us greatly.
What can you Gain from Personal Development?
Instead of giving you a list of things that personal development "could" do for you I think it would be better if I gave you the list of the things that personal development DID for me.
It eliminated my depression completely

It eliminated my anxiety to a great extent

It eliminated my need of approval by other people

It eliminated all the regrets that I was carrying around

It helped me to forgive people that I had resentements for

It gave me a sense of wholeness

It gave me a purpose in life

It gave me way more self-esteem

It gave me self-confidence

It helped me understand how valuable I am

It made me much stronger

It made me less sensitive to what people think of me or do to me

It helped me to remove doubts about my abilities

It made me more successful

It helped me attract more like-minded people into my life … and more
Personal development will set your mind free and guide you on the road to success.
Enjoy this short video with beautiful landscapes and quotation of my own.  If you like those I do some more in the future.
Your turn now. How did personal development help you?
Sylviane Nuccio