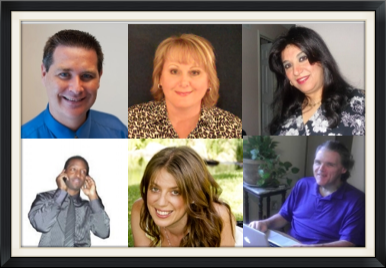 I don't have a specific date where I feature other bloggers, or at least not yet, but today I thought it would be a good time for me to feature some great blogs and bloggers that I've got to know and started following.
Four of those bloggers, I've got to know very recently, and two of them for a little while longer, but I had never featured any of them on my blog before.
Lately I haven't been able to visit other blogs as much as I used to, because of life getting in the way, but am I so glad when I'm rewarded with great articles and wonderful personalities behind the them as well.
So without further ado, let me introduce you to six wonderful bloggers who have been bringing great content on their blog and whom I am glad I've met.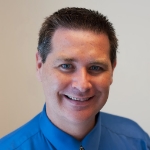 Don Purdum is the owner of UveilTheWeb.com. He's into web design, marketing and consulting. He's got a beautiful new look blog/website where you can see all his achievements and read some great blog posts.
This past week he wrote a very interesting post titled,  Are you Someone's Google? A Strategy to Grow your Online Influence and Business that I really wanted to tell you about.
There he talks about how important it is to be a giver for us to be successful in our own business, and how important it is to connect and even promote other people in the business.
What's interesting is that by the time I read his post I already had intended to write this post today. How cool is that! It really confirmed to me that I was doing the right thing.
Don is very good at building relationships himself, and he actually does what he preaches.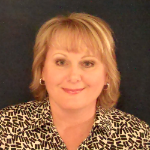 Carol Amato is the owner of CarolAmato.com.  She blogs about blogging, marketing, traffic, social media and more.
She speaks Italian and Sicilian, which takes me back home in a way, since my father was Sicilian and spoke both Italian and Sicilian as well, even though I don't myself.
Carol was also the inspiration behind the new videos that I've been making lately. I'm so glad I met Carol.
One of her last posts which I found really interesting was How to Save Time Commenting Online .  Since most of us spend so much time commenting on other blogs, you might want to take a pic at her post.
Carol is like me also in the sense that she doesn't like one way street relationships. If she makes the effort to reach out to you, she would expect you to make some type of effort as well. I agree with that one hundred percent.
Neamat Tawadrous is the owner of NeamatProBlog.com. I've known Neamat for a while, but she had left the blogging sphere for a few months to learn more about her business, and she came back recently with a new looking blog.
Neamat is always coming to my blogs and she's a very up-building person. Her comments are always so encouraging to me.
In her last post she spoke about How to Overcome the Guilt that comes from Taking a Vacation which I think to be such an a apropos topic for the summer for most of us bloggers.
Plus it's something I haven't been able to do myself in a long while, even though I'm originally from a place where people take several weeks of vacation each year. Give her post a read if you have a problem with that as well.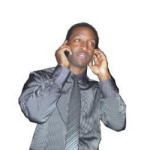 Andrew M. Warner is the owner of ShadeOfInfo.com. I've met Andrew on my own blog as he was nice enough to come by and comment. That's how I ended up on his blog.
Andrew is the owner of a publishing business named Warner's Publishing International. Reading Andrew's about me page I felt that we had lots in common; tired of dead ends jobs, spending lots of money in businesses that didn't work out and finally finding a better way. Sound familiar to you too?
In one of Andrew's last posts he talks about what it really take to build, manage and maintain a blog. If you are blogging at any level,  this is a great read for you. It's An Open Letter to all Bloggers who are Struggling to Keep their Blog Alive. This is a really great read.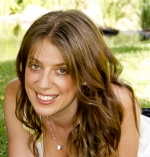 Catherine Holt is the owner of BloggingTips101.com. I met Catherine the same way I met Andrew. She came and commented on my blog and I finally made it to hers. Thus the importance of visiting other people's blogs and leaving comments.
This is also why it's very important to have an about me page on your blog, so that even other bloggers (like me) can sneak in and learn more about you to talk about what you've done.
Catherine's blog is pretty new, she started it in November 2013, and I can tell that her blog is going somewhere.
A recent post that I've read from Catherine was 4 Tips for Driving Serious Blog Traffic through Triberr which really caught my eye, as I really need help with this social media platform.
I am looking forward to get to know Catherine more as we pursue our blogging journey.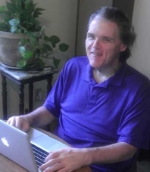 Maxwell Ivy is the owner of MidwayMarketPlace.com and more recently TheBlingBlogger.net.
I've met Maxwell over a year ago and back then I remember that he was looking for ways to get more traffic to his blog as well as more comments.  Today he owns two blogs and I am amazed at the amount of comments that he's getting now. This goes to show you how important it is to learn how to build relationships with other bloggers. I know Max does that very well.
He recently realized what an amazing person he is and how he has inspired others. In case you didn't noticed it by the name of his new blog, Max does all that while blind.
His last post titled Learning to Maintain my Site and Switching to a Mac can help many newer bloggers and encourage those who may have doubts that they can do it. Max will certainly inspire you.
I hope you enjoyed this new kind of post here on this blog. Once in a while I'll be featuring some of the great bloggers that I meet on my blogging journey.
I hope you make the effort to get to know them if you don't already. In the meantime, please, leave a comment below.