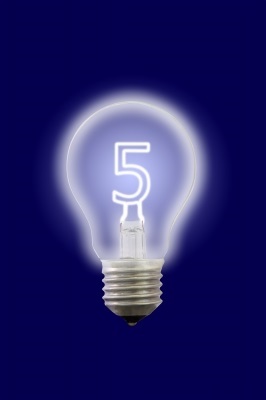 One thing that motivates me the most to keep on writing and to believe in my writing skills is that people are often telling me that they like how I write, because it's so easy to understand.
Like many other things in life, unless someone else tells you something specific about your writing, you might not become aware of it. It could be something positive, or even something negative.
I remember a sharp comment I've got a while back, that said that my post was full of errors. Ouch!  I could never found the errors, but this made me doubt quite a bit.
So, as I was coming up with ideas for the topic of this post, I was going through some of the comments that I've been getting on my blogs, to try to figure out WHY people like my writing.  As I was reading those comments, I noticed that two items have been mentioned over and over – clear and easy to understand.  I think that no matter what you write and how you write it, if it's not clear and easy to understand, it has no value to the reader.
On the other end, if people can understand the information clearly, they will what you write.  So, how can you make people love your writing?  This is what we are going to talk about today.  Here are 5 vital ingredients to make people love what you write. 

1 – Understandable
If people can't understand what you're trying to tell them, what's the point in telling them in the first place?  Now, are all so called "good writers" always clear and easy to understand? Well, my answer to this question is, no.  I've read many articles and posts from people who have the reputation of being "good writers", but which I have, sometimes, a hard time to time to understand.  Is it just me? I doubt it.
So, don't worry, if you don't consider yourself to be a good writer, worry more about being understood, and you'll be fine.
Are you hiding behind your niche saying that it's not easy to write in a way that will make people understand you?  Well, I beg to differ.
As many of you know, I have three blogs that are based on totally different niches, yet, I'm getting the same type of feedback on all of them.  I even write about other niches for clients that are yet different from my own, and still I'm told the same thing.  So, my guess is that the niche doesn't matter when it comes to the clarity of your writing.
You can write in a way that is clear, and easy to understand, no matter what niche you're in.
A very good way to keep your writing clear is to be as concise as you can.  But what does this mean?
2 – Simple, Clear, and Concise
In writing, less is more. The shorter the sentence, the shorter the paragraph, the easiest it will be for the reader to follow you.
As you edit your article take off all the unnecessary words.  If you haven't taken any word or sentence when you edited your article, it means that you need to go through it again, until you do. I'm not talking about making your article shorter, my own posts are rather long; I'm talking about getting rid of useless words and expressions in a sentence.  I do that for all my posts.
Simplicity is not the mark of a bad writer; it's the mark of the best writers.  If you ever read the best seller "On Writing Well" by William Zinsser, you know that the strongest emphasis throughout the whole book is about writing simple.  Getting rid of all the extra words, that Zinsser calls clutter, which just uses space and confuse the reader.  And yes, he criticizes some so called "good writers" for making this mistake.
Writing with simplicity doesn't mean that your writing will be plain and blend, it means that it will be easier to understand and more attractive to the reader.  By nature, the human brain doesn't like complicated things.  It's a turn off for the brain- it's a turn off for the reader.
How To Write Simple?
Now, how can YOU write simple?  The first rule is to always; always edit what you've written.  And when I say edit, I don't mean one time.  You need to edit several times,  letting some time go by between your editing sessions.   Leaving my article alone overnight does wonders for me. That's why I hate when I'm rushed to write.
Read your article as if you didn't know about what you wrote, and ask yourself the question, would I understand this if I had no knowledge of what is said here?
Don't be fooled, if you are not fully able to understand your own writing, no one will.  Read your article out loud and listen how it sounds.  You see, I didn't use the word "hear," I used the word "listen," which makes a big difference. Doesn't it?
3- Real or Made-up Examples
The use of real or made-up examples will accomplish two things for your writing.
1-     It will make people pay more attention to it, because people respond very well to illustrations.
2-     It will help them to understand much better what you are talking about, especially when you write about a topic that is rather difficult to grab.
That's why I use a lot of examples, especially when I write about personal development, because at times the topics are no easy stuff to understand.  I know that by using examples it will bring my point home.  According the comments that I'm getting, I guess it does.
Now, it doesn't really matter if you use real life examples or made up ones, as long as the examples bring clarity. Bringing clarity, that's what you're looking for.  If I have a real life example, I'll use that first, but if I don't, I'll create an illustration that will do the job just as well.
4- Enthusiasm
Being enthusiastic about what your writing is a huge factor in making people like what you write.  If you're not enthusiastic about your own writing, who will?  It's a bit like if you don't like yourself, who will, type thing.  Enthusiasm attracts enthusiasm.
I'm passionate about what I write, so it's not very difficult for me to be enthusiastic about it, but even if you can't drive passion, you need to develop enthusiasm.  This alone will make your writing more alive, more interesting, and more attractive to your readers.  People will love what you write if you are enthusiastic about it!
5- Discussion
When you write, even though you have no one standing in front of you, you need to imagine that you do.  This will help you to have a discussion tone in your writing.
Long monologues are boring and no one likes to read these types of articles.   When you write as if you were speaking to someone, explaining them something, it makes it so much more interesting, and easy to read.
To make your writing more like a discussion rather than a long monologue, you could include elements such as; questions, quotes, remarks, anecdotes, examples or illustrations. Sky is the limit!
As a reader, notice when you feel like you are really enjoying an article or a blog post, watch for time when it makes you laugh, or feel any type of emotions.  When you feel this as a reader, it's because the writer is using a discussion style. Try to learn how it's done and include this in your own writing.
I hope you enjoyed these 5 vital ingredients to make people love what you write.  If you apply them in your writing, I promise, you will improve.
As always, don't forget to leave your comments below.