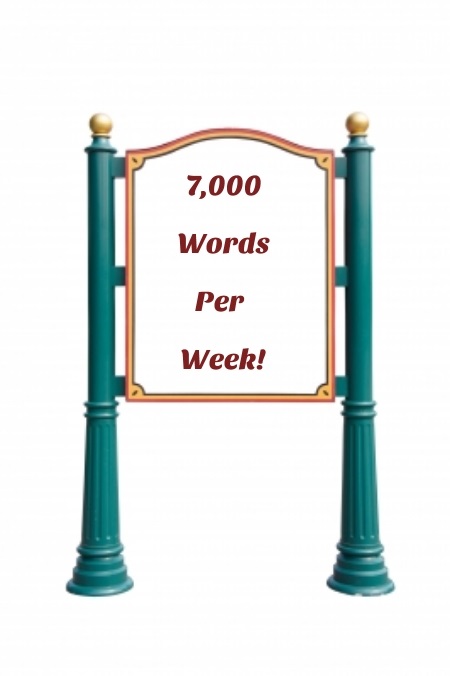 Are you shaking your head as you're reading this title? Do you feel that's one of those bomb titles that are just written to impress?
Well, part of my work IS, indeed, to find impressive titles, because they work great, but I am not someone who would just deliver on the title, I also deliver on the promises of the title, or at least I certainly try my best.
One of the most frequent questions I get is how do you manage to write on 3 blogs?  Frankly, if all I had to do is write my 3 blog posts a week it would be EASY for me.
What makes it much harder is that I still have a full time job until I have enough clients to fill the gap, plus my 3 blogs, plus some client orders, plus some articles that I write on the side to promote my blogs. Plus everything else.
All in all it averages 7,000 words a week.  Yes, that's right!
Now what's 7,000 words you might ask? How do you picture that?
Well, the best way to picture it's 7 articles of 1000 word each.  If you want to have a visual idea this post has 1446 words (including the title).
So, how do I manage to write this about 7 times in a week? Let me try to show you the 5 steps that help me write some 7,000 words per week, so you too could try to do the same. Of course, these could also help you if you need to write much less writing than that.
Mindset
You might not be aware of this, but whether or not you will be able to DO something has a lot to do with your mindset.  There is no way on earth I would be able to write to the frequency that I'm writing if I had any doubt that I could do it.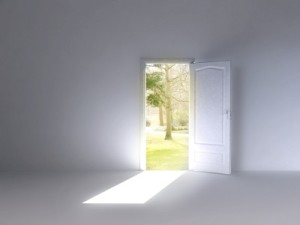 When it's time to post, when it's time to start an article for a client, or when it's time to simply write an article for a directory, I do not doubt for a second. I know I'll have it done.
Does that meant that I don't ever have doubt that I can have the job done? No, believe me I do at times, but it doesn't stop me to do it anyway. Doubts will always try to creep in, but they don't have to stop you. The only thing that will make you give into your doubts is if your mindset is not right to start with.
So this is the first rule which allows me to write 7,000 words a week – my mindset. I don't ask if.  I know I will.  I don't leave any room for doubts.
If you want to learn more about mindset tips you can visit my personal development blog. There's tons of those there.
Planning
There are so many ways you could plan your writing that I couldn't even fit them all in one post, yet a lot of people have trouble with planning.

Planning doesn't mean that you necessarily have to know EXACTLY what you want to write, or that you even have to write it down.
Planning can simply be knowing that you WILL have write between so and so time and not letting anything get in your way.  It could also just be having an idea that you need to write about, or knowing that you have to go read articles on a particular subject to get going.
I plan my writing in many different ways. But of course, time is an important factor in my planning. I post on this blog every Monday, so I know that by Sunday evening this baby needs to be ready to go. So my dead line to start writing is Sunday morning, if I haven't managed to do it before.  I know that if by Sunday afternoon I am not done with my Monday post, I'm in trouble. So I plan accordingly, to make sure that my post is ready, no matter what, by Sunday evening.
When you have to write a lot, thinking in advance about what you are going to write and giving yourself a deadline is very important to make sure things get done.
When I receive an order, before I give my client a delivery date, I analyze everything I have to write for that week, and then give them a delivery date, or at least, a good approximate one.
Whenever I can, I also write all my titles down on a notebook (they don't have to be definite). Under each title I put bullet point with subtitles or topics I want to develop in my article.
 Always Be on a Writing Mode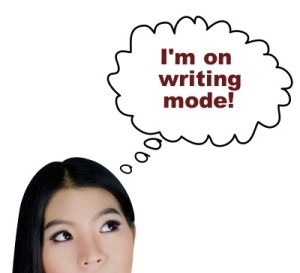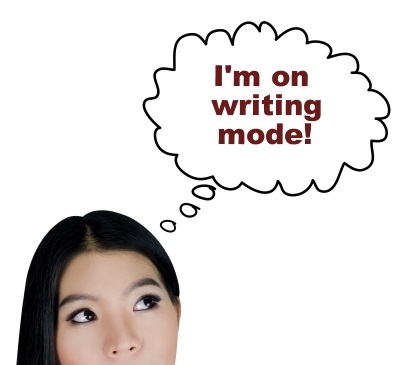 I don't know if you're aware of this, but actors are always on acting mode; meaning that they're always observing people and situations that they can use, such as; expressions, reactions, tics, and so forth. This gets so entrenched in actors that they can't even get rid of it even when they stop acting.
There is also something such as a writing mode, where you start thinking "writing" all the time.  Everything you hear, see and smell is an excuse to write about. The best and most original writers are just like that. Ask them if you don't believe me.
Observe your cat, dog, parrot and write about them. Observe your cranky neighbor and write about them. Observe your boss, and write about them. Observe anybody and anything and write about it. Put that writing mode in motion and get going!
Maybe at first it will take a bit of some getting used to, but the more you write the more you will realized that you are on writing mode.  I'm on writing mode all the time!
Practice, Practice, and Practice some More

I know, I know you're tired of hearing that one, but it's because there is NO substitute to practice. Practicing writing will make you better, faster, and better and faster. No, it's not a typo.
Practice writing like there's no tomorrow.  Practicing writing has done two fantastic things for me; it made me write better and faster.
What makes a runner better and faster at his craft? Practice. There is no other way for a runner to be the fastest and win races than practice. Runners practice every single day. And that goes for anyone else reaching to perform at a high level.
Don't expect to ever improve if all you do is asking me how I do it? Follow my tips here and START doing it. The more your practice writing the easier it will become to you.
Back in the days it took me 2-5 days to write, edit and have my articles approved on EzineArticles. These past weeks when I decided to start submitting articles there again, I had my article written, proof-read and approved under an hour – each time I posted.  What did the trick? Practice. That's all! I have way more practice than when I started submitted articles there 7 years ago.
Develop a Love for Writing
Now this one might be tough for some, but there is no doubt that if you don't have or can't develop a love for writing it's going to make it much harder for you.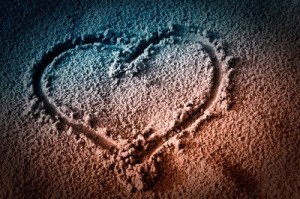 I have an asset, I love writing. I've always been in love with words, as much as I've always had an aversion for numbers.
It's that same love for words that made study Drama, and learn languages with ease. I love words in any language, because they sounds like music to me.
But that's just me, you don't have to love words that much to become a good writer. You can learn to love it, or at least, learn to love it more than you do now. You can try to develop such asset.
A good way to start developing love for writing is reading.  Try to read as much as you can. It doesn't really matter what you read, as long as it's good writing and pleasant to read.
Try to examine how much fun the writer had to write this.  Try to find out if there are some interviews of them speaking about their writing.  In other words, try to associate with writers as much as you can through their writing and experiences.
There you have it. All the ingredients that I put in my writing recipe.
Mindset
Planning
Writing mode
Practice
Love for writing
Do you think you could develop those further to help YOUR writing going?
Please, leave your thoughts and comments down below.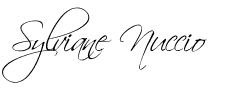 I hope you enjoyed this post, and will start applying those tips now. Please, let me know what you think and add your thoughts down below in the comments.
If you found this information valuable and would like to share it, you should add the RSS feed of this blog to the social media sharing platform of your choice.
The feed is https://www.sylvianenuccio.com/feed/
Don't forget to add "via @SylvianeNuccio" to tweet, so I can thank you.